Prom is a night many a high schooler has dedicated to fun, glitz, glamour and just having a good time. TIME magazine cites the origin of the prom to co-ed banquets held yearly for graduating seniors of American universities in the 19th century until a growing teenage culture pushed proms younger and younger. The word prom is short for promenade, the formal, introductory parading of guests at a party. By the 1950s, prom closely resembled the night of revelry that it is today.
Preparing for prom typically includes a shopping trip out of town with friends and a price tag in the hundreds. However, the Bartel family is approaching prom in a different way.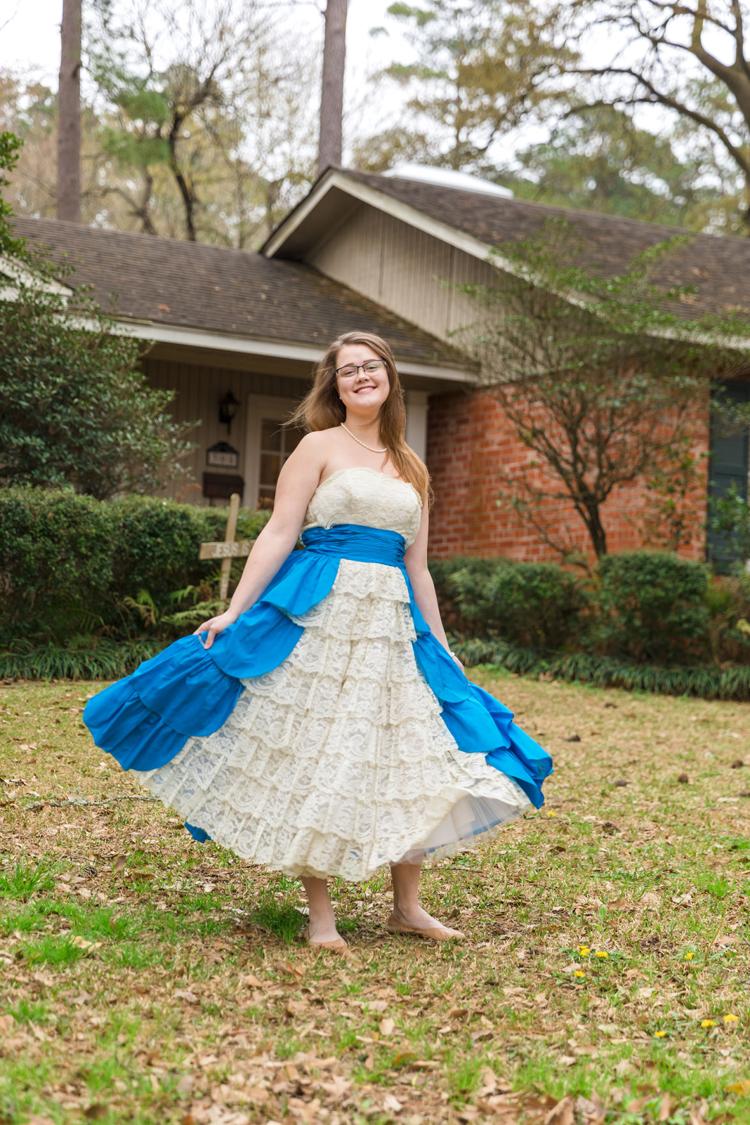 Jilene Bartel is a senior at Hudson High School, and she will be wearing a dress that has been lovingly passed down from her mother, Julie Bartel, and her grandmother, Sandra Jones.
Julie said the dress is chantilly lace and '50s all the way" with a typical bodice and taffeta that is a deep aqua or taffeta. Sandra's prom was held around 1958 or 1959 in Eunice, Texas.
"I just remember my mom's prom dress picture, and she was so pretty," Julie said. "She was so pencil thin!"
Julie tailored the dress to fit her body type, and she did the same for Jilene. She remembers how her mom helped her prepare for her prom in 1984 at Monterey High School in Lubbock.
"It was fun wearing the dress and getting the shoes to match," Julie said. "Mom had fun with me getting that stuff done."
Jilene remembers seeing the dress in her home growing up. Julie eventually suggested that she could wear the dress, too, if she wanted.
"I was like, yeah, that would be cool — bragging rights!" Jilene said.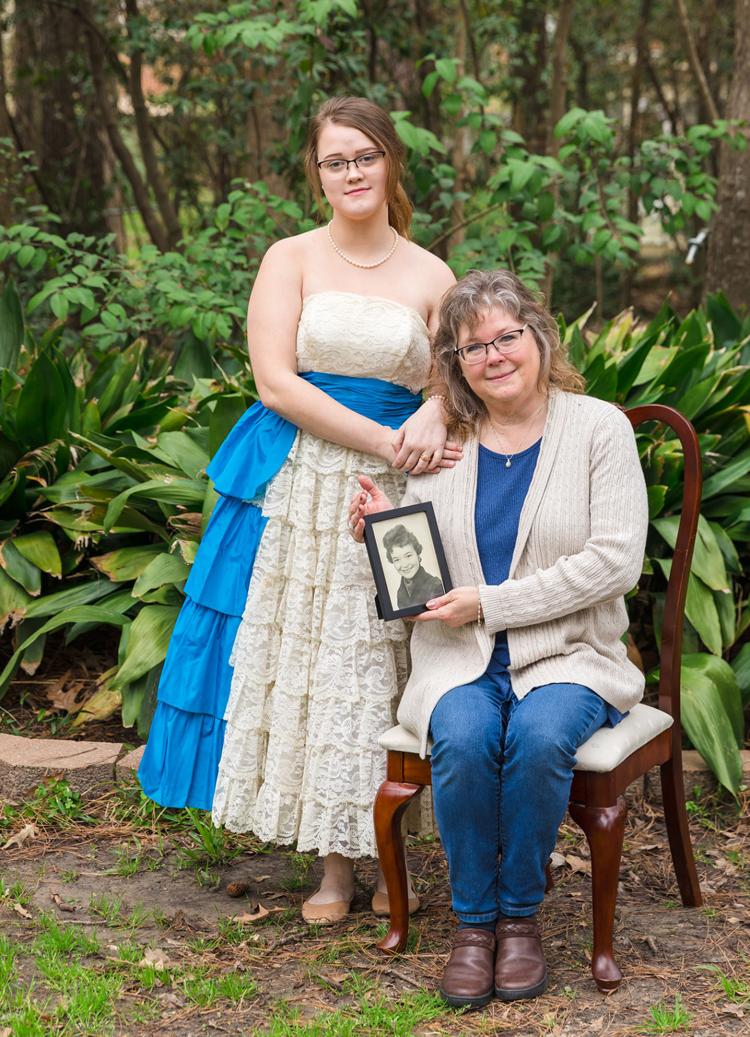 When Jilene tried it on, she and Julie said they were just feeling so happy and nostalgic.
"It's awesome; it really is," Jilene said. "Not many people can do that anymore. Now everything's more quantity over quality. Nothing really lasts anymore."
Julie said it hasn't taken very much to keep the dress in good shape over the years.
"It's just well made, I guess," she said. "The chantilly lace has darkened a little bit, but I think everything was so well made in the 1950s."
Sandra passed away in January of 2018 of dementia and Alzheimer's.
"We watched her really deteriorate, and it's a hard thing to go through," Julie said. "But as I was putting together her memorial, I got to see these vivid pictures of Mom, and I could see how gorgeous she was."
Julie said she could instantly see the resemblance in her mom and Jilene.
"She (Sandra) had a sense of humor to the day she died, and so does Jilene," Julie said. "You've just got to laugh."
Julie and her husband are in the ministry as Sandra was. Jilene is in the medical program at HHS. She plans on attending Houston Baptist University to study to be a nurse and to help people like her mother and grandmother have before her.