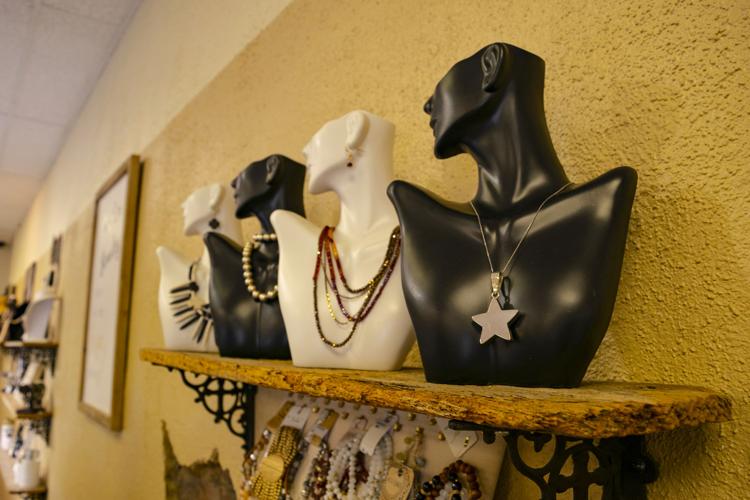 In a small storefront on West Frank Avenue in historic downtown Lufkin, Bobby Nichols sits down to design a custom piece of jewelry. His mind focuses and drifts as he uses his 42 years of experience to create a masterpiece that he envisions in his mind's eye. It's the thrill of a challenge that keeps him coming back to his workstation day after day, constructing something special and long-lasting for his customers.
His store, Lufkin Jewelry on the Square, has operated in Lufkin for nearly two decades, selling a variety of necklaces, bracelets, earrings, watches and even old coins. At one point everything in the store was handmade. Nichols now uses a variety of vendors to help round out his selection; however, custom-designed pieces are still his trademark.
"They can have whatever they want made. Just tell us. Give us a challenge."
Nichols' inspiration, he said, comes from something simple.
"The smile. When customers smile walking out the door. That's it. That's the whole thing — the smile."
His nephew Will Nichols also has picked up the trade.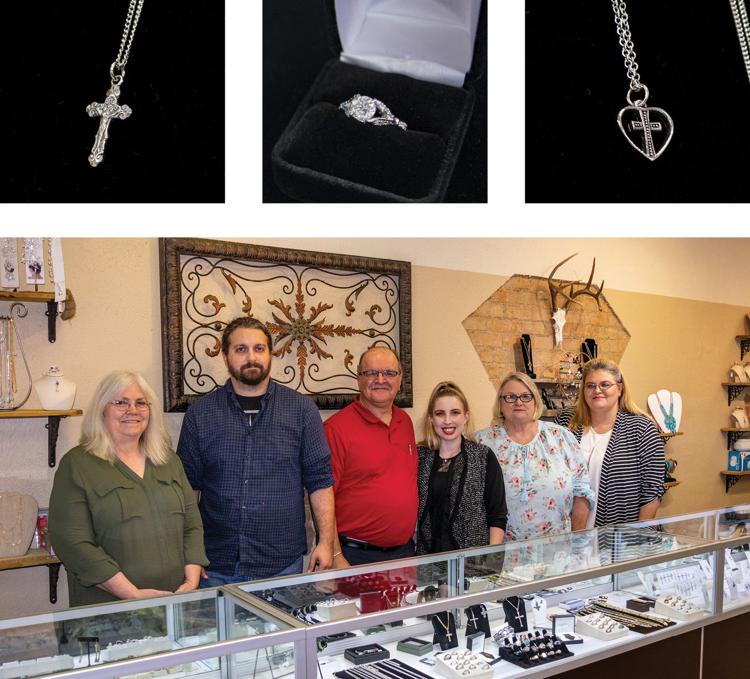 "Will, whenever he stepped into it ... I was good, but he's better. He takes everything from a basic piece of metal and creates it. I did a lot of castings and wax carvings. He fabricates straight from the metals," Nichols said. "He's very artistic, so he picked it up real easy."
Together with his team of seven, Nichols said that what sets Lufkin Jewelry on the Square apart from other stores is unique, local craftsmanship, quality customer service and a new line of infant jewelry.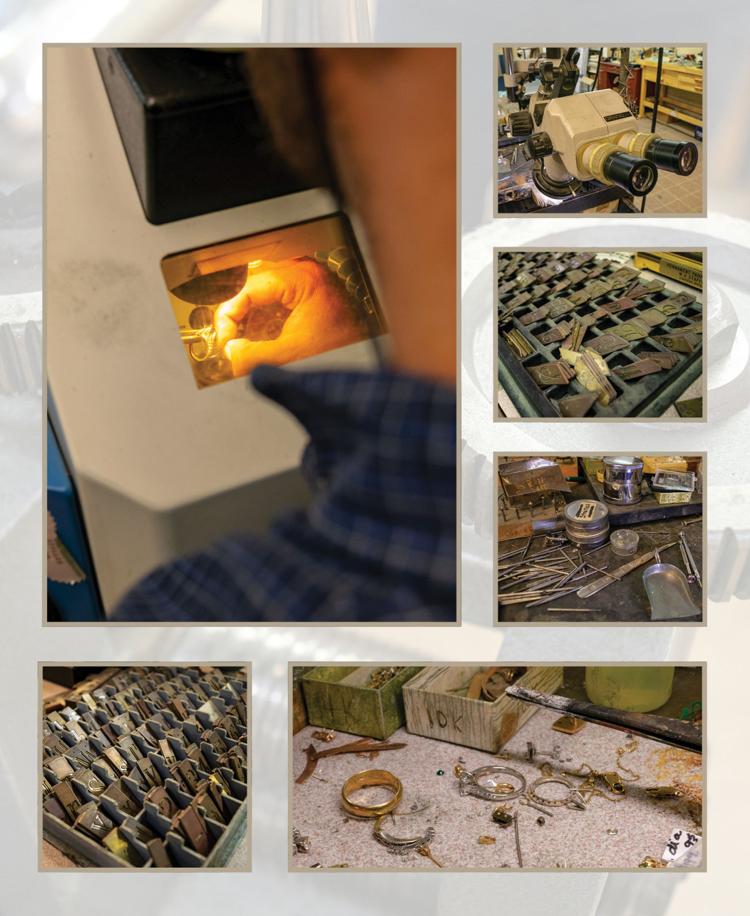 "It's our ability that we don't have to say no or that it can't be done. We'll take the challenge. I'll put our craftsmanship against anybody in the United States, New York, California, wherever. I'll compete against the Italians or Germans. We've got that much skill in here. I'm proud of saying that it was made right here in Lufkin, Texas," Nichols said. "As for customer service, I've ended up with the right personalities who work together to where people like coming in here. They have fun."
When Payton Edwards began working at Lufkin Jewelry on the Square, she introduced Nichols to the Jolie infant jewelry line. The store now boasts one of the largest selections in town.
"We carry bangles, earrings, rings — pretty much whatever an adult can have is what the baby, children or little girls can have," Edwards said. "It's mainly sterling silver and what's really cool is that it's children, so you don't know if they're allergic to anything at this age, so it's all hypoallergenic. The backs of the earrings are child safe. Babies can sleep with them on, and they won't poke. It's really hard to get them off, so there's that safety feature, as well."
As an independent, hometown company, Nichols stressed the importance of shopping local.
"Definitely you want to support your local (stores). They're the people that you sit down with at restaurants. They're the people you go to church with or ballgames with. You're rooting for each other's kids to succeed in life, so shopping local, it does an awful lot. It does an awful lot emotionally for people. Whenever you walk into a place and there's 25-30 people, and you've seen 19-22 of those people in your store, and they all look at you and acknowledge you — that's shopping local. It makes you feel good."