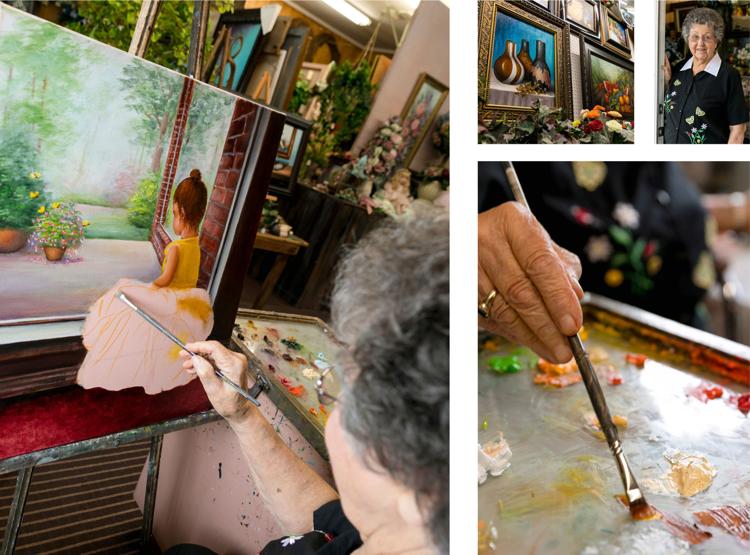 From the window of Renfro's Art Gallery & Gifts, the shop's namesake gazes out at the traffic moving up and down Main Street in Zavalla. Paintbrush in hand and easel in front of her, Joyce Renfro said this is her private getaway and has been for the past 45 years.
Renfro, 85, began oil painting as an escape from her day-to-day life. As a mom of two teenagers and a 6-year-old, she was desperate for a good distraction.
"I was just wanting to get out of the house for a day. I took art lessons, went and bought groceries, got my hair fixed, and I was a new woman when I got home," Renfro said.
She knew nothing about oil painting when she attended her first class.
"I was standing there, feeling more stupid by the minute. I told the instructor, "I don't even know what you're talking about.' She said, 'Good. I don't have to break any bad habits.'"
Renfro's colorful and remarkably life-like oil paintings line the walls of her shop, many adorned with blue ribbons attached to their frames. She has earned countless awards across East Texas for her art, and as she walks around her shop, surveying her work, you can hear the pride in her voice.
"I think that's one of my best paintings," she said as she spoke about a prize-winning landscape.
She often draws inspiration from her surroundings — a quiet bend in the Neches River, a portrait of her great-granddaughter — but most of the time the gorgeously detailed pieces of art come from her own imagination.
"I make it up as I go along. All my scenes, pretty much, are made up," she said.
Some paintings have no meaning to Renfo, but others represent her own feelings and emotions regarding love, marriage, loss, hurt and amusement. Some portray a story — two little boys fishing and playing in the creek, rodeo clowns she saw perform 30 years ago, a crying Indian and oxen working in the fields. Others are of items she has laying around the house.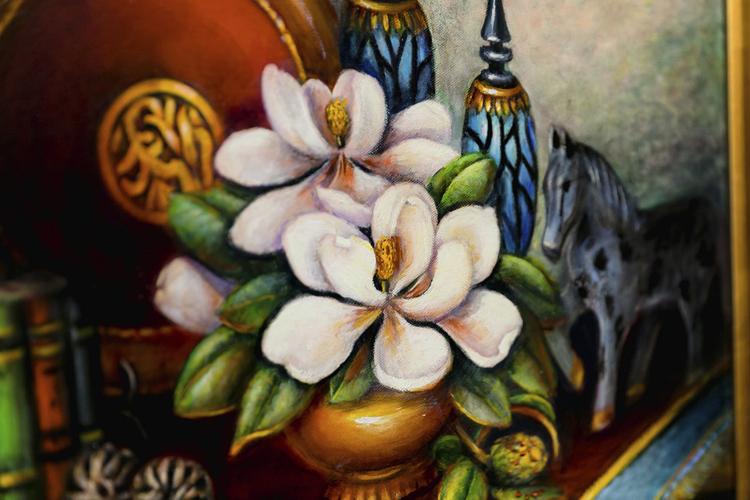 At the beginning of her art career and during the first year the Pitser Garrison Civic Center was open, Renfro signed up as a vendor in a craft show. She brought in a painting and asked a young lady where she needed to be. She told Renfro to sign up and pay her $5 fee, even thought Renfro thought she had already paid.
"I said, 'Oh well, that's not much.' She asked me what category it is, and I thought, 'What is she talking about?'"
Renfro left the painting with the woman only to find out that the $5 she paid was an entry fee to the Lufkin Art Guild's Art Show.
"I was so embarrassed I didn't want to go back and get my painting, but when the show was over, I had won second place in the professional division," she confessed, laughingly. "I didn't tell anybody for a long time. I was kind of proud, but also so embarrassed. That was my first experience with the Lufkin Art Guild."
The Lufkin Art Guild was established in 1975 to promote the arts in Lufkin and its surrounding communities. They offer demonstrations of different art mediums and techniques during monthly meetings and host two public exhibitions and sales each year. The guild also offers scholarships to local students and encourages all young artists to pursue their creativity.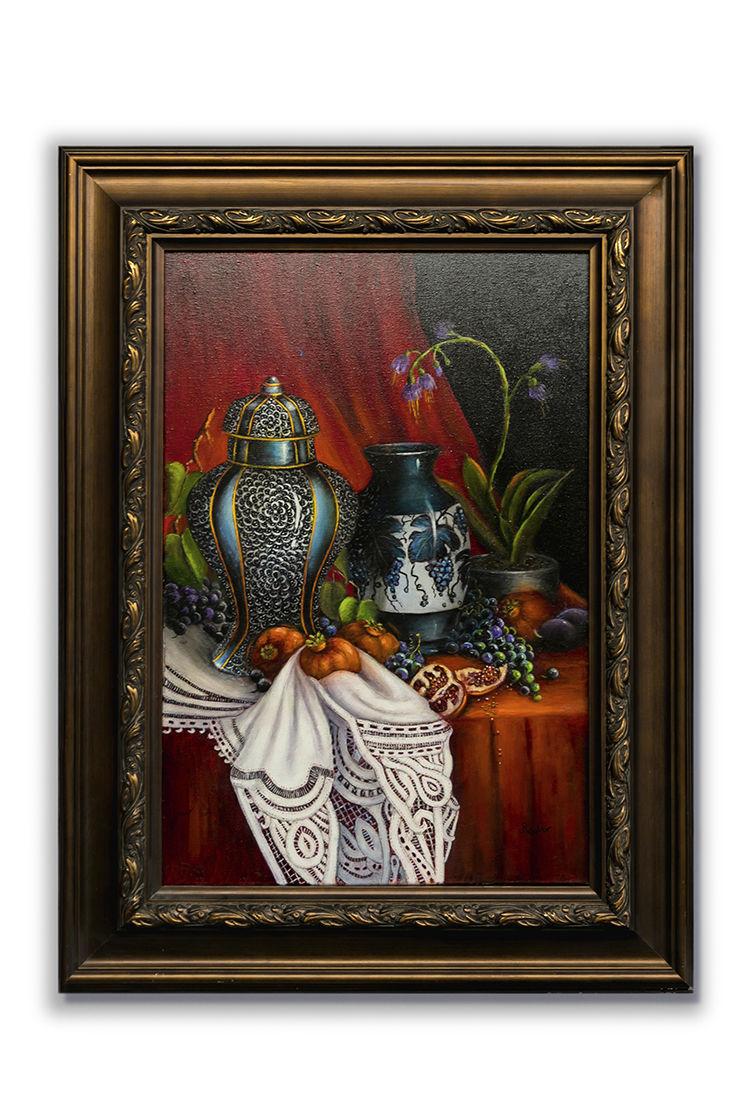 "It gives us a chance to meet other artists and exhibit our work," Renfro said. "It's good to see what other people are doing, not just what you're doing. You learn from each other."
Forty-five years later, Renfro said her focus is still on learning. Each week, she hosts a painting class in her shop. Instructor Jo Fowler leads the eclectic group while providing each artist the opportunity to showcase his or her own creativity.
"It's good to learn something at 85. Old people concentrate on what they can't do," she said. "You need to concentrate on what you can do. Not all that you can't do. That will drive you crazy."