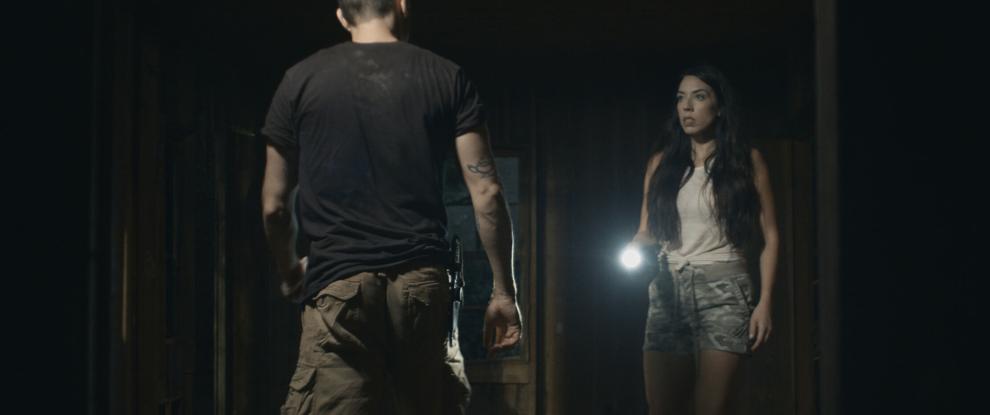 A forbidden forest haunted by a witch. A missing brother. A group of friends who dare to enter said forest. A rescue mission that turns into a fight for dear life.
This is the premise of the movie ''The Texas Witch,'' filmed in the forests near Jacksonville. Not only does the movie take place in East Texas, but it's also based on urban legends from the area, according to writer and producer Andrew Evans.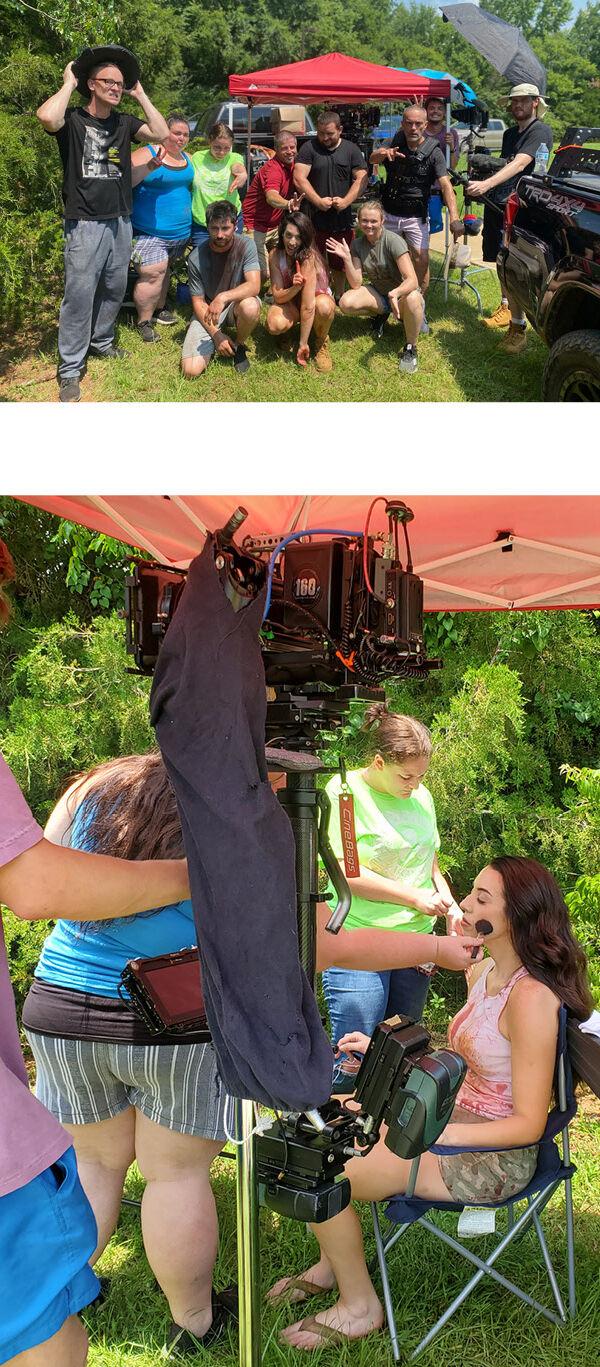 Andrew was on a film project with Gianna Lutz, a screenwriter and actress, when they began talking about producing a movie together. They wanted to make a movie that would stand out, and thought that when you give a movie a name of a town or state, it makes it feel real, Andrew said.
"I started digging around different urban legends and different things in the area, and there was a rumor there was a witch, at one point, that haunted Jacksonville," he said. "We put the story together, and were like, 'Let's name it 'The Texas Witch."'
Andrew picked Jacksonville to film in because he is from East Texas and the area has a lot of history, so people will believe it is real, he said. In addition, anything Texas is big in the film industry, from "Texas Chainsaw Massacre" to various westerns, he said.
"I wanted to give myself the best opportunity to be successful, so why not go with one of the best states there are," he said, laughing.
It also made sense to film here, Andrew said, because when he was doing his research there were a lot of legends in Texas regarding witches. He wasn't necessarily going to go with a witch story from the beginning but felt drawn to them, he said.
"I was thinking maybe Texas has a thing for witches or something I wasn't aware of," he said. "I knew about 'BigFoot' and things like that, but it made me start thinking there was something to it, or a supernatural thing pulling me to 'Hey, do a witch movie, do a witch movie,' type thing."
After deciding on the basis for the movie, Andrew and Gianna began the writing process, which took about three months, Andrew said. They began the casting process once they had the story written.
They wanted people they knew to an extent, he said, so they cast various actors they had worked with before as well as local actors and people who said they were interested on Facebook. The casting process, as well as finding the crew, also took about three months, he said.
Filming began in June and was finished by the end of the month. Andrew said the film set was different than any other he had ever been on because it was real. For example, some of the people who came here to film aren't from East Texas, so they didn't understand the humidity and the heat, he said.
"It was kind of surprising to a lot of people; they were like, 'Oh, my god, I feel heavier with all the moisture.' I said, 'You know what? You don't have to worry about rain, we're not gonna get rained out.' Well, sure enough, with bad luck or whatever you wanna call it, it rained in June," Andrew said.
The rain ended up working just fine because then they had mud to make the cast even dirtier. It made for a more authentic movie, he said.
"This is real mud; these people are really miserable," Andrew said. "There's no acting to that; to these actors, that made them dig deep, because when they were supposed to be pretending to be miserable, they were really miserable."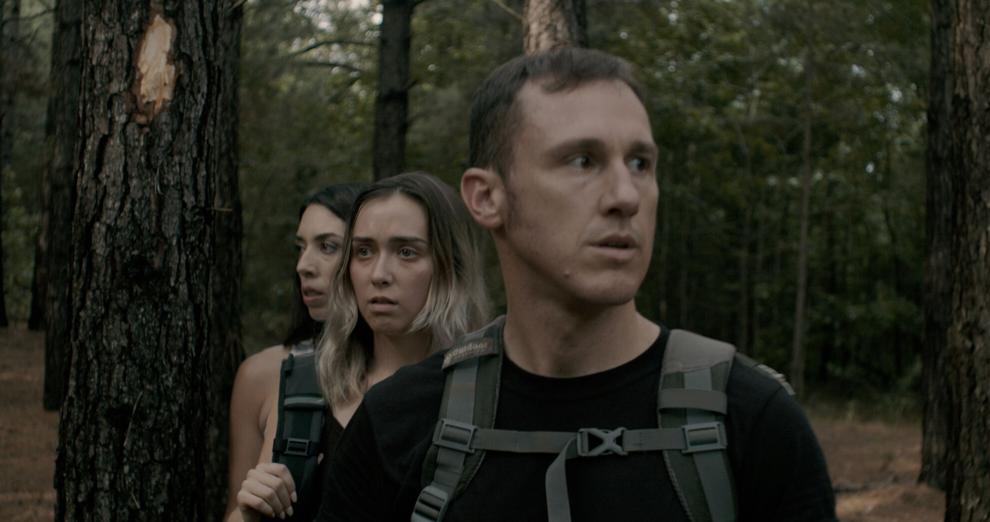 The filming experience was special, Andrew said, and one he will never forget. He loved being able to give people an opportunity to put something really great on film and have other people see how great they are, he said.
"It was awesome, it was amazing, just meeting these people and knowing that the ultimate goal is to create a really great movie. That's what they're passionate about; so they can do this and live their dreams, because that's what it's about: doing what you love to do," he said.
The film is currently in the post-production stage, which is like the crew just came out after ''halftime of a sports game,'' Andrew said.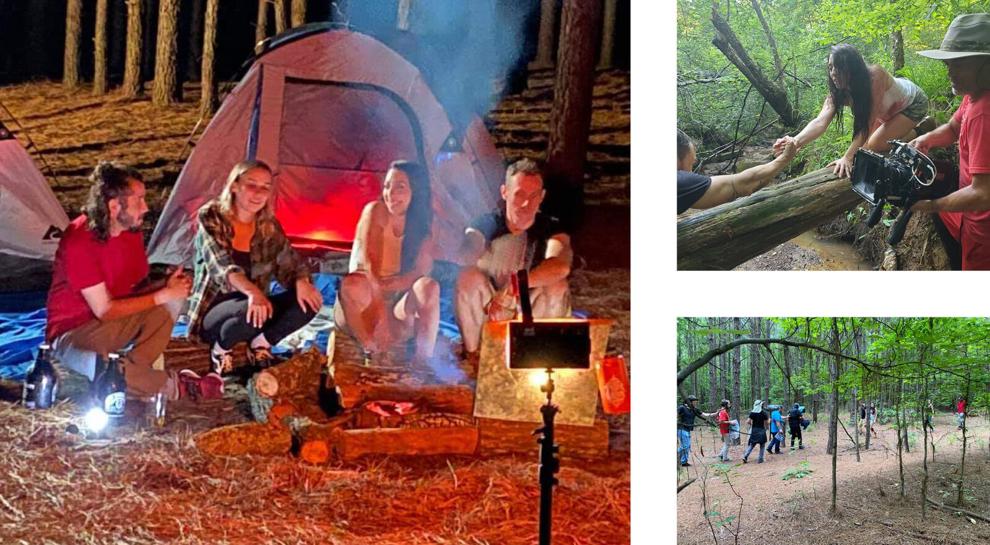 "This is the slowest part in the whole process of the movie; there's so many shots and angles that you get that you're not going to use, but you have to decide which are the best," he said. "I'm not satisfied yet; I won't be satisfied until we have it released and people say, 'I love it' or 'I hate it."'
Andrew said "The Texas Witch" stands out against other horror films because it doesn't rely on typical horror movie tropes to scare the audience. While people might assume it's like "The Blair Witch Project" it's nothing like that, he said. The movie tugs you in different directions and will leave those watching questioning if it's even a witch or something else, he said. It's also realistic and doesn't go overboard on the gore like other horror movies do, he said.
"There's so many different ways to scare somebody. Sometimes it's the gore, sometimes it's jump scares, but one of the things that I really enjoy that scares me the most is you scare yourself," he said. "You build up your own anticipation of something that may or may not happen; you build up your own fear."
"The Texas Witch" is currently scheduled to be released in March 2022 but could be pushed back. To stay updated, visit The Texas Witch Facebook page or @the_texas_witch on Instagram.