"A library in the middle of a community is a cross between an emergency exit, a life-raft and a festival. They are cathedrals of the mind, hospitals of the soul, theme parks of the imagination. On a cold, rainy island, they are the only sheltered public spaces where you are not a consumer but a citizen instead."
— Caitlin Moran, English author, journalist and broadcaster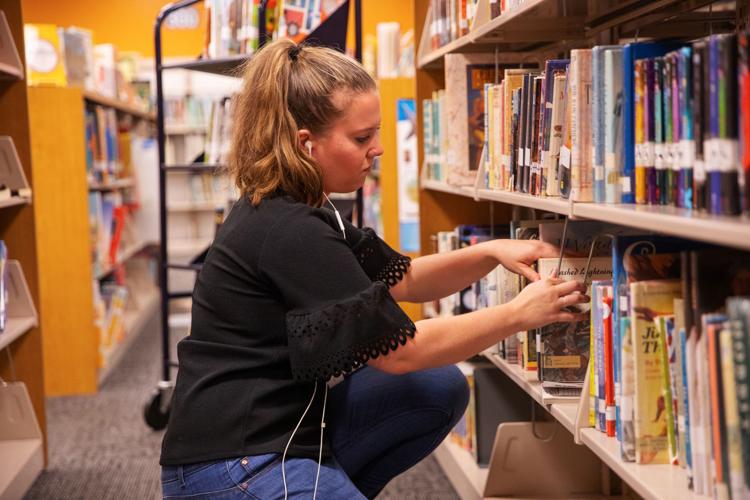 Libraries, reference centers, studies, media centers, whatever you may call them, have evolved over the centuries they have been around. From catalogues of ancient texts supported by the most wealthy in society to centers of information and opportunity now publicly funded and found in cities and schools across the country, libraries have been important places for the human race.
A life-long love of books must start early. In fact, a small-scale study in 2015 recorded for the first time that early childhood reading can have a measurable impact on the brain. Researchers took MRI scans of children's brains who had been exposed to parent-child reading at home. The more reading that had occurred correlated to increased brain activity in the areas critical for oral language and reading, as well as in the areas linked to mental imagery, which can boost children's imagination and enable them to "see" the story, according to a Huffpost article.
A study of toddlers' cognitive development showed this: "A child care provider reads to a toddler. And in a matter of seconds, thousands of cells in these children's growing brains respond. Some brain cells are 'turned on,' triggered by this particular experience. Many existing connections among brain cells are strengthened. At the same time, new brain cells are formed, adding a bit more definition and complexity to the intricate circuitry that will remain largely in place for the rest of these children's lives."
Without a doubt, books can be one of the most valuable resources a family can have. But purchasing books can often be cost-prohibitive for many. Public libraries eliminate those restrictions by not only offering families the opportunity to borrow books, but also to participate in literacy programs that provide experiences they may not have had otherwise.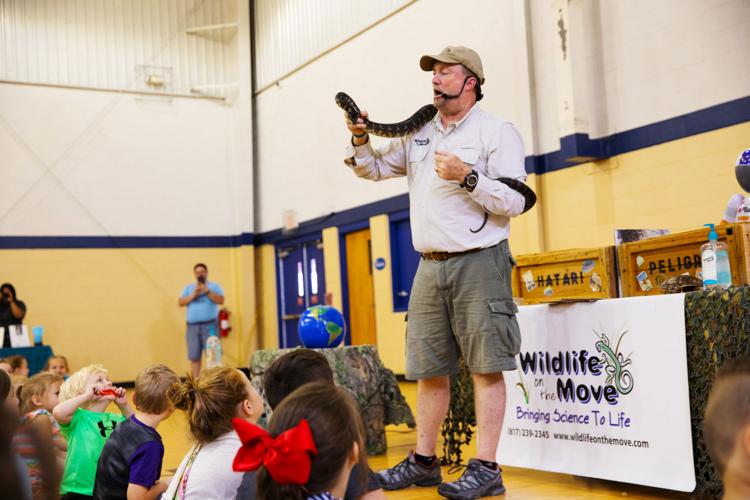 Students in Texas will now gain exposure to reading as early as 4 years old thanks to recent legislation. However, many schools ask that parents start even earlier. East Texas libraries like the Rube Sessions Memorial Library in Wells offer summer reading programs to help parents start their kids off as early as possible and to offset the "summer slide" many teachers reference as a serious problem. Library board president Phyllis Corbin said she is proud of the Rube Sessions' summer reading program.
"As a former first-grade teacher, it always saddened me to end the school year knowing that some of the students would not pick up a book for almost three months," Corbin said. "I encouraged parents to keep the children reading throughout the summer so that their reading skills would not decline. However, at the start of each new school year, I would review the basic reading skills for a few weeks before beginning grade level instruction. Those children who read over the summer were ready to zoom as compared to those who did not read over the summer."
Possibly the greatest change that libraries have undergone over the years is the sheer versatility of events and activities offered free of charge to the public. The Judy B. McDonald Library in Nacogdoches offers daily events for people of all ages. Individuals can attend classes to learn how to dye fabric or speak another language, and families can take advantage of age-appropriate programs. Library director Mike Moore said families need a place to learn and grow outside of their home or business.
"We want to create a 'third place' for people," Moore said. "It's one of the last 'third places' that people aren't selling you anything. Part of our mission is to create communication, information and enjoyable life within our community. To do that, we have skills, and we have other people come in to teach skills.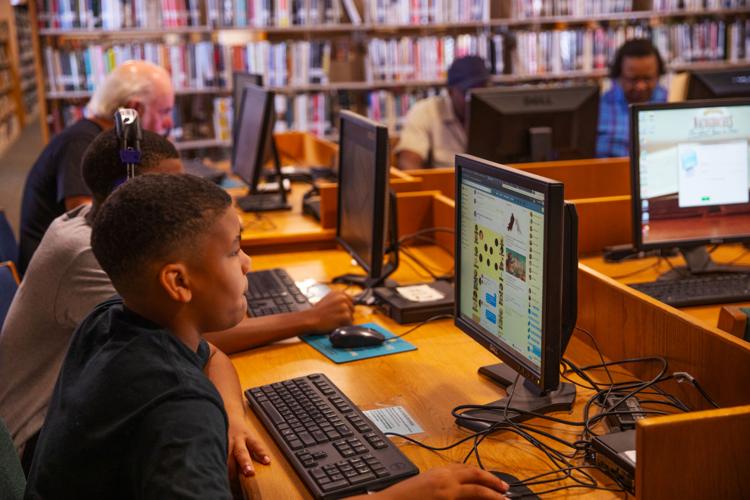 "It's all free and it's all to promote better learning and better problem solving within the community and to promote better communication with different sects of the community."
The Nacogdoches library recently hosted the company Wildlife on the Move for more than 300 people during its "Super Tuesday" event. Wildlife on the Move brings in different species of animals, teaching kids about their origins and allowing them to touch and hold different creatures.
"Do you like animals? Well, you're in the right place," said Eric Brittingham, founder of the company. "We're Wildlife on the Move, and we're going to go on the move around the world and throughout the universe."
Brittingham taught the students about structural and behavioral adaptations using animals like the African pygmy hedgehog. Brittingham named his hedgehog Hempada, which means "ouch" in Swahili.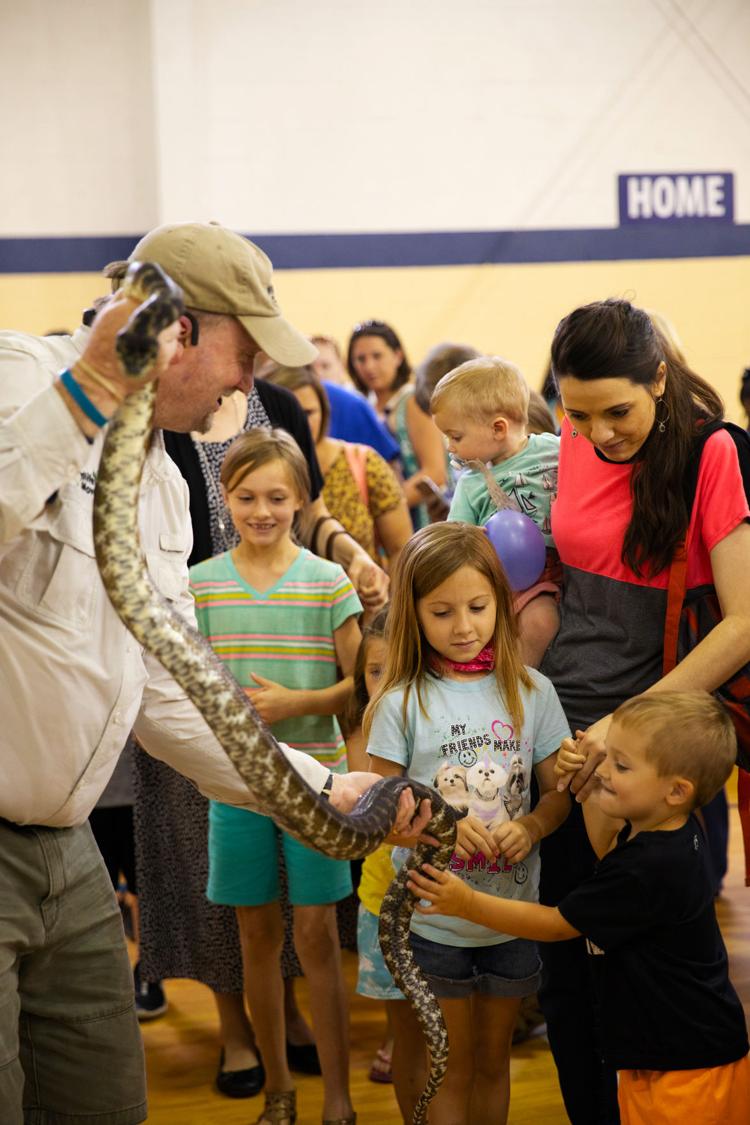 Brittingham told the kids that the more they read, the more they will understand, and the less they will fear. He encouraged them to check out books at the library and take advantage of the services it offers.
At the end of the show, kids could get up close and personal with Boomerang the Australian python.
"I got to touch the snake," Amy Whitworth said. "It felt cold and wet, kind of like what my daddy told me a dolphin felt like when he touched one in high school."
Mandi Whitworth brought her three daughters — Amy, Callie and Emily — to the show.
"I loved the animals," said Callie Whitworth. "The possum was cool."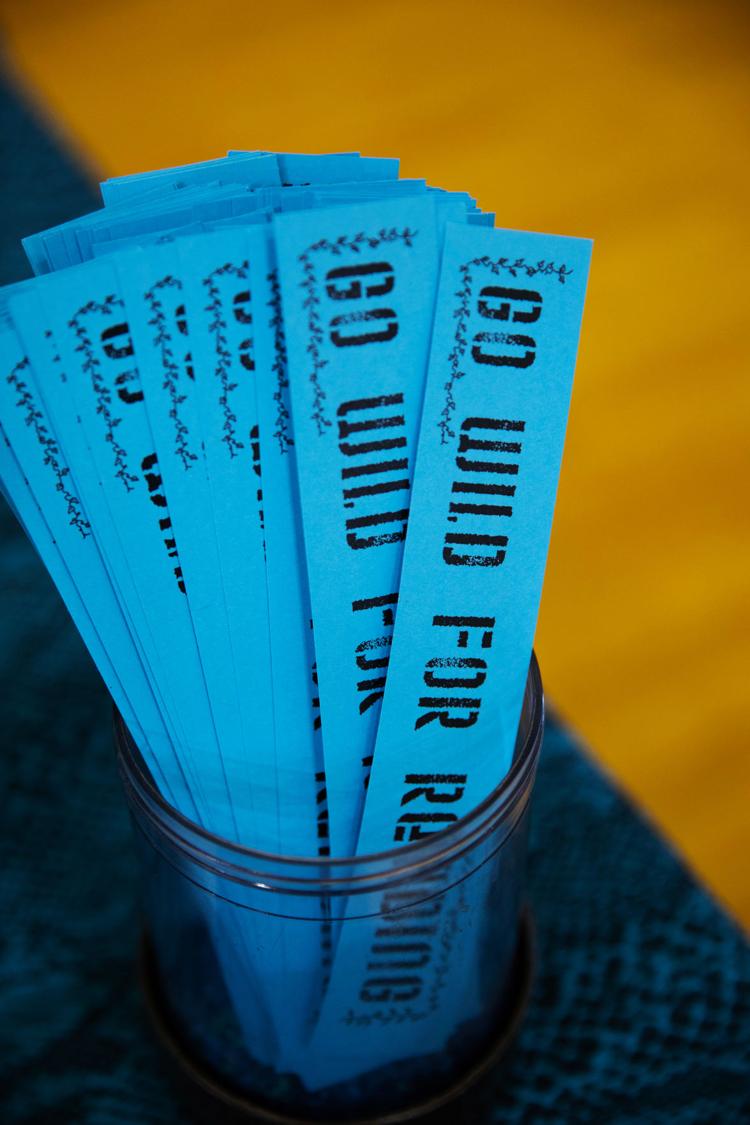 Mandi said the library is important to her family, and they love making the trip to pick up educational materials.
"This is a wonderful resource to have in our community," Mandi said. "We really enjoy having it here."
East Texas boasts multiple libraries, each with their own unique programs and resources and all of which are filled with free books, magazines and computer access.
One of Kurth Memorial Library's biggest programs is its summer reading program. Designed for families, the reading program in Lufkin allows kids and adults to sign up to read as many hours as they can over the summer. Then they can receive a prize depending on their hours read.
The library also offers a multitude of events as a part of this program that is open and free to the public. The last event of the Summer Reading Program is the End Bash from 10 a.m. to 2 p.m. on Aug. 2, but the library offers regular events like morning storytime and resources like computer access throughout the year.
The T.L.L. Temple Memorial Library in Diboll offers many of the same programs and resources. It has a large scale Summer Reading Program, as well, and offers enriching programs and materials yearlong. One of the strongest suits of this library is its online programs.
The McMullen Memorial Library in Huntington offers some of the services mentioned above, including several free events for kids during the summer. It also offers free job search resources and classes for adults.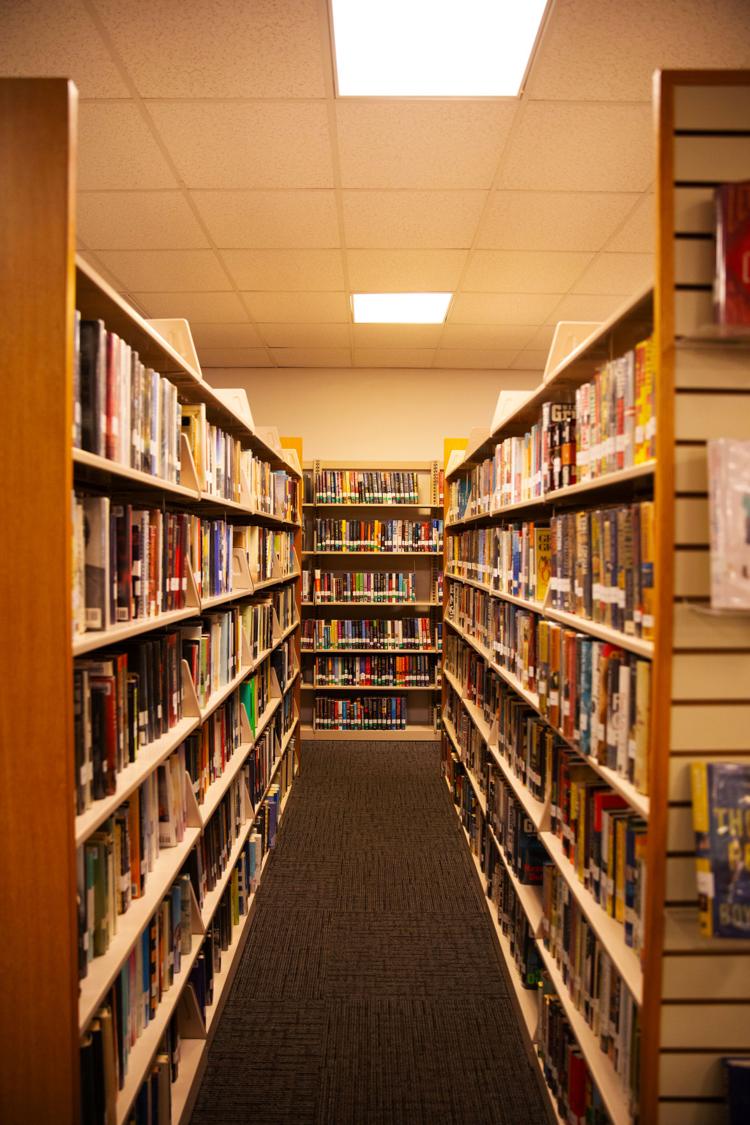 In today's digital age, public libraries are making the choice to move outside their four walls and engage the online crowd. Temple Memorial Library uses OverDrive an online application, to offer a large collection of eBooks and audiobooks to cardholders. Kurth Memorial offers a similar application called Libby. These applications can be used on cellphones, tablets and computers and are offered at no additional cost.
Simply sign up for a library card and start reading.
Your Local Library:
Diboll - dibolllibrary.com or call (936) 829-5497
Huntington - huntington.ploud.net or call (936) 876-4516
Lufkin - cityoflufkin.com/library or call (936) 630-0560
Nacogdoches - ci.nacogdoches.tx.us/962/Library or call (936) 559-2970
Wells - www.sessions.lib.tx.us or call (936) 867-4757