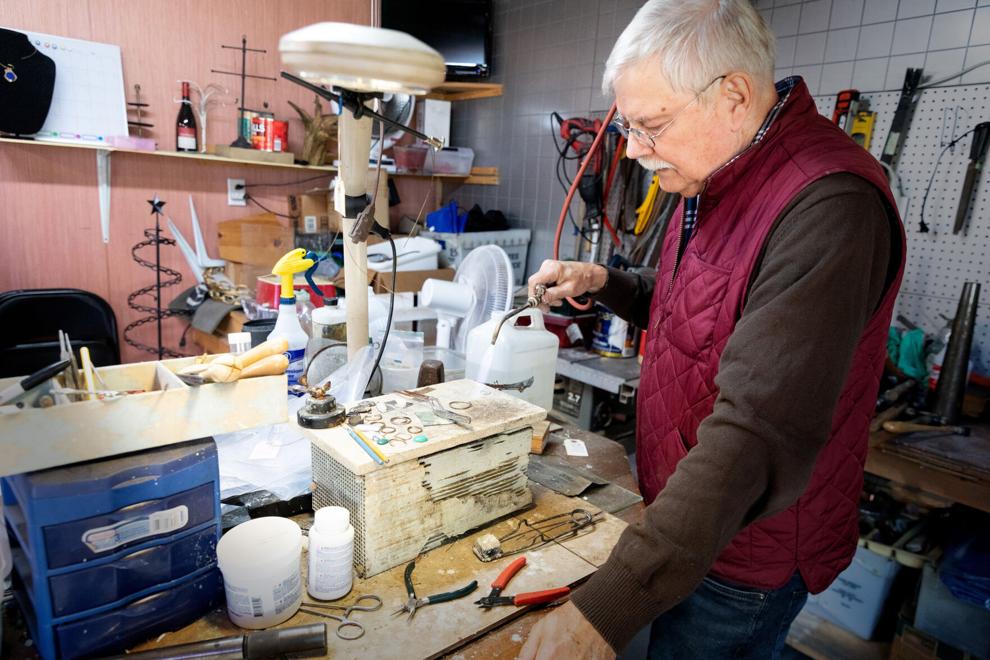 One-of-a-kind jewelry pieces never go out of style. East Texas artisan Jim Menz has been perfecting his craft of jewelry making in his backyard shed for years.
Coming from the North, Menz began a relatively short career as a middle school science and math teacher in Minnesota. When he and his wife Ann began to expand their family, he switched to working in industry.
Menz worked for Temple-Inland as a manager overseeing several plants, prompting their move to the South. At that point, he was already making extravagant pieces of stained glass.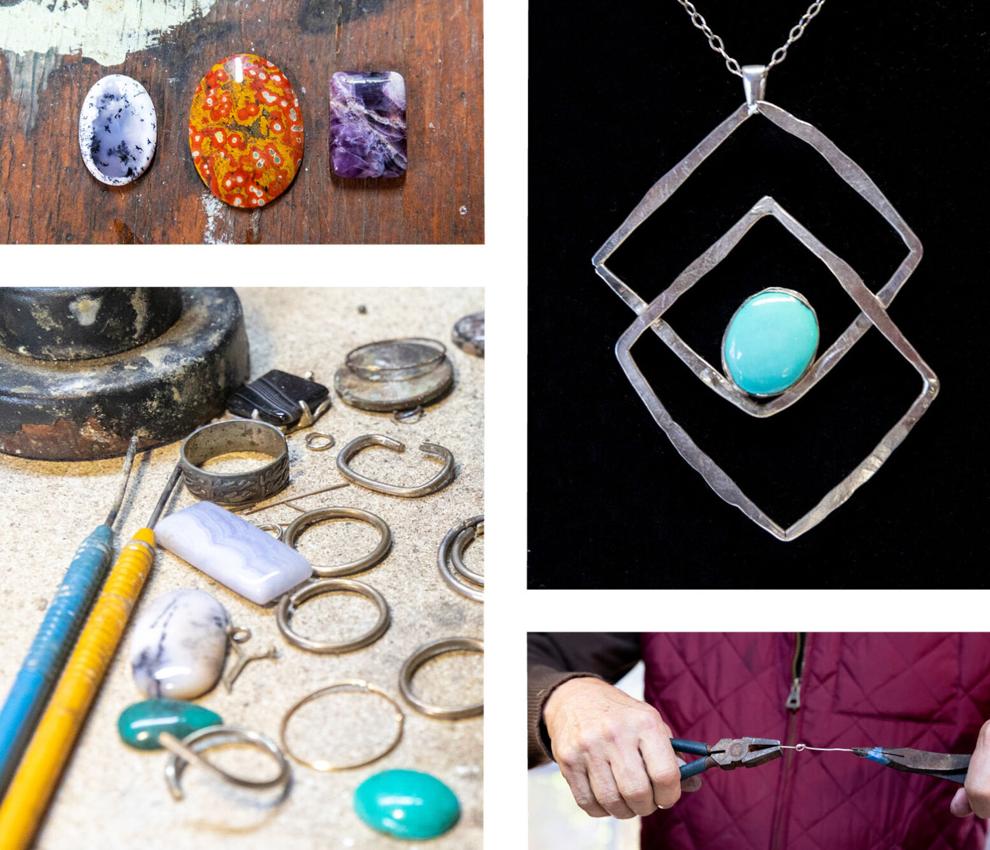 Menz began the endeavor as a way to keep his hands busy. A hobby that he excelled at eventually became a business, A&J Glass. He picked the name because it incorporated both his and his wife's initials.
It's still the name of his company, although he doesn't make much stained glass anymore.
Over time, the family grew to include two daughters and three sons. Ann Menz teaches at St. Patrick Catholic School, where Menz eventually stepped in to serve as principal for six years.
Upon retirement, she prompted him to pick up a new hobby: jewelry making.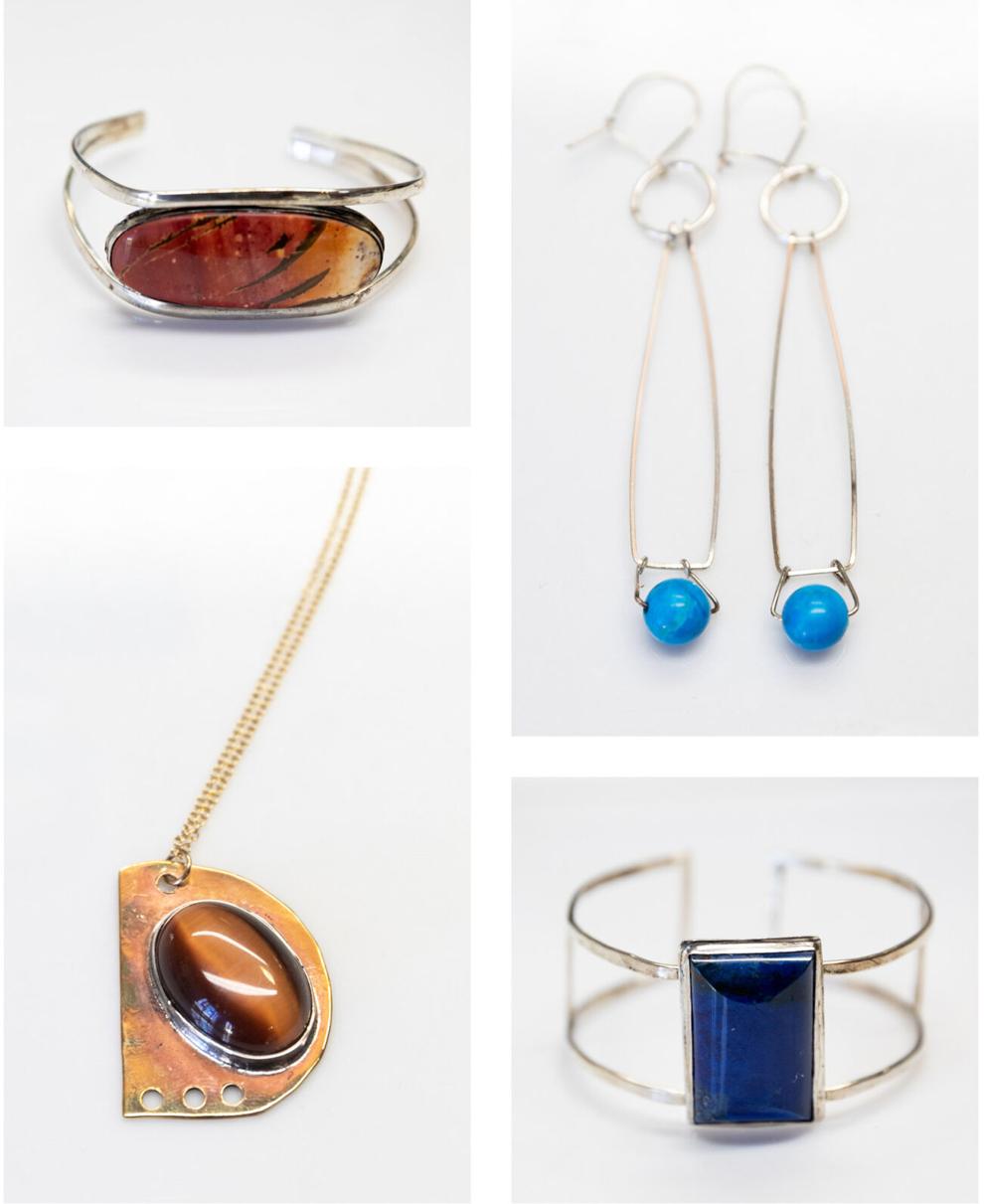 "I didn't start making jewelry until I retired,'' he said. ''I like working with my hands, so my wife said to me, 'why don't you make me a piece of jewelry.' She showed me what she wanted, and so I did. And that's what started this whole thing."
Even though he is retired, jewelry making has become a full-time business because Menz said he has always loved the craft.
"Jewelry to women is very personal ... a lot of women are very particular, and they know what they want," he said.
Menz makes a wide variety of jewelry to please a wide variety of tastes, ensuring quality in each one. He has a collection of handmade bracelets, necklaces, earrings and rings. They range from delicate to larger and from simple to pieces adorned with stones.
Menz has made bands and settings for weddings and also makes creative one-of-a-kind pieces that include Mercury Dimes and Buffalo Nickels. He uses pure silver and gold-filled metal for his jewelry, as opposed to gold-plated, which quickly wears and tarnishes.
The gems Menz uses in his pieces are "good, and they're big and they're authentic." Menz searches for particular gemstones, and buys his stones from only a couple of places. Over time, Menz has collected a variety of stones. Currently he has several different types, including the rare Guadalupe Jasper, which is only mined in one place in Texas. He also has made jewelry featuring rubies, sapphire, aquamarine, opals, carnelian and turquoise.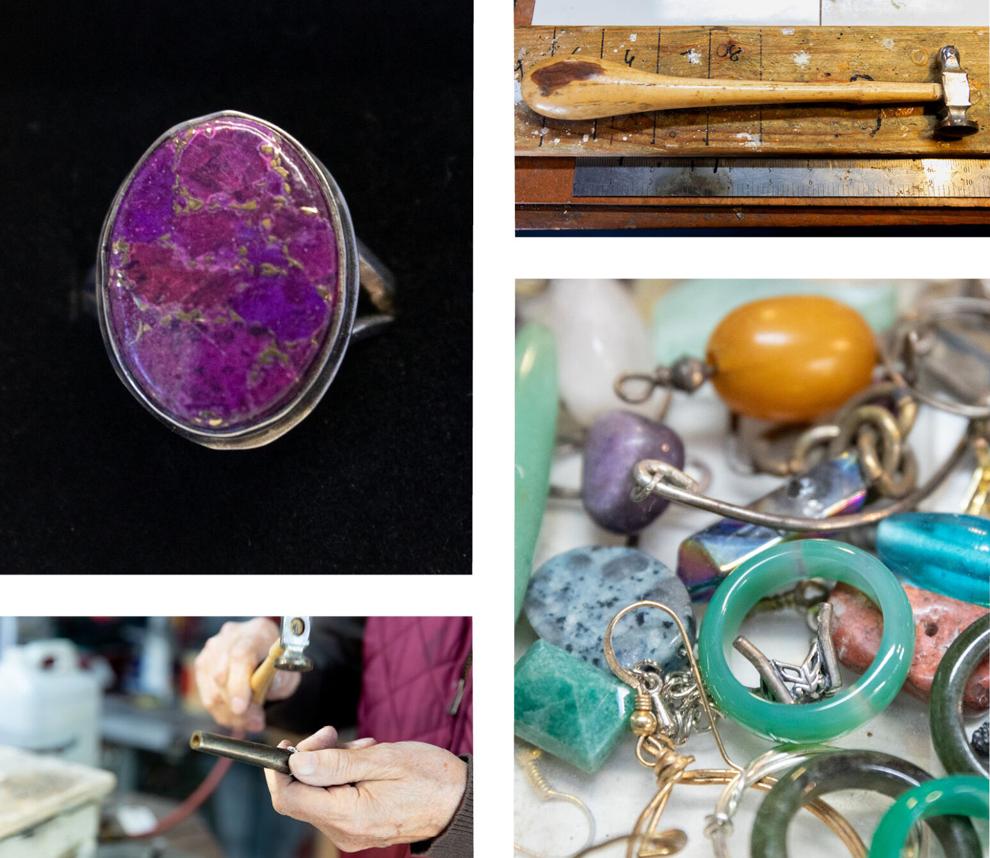 Menz had attended about five shows each year to promote his business, but they have all been canceled due to the COVID-19 pandemic.
Since March, Menz has relied on word of mouth to support his jewelry-making business. He's hoping to be able to attend a show in Denton in April.
He hopes to be able to attend all of his usual events in 2021: the Octoberfest in Galveston, Holiday in the Pines in Nacogdoches, the Jazz Festival, a show in Austin and a show in Georgetown.
When the business hits the road, Menz is always accompanied by his wife and one of his daughters.
His daughter always makes sure that she goes with him to shows, he said.
''She's a perfectionist. She's the one that sets them up. Doesn't let me get involved. I just haul the stuff," Menz joked as he polished his newly made knot rings.
Reflecting on his past work, Menz recalls a couple of his favorite pieces.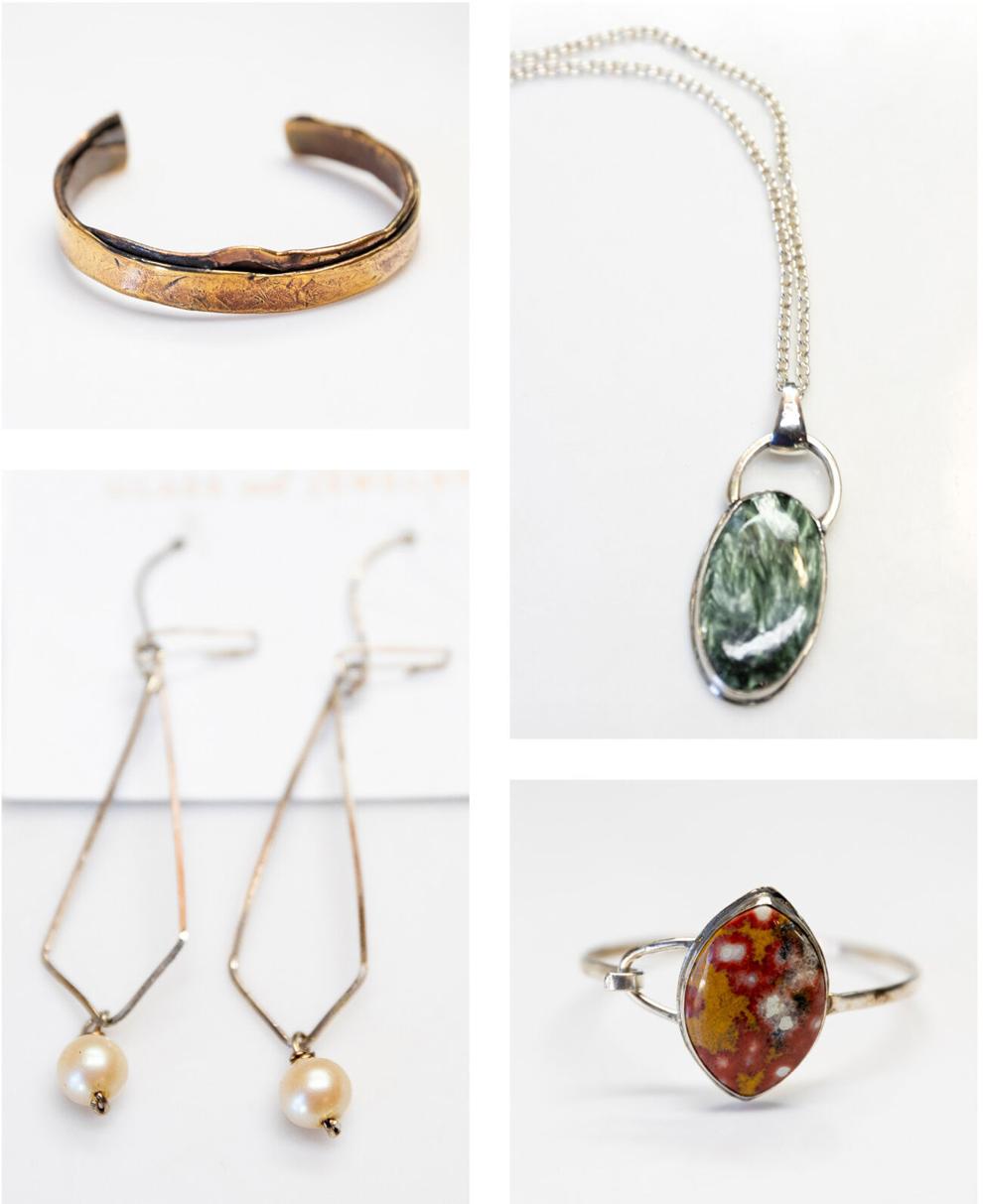 As far as stained glass goes, Menz has a piece he made of the Lady of Guadalupe hanging in his home. He described it as a daunting task but one that proved to be very rewarding.
In his jewelry business, he described his favorite piece as a double-stoned ring he gifted to his daughter after seeing her interest in it.
Rings are a favorite, he said. "I just feel good when I make them.''
He meticulously hand-crafts each piece, getting rid of any silver burns with an acid bath, using a buffing machine — whatever it needs to make it perfect before setting the authentic stone as the final touch.
Menz' business is growing, but he remains as humble as the backyard shed he works in. "Working with my hands and being able to make jewelry for my wife and daughters," provides him inspiration.