Five years ago, Beckie Compton — a woman wearing many hats at Angelina College as an instructor of music, teacher of two choirs, the AC Chorale and the AC Singers, music appreciation, piano, fundamentals of music and music theory, when needed — was thinking of a new theme for her annual holiday concert.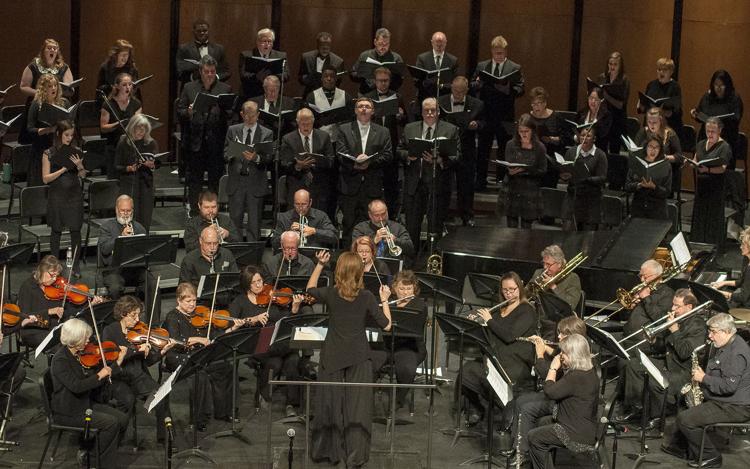 "After 15 years I was going, 'OK, I don't know what else to do.' I just had this idea. I thought, 'Hmm, I wonder if we can pull something like that off,'" she said.
This December marks the college's sixth year of production for their holiday program, "Holiday, Hope and Honor." The goal is to round up the community and its veterans for a United Service Organization-style night, filled with patriotic and Christmas music as a way to kick off the season. Last year's show brought in more than 300 people.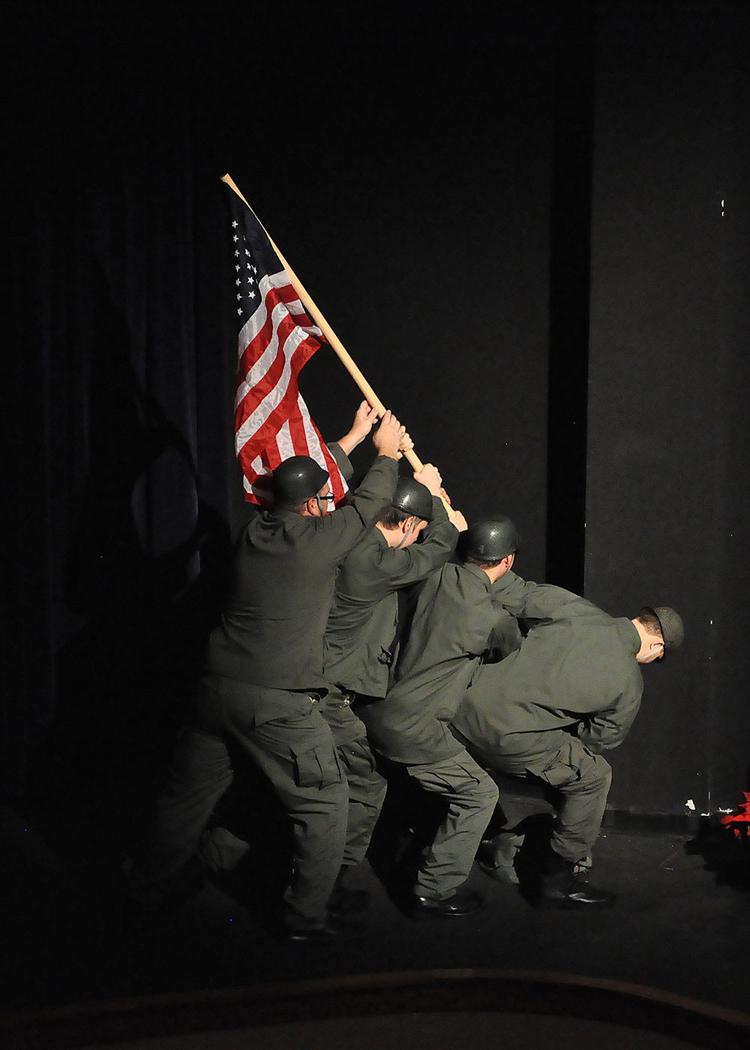 "We have plenty of veterans around here; they just need to be recognized. I think we need to do something special for them. So, we can roll out the red carpet and bring them in, I'm all for it. I just think it's a neat way to kind of combine and honor them and do the holiday thing at the same time," Compton said.
The concert consists of AC Chorale and Friends — one of the college's choirs that invites alumni and people from the community to join — and the East Texas Praise Symphony — the college's orchestra, founded by Compton. This year, a children's choir from Hudson also will be featured for a couple of songs.
And just because the event takes place in December doesn't mean Compton and her students have to wait for the cold weather to begin preparing.
"We started already. I mean the first day of class in August, my students were singing Christmas music. In fact, a week ago (at the end of September), I had my first rehearsal with the community singers," she said.
Compton will hold another rehearsal next week, and the orchestra will meet for the first time in early November. The final dress rehearsal won't happen until the night before the show.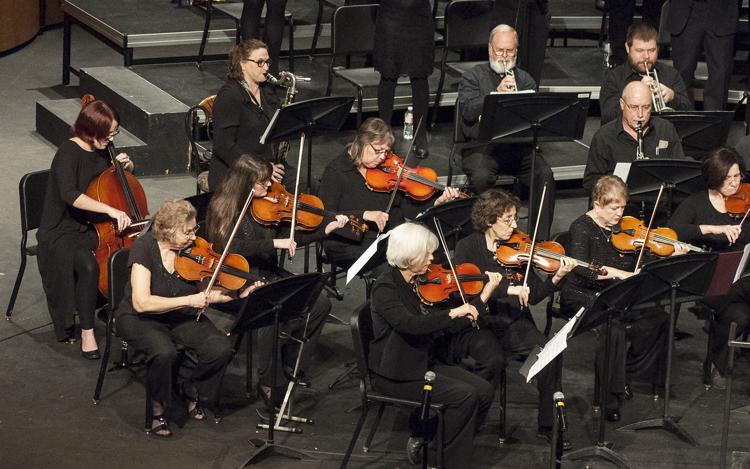 The program starts with a parade through the Temple Theater, while children dressed in Christmas attire wave American flags.
Anyone with a child or a grandchild that wants to participate in the parade can come to dress rehearsal on Monday, Dec. 2.
During the concert, patriotic numbers are played to honor the veterans, but one particular moment stands out with the playing of the different anthems for each branch of the military.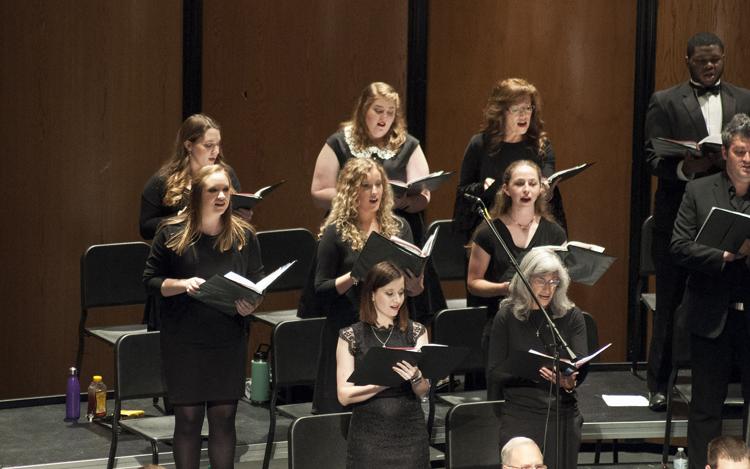 "There's a piece where we always feature the people who have served. When they hear their song, they stand up. So we'll do the Army song, and we'll do the Marines, including the Coast Guard (and so on). We've got all the branches there, the music for it and it's just orchestra only. And it's just really sweet. It's special."
"Holiday, Hope and Honor" will be at 7:30 p.m. Dec. 3 in Temple Theater. Admission is free.
"People take time to say things and that's another reason I think I'll just keep doing it because I mean, obviously, it's meaningful to enough people. My philosophy is, if it's working, then don't change it. And the fact that it's grown every year, and our crowd gets bigger every year, I mean, that's a very good sign."