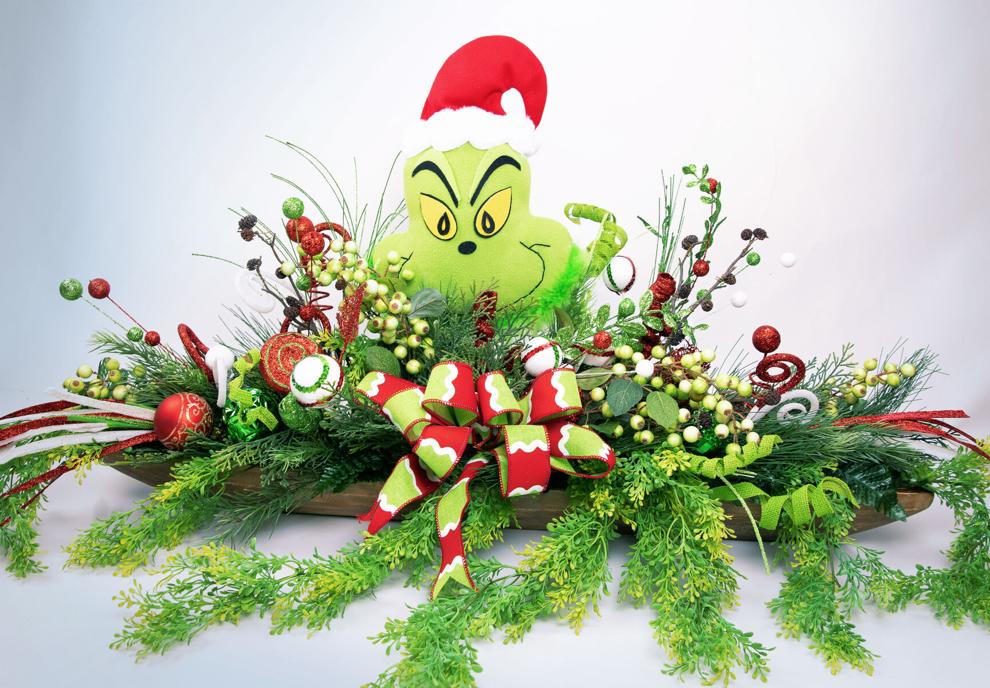 "It was me. I stole your Christmas. I stole it because I thought it would fix something from the past. But it didn't."
— The Grinch
"I am the Grinch that stole Christmas ... and I'm sorry."
— The Grinch
"Santa, don't forget the Grinch. I know he's mean and hairy and smelly, and his hands are cold and clammy, but I think he's kinda ... sweet."
— Cindy Lou Who
Who doesn't love the Grinch? This Grinch centerpiece is sure to steal the show this Christmas.
Materials:
Wooden tray (ours is approximately 2 feet long)
Dry floral foam, enough to line your tray
Silk greenery
Christmas greenery
Grinch head on floral pick
Various Christmas picks
Various Christmas balls
Ribbon
Instructions:
Start by lining wooden tray with floral foam, cut to length of tray and desired height of arrangement.
Evenly place and secure silk greenery into floral foam.
Fill in gaps with Christmas greenery.
Secure Grinch floral pick into back center of arrangement.
Playfully arrange Christmas picks and balls throughout centerpiece.
Using ribbon, create proportionate-sized bow and attach to front center of tray.
* Materials available at Alene's Florist & Home Decor