Huntington-based Stanley Jigs has been in the lure making business for more than 40 years. To hear company founder Lonnie Stanley tell it, time flies when you're having fun and helping others reel in the big ones.
"It doesn't seem like it has been that long ago," says Stanley, 74. "I feel like I'm living the dream. A lot of things have changed in the fishing industry since we started, that's for sure. It's been quite a ride."
One thing that has held steady over the years is the affinity big fish have for a jig. The bait catches bass just as good today as it did decades ago, probably better thanks to improved head designs, better hooks and other materials used in the manufacturing process. Credit the anatomy with the jig's long-lived success. It has a lead head molded around a hook that is usually protected by some sort of weed guard. This helps the bait get in and out of logs, limbs, grass and other big bass haunts without fouling or hanging up.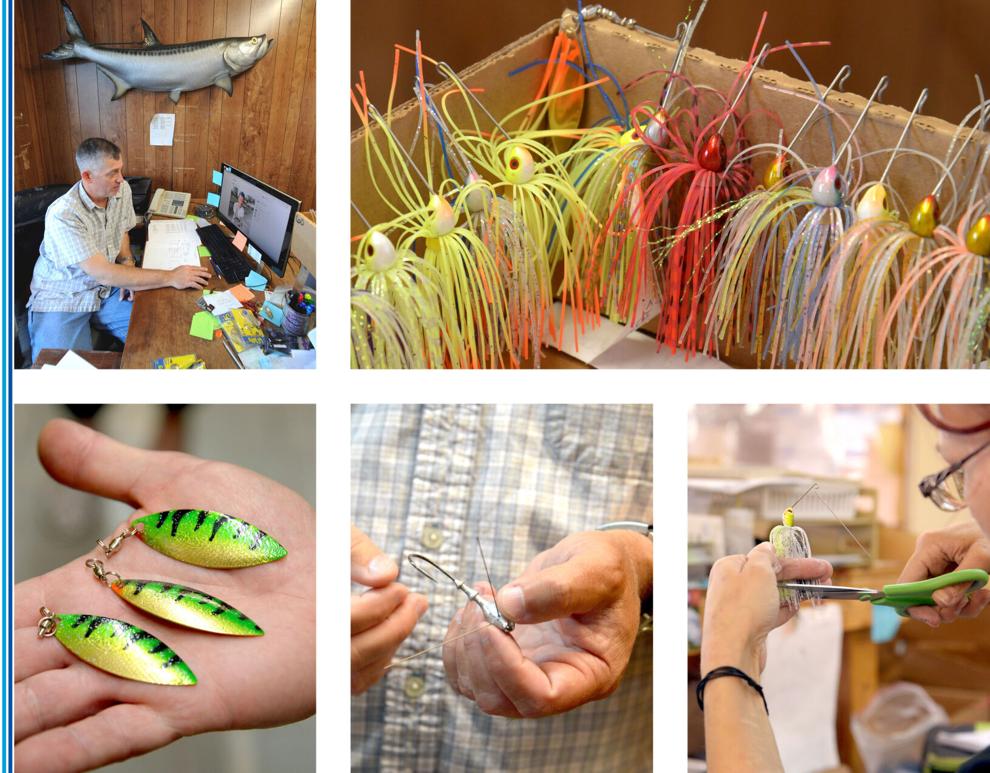 The hook is hidden beneath a living rubber or silicone skirt that undulates with the bait's every move. Most anglers like to outfit the jig with some sort of plastic trailer to enhance the action. Stanley thinks it simulates a tasty crawfish, salamander or sunfish.
"That's what makes it so deadly — those are the bass' favorite foods," Stanley said. "You can dress up a jig with different colors to imitate whatever you want. Plus, you can swim it, hop it, flip it or crawl it. It can be fished at water depths from a few feet in the middle of a submerged tree to brush piles or ledges 35 feet deep. It's one of the most versatile baits out there."
Bass junkies share differences of opinion on plenty, but most will agree that a jig will catch some of the fattest fish in the lake. Stanley didn't invent the concept, but his jigs have produced some the heaviest bass ever reported in Texas. Among them is Lake Fork guide Mark Stevenson's 17.67-pounder caught in November 1986.
Stevenson's former state record took a half-ounce model dressed with a black/brown/pink skirt and a plum crawworm trailer. It is the biggest Texas bass ever caught on an artificial lure. Close to 100 Toyota ShareLunkers have been caught on jigs over the years, many of them manufactured by Stanley.
Like most good success stories, there is an interesting twist behind Stanley's venture in the bass lure business, which eventually expanded to include premium spinnerbaits, specialty blades and assorted plastics like the popular Ribbit Frog.
He started the company while living in College Station, where he worked as a heavy equipment operator and fished a few bass club tournaments on the side. A friend introduced him to jig fishing in the early 1970s on Sam Rayburn. They used Arkie bucktail jigs, one of the earliest jigs manufactured.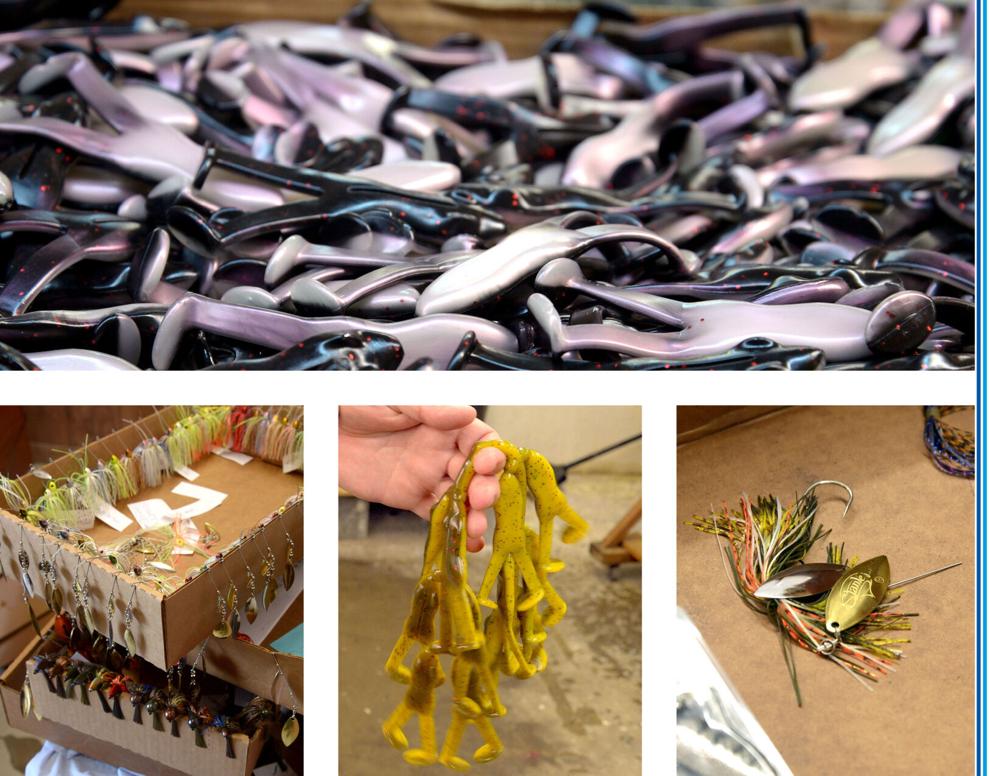 Stanley didn't have much money at the time, so he and his wife, Patsy, began building baits to help offset the cost of buying them and to make some extra bucks.
Some of Stanley's earliest jigs were equipped with weed guards fashioned from tennis racket string or artificial Christmas tree needles he swept off the floor at a local Gipson's department store.
"I started off just building them for myself and few friends in our bass club, the Bryan Bassmasters," he said. "We would build maybe 20-30 at time. That's about it. We won several club championships back in the 1970s."
Tackle shops started to take notice as word spread about success anglers were having on Stanley's rubber skirted jigs. In the fall of 1979, a Dallas dealer placed an order for 50 dozen baits at $1 each.
The buyer agreed to meet Stanley at a Dec. 9 Lone Star Bass Tournament on Toledo Bend and pay the $600 on delivery. Stanley was entered in the tournament, but wound up not having enough money to put gas in his boat because the buyer didn't show up.
"He had something happen with his family and couldn't make it," Stanley recalled. "I only had two gallons of gas in my boat and no money to buy any, so I didn't get to practice at all. I couldn't go anywhere."
Once the tournament got underway, Stanley idled his boat to an underwater pipeline crossing not far from the Frontier Park launch ramp. The spot was loaded with hungry bass.
Stanley doesn't recall how much weight he had that day, but it was enough to win first place. He caught the fish on one of his 5/16 ounce jigs.
"It was definitely one of those Jesus things, but I just didn't realize it at the time," Stanley chuckled. "Best I can remember, I won $10,000."
Stanley said he took the money home, consulted with his wife and quit his day job. He invested the dough in hooks, paint, rubber skirts and packaging material. He also bought a $200 portable building that served as a makeshift production facility, where his wife and three daughters worked to help get the business off the ground.
"I never could have done it without Patsy," Stanley said. "At one time she was making 5,000 weed guards a day while my daughters handled the painting and packaging," he said. "We did it as a family."
Stanley relocated the company to Huntington in 1983 and eventually assembled a pro fishing staff comprised of some of the sport's most decorated names like Rick Clunn, Tommy Martin, Larry Nixon and a host of others.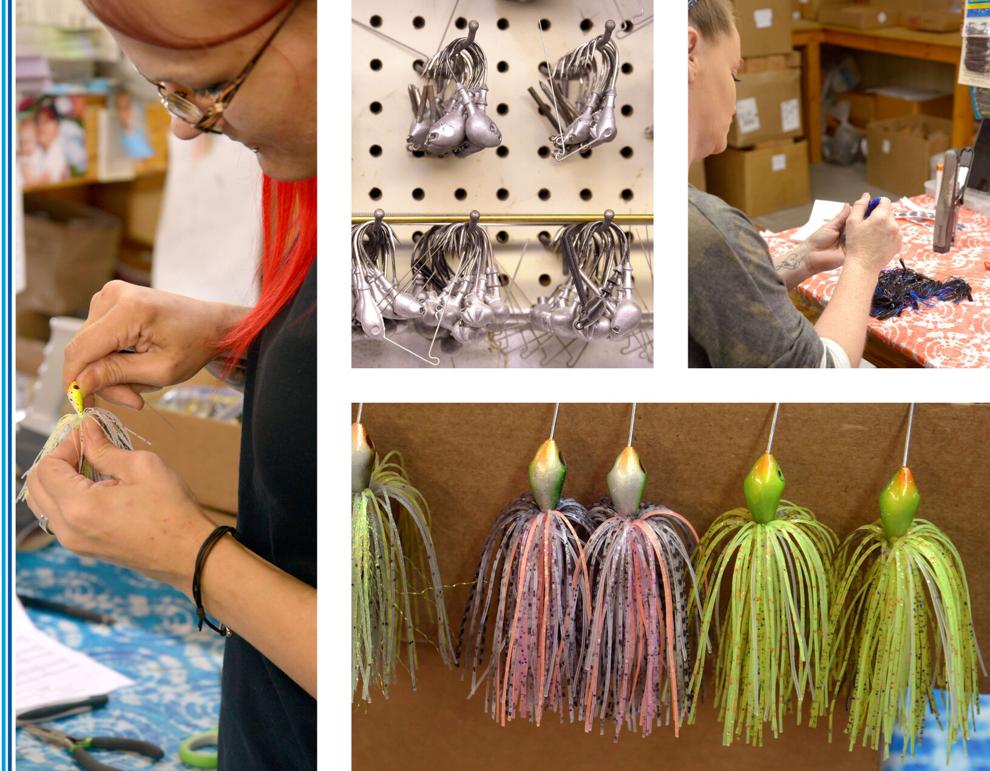 He also made a name for himself in the pro ranks. Stanley competed full-time at the pro level for 15 years, qualifying for the Bassmaster Classic five times and winning two events, including a 1997 Texas Central Invitational on Sam Rayburn and a 1987 Bassmaster Megabucks tournament that paid $108,000.
Stanley claims his signature baits were instrumental in helping him amass nearly $306,000 in career earnings before retiring from the sport in 2002 to focus more on the company he still has a hand in running today.
"Nobody loves tournament fishing as much as I do, but I finally had to give it up because I couldn't do both," Stanley said. "I still fish some local stuff on Sam Rayburn and Toledo Bend, though. I still get those goosebumps at take off. It's in my blood."
Editor's Note: This story was originally written by Matt Williams to celebrate the 40th Anniversary of Stanley Jigs.