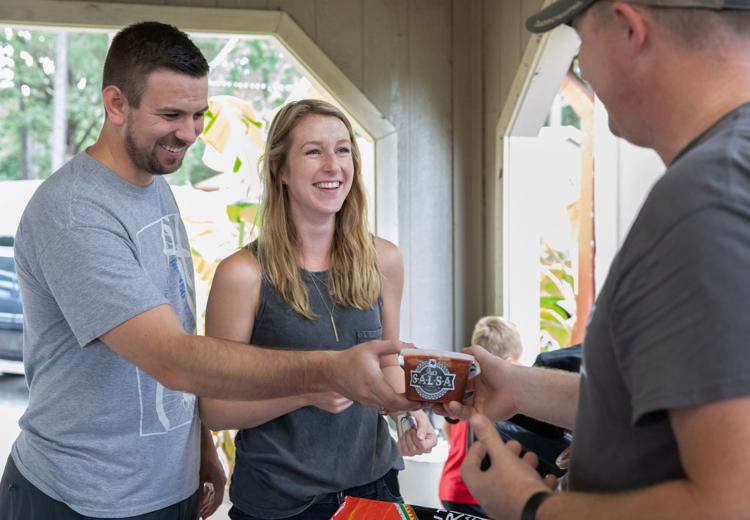 Watermelons from Allentown. Honey from Hudson and Alto. Salsa from Lufkin. Fresh produce and yard eggs from Angelina and adjacent counties. Baked goods, jewelry, antiques and more. The Angelina County Farmers Market prides itself on offering a variety of handmade and locally grown products.
The market began as a pet project of the late, East Texas legend Arthur Temple Jr. Referred to as "his baby," Temple was said to have frequented the market often after it opened in May 1992.
Since that time, the Angelina County Farmers Market has seen its share of different owners and a variety of visions from each. In May 2019, new owners Tommy and Lynn Marie Bryan took over and began to revitalize the market with the newly scheduled events, more vendors, a strong social media presence, and good ol' fashioned blood, sweat and tears.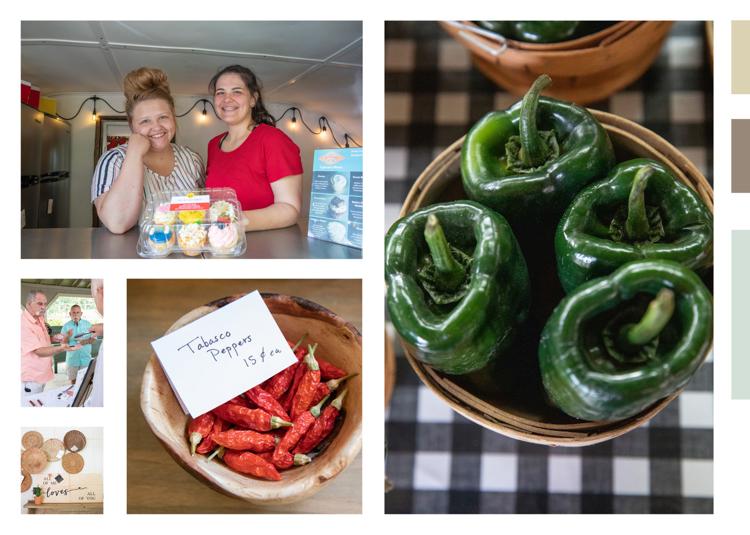 "We've cleaned the place up, and we've added a lot of stuff," Lynn Marie said. "I want nice stuff everywhere, but inexpensive so people can afford to buy it."
The open-air market is open Wednesday through Saturday from 9 a.m. to 4 p.m. and hosts anywhere from 30 to 35 vendors each weekend.
"Homemade breads, homemade jellies, homemade baked goods, homemade jewelry," Lynn Marie said. "We're just country folks that are doing things and local folks who are doing things that need to get their items out there and make a little money."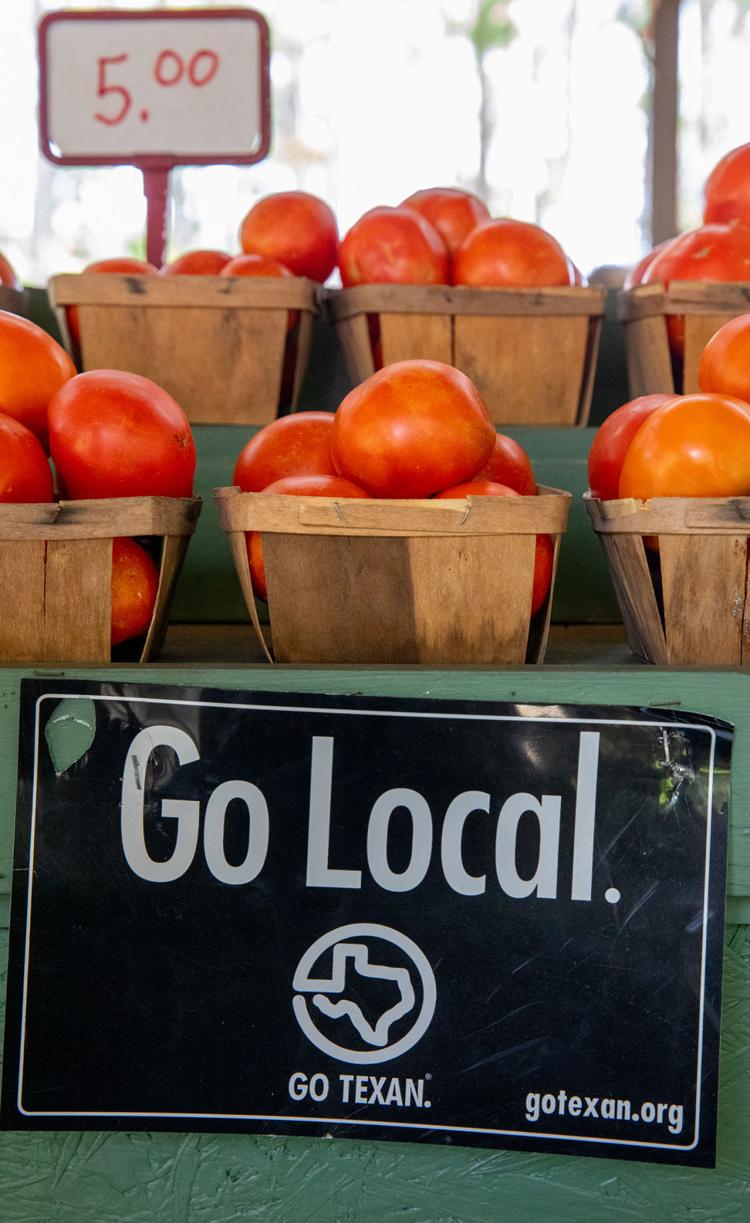 The Bryans have owned numerous businesses over the years, including the former Bryan's Smokehouse at the corner of Denman Avenue and Timberland Drive, and Bryan's Swap Shop, a live radio and television show that continues to entertain an international audience. They also are longtime farmers. Lynn Marie said entrepreneurship is in their blood. They've been eyeing the Farmers Market for the past several years — a pipe dream they would discuss while driving by on Loop 287. When the Farmers Market came up for sale earlier this year, she said it was all in God's timing.
"We thought, 'that Farmers Market would be such a great place to help so many people. Not only a place to feed them, but to give people a chance to showcase their businesses.' God just kind of led us. This happened at the right time, when he had it planned," Lynn Marie said. "We are just so blessed. I can't even express how full it makes my heart when I see kids and families eating out here and playing and enjoying this beautiful piece of property."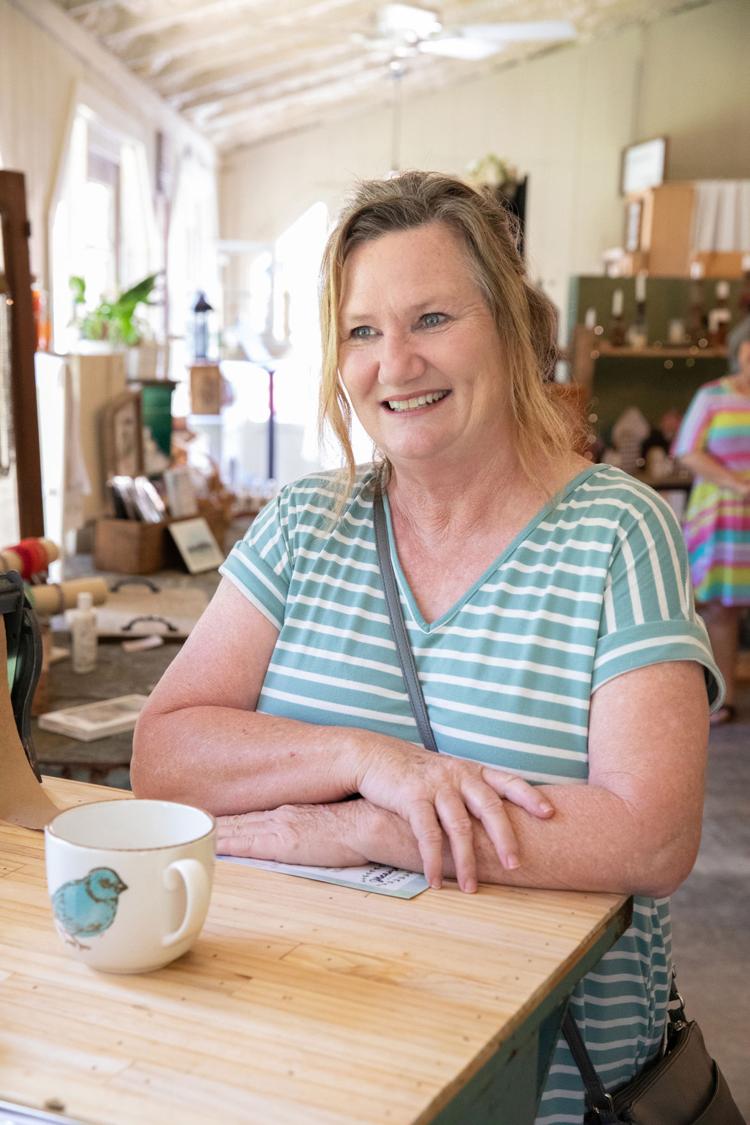 Since taking ownership this spring, the Bryans have worked diligently to rejuvenate the market, giving Angelina County residents a reason to stop by, especially families.
The vendor fee is waived for all children 18 years and under who are interested in setting up a booth.
"We've had kids who made cookies, we've had little boys that made wooden cars that they carved out theirselves, we've had some make cakes and all kinds of good stuff. That teaches them entrepreneurship, that teaches them how to be social and get off their phones and mingle with people. The locals have really supported that."
There's a familiar congeniality among the vendors who set up shop under the green, pitched roofs. Despite the brutal temperatures this past summer, these artisans, farmers, bakers, jewelry makers and antique dealers feel blessed to be a part of the market's renewed growth.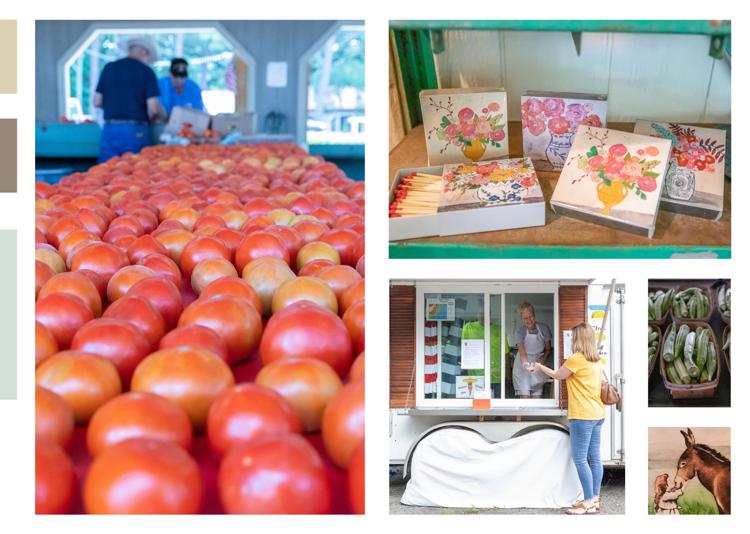 "(Lynn Marie) is a blessing to so many of us out here. I'm one of the beneficiaries. I wouldn't be out here if it wasn't for her," vendor Barb Wolf said.
Deanna Vaughan made the Farmers Market the permanent home for her boutique, Salt & Honey, on Aug. 1. She shares the recently remodeled, air-conditioned building with Michelle Deanne's photography studio.
"We were out here one day, and the kids were vending over there. They were selling bread like crazy, and they sold out. We were looking around like, 'the Farmers Market is so beautiful.' We just love being out here. It's gorgeous, and we just started thinking we should do something out here," Vaughan said.
Recognizing the customers' need for something to snack on while shopping, the Bryans invited food trucks to set up in the parking lot. However, with the increasing popularity of mobile eateries, availability was a challenge.
"It's hard to find one that will come out, so us, the Farmers Market, purchased one. We have a taco stand for the Farmers Market now," Lynn Marie said. "When people come out here to shop they need something cold to drink, something to snack on. Now we have it, and I don't have to depend on someone else to show up."
Lynn Marie and her sister now operate Beachin' Tacos, a small white food truck that features "poncho nachos" as their specialty.
"We're going to take nachos and cover them with goodness — fresh vegetables from the Farmers Market, cheese, cilantro, all this good stuff."
In the future, Lynn Marie thinks a "tiny business village" — similar to the tiny home concept — would fit perfectly in the space between the parking lot and the gazebo and could provide a lower rent option for small businesses.
"It's been under-utilized for so many years. This should be a big thing for Lufkin. People drive to Canton from all over the country, why couldn't they drive to Lufkin? That's what I'm thinking."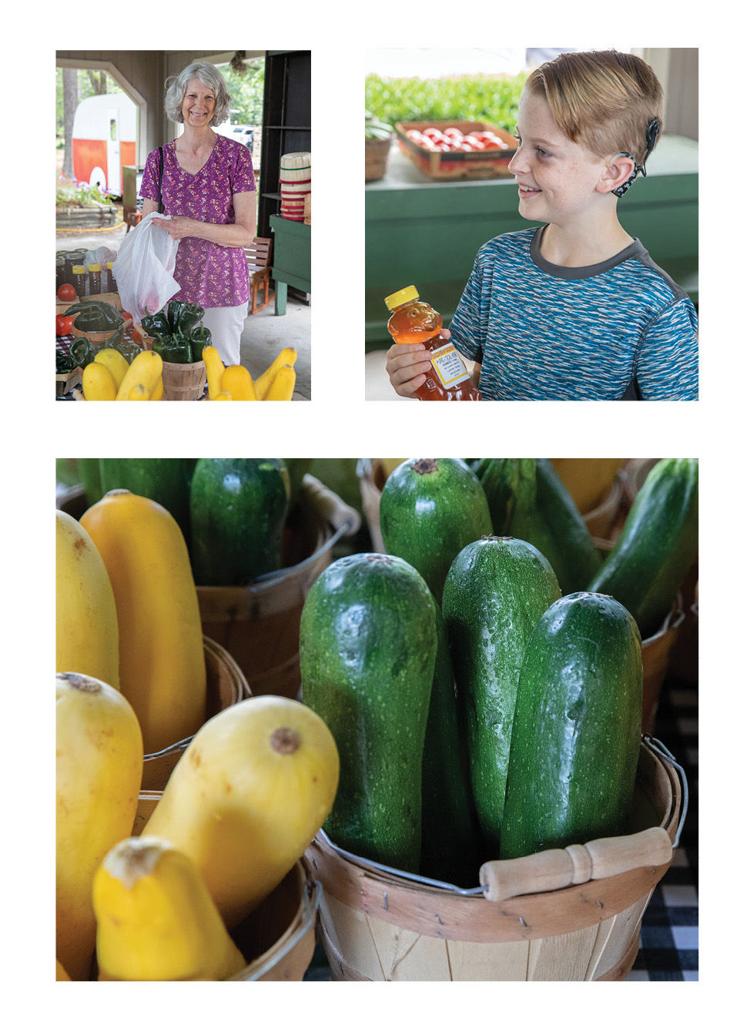 They also welcome those looking for a good picnic spot, or anyone wanting to plan an event in the gazebo, check out the annual pumpkin patch, bring board games or a book and just relax.
Additional plans are in the works for a "kick-off to Christmas extravaganza" ahead of Black Friday in November and a "Treasures at the Market" event every first Friday and second Saturday to bring in even more vendors and their wares.
Overall, the Bryans simply want the community to enjoy the Famers Market as Temple originally intended.
"Whether they buy or they don't, it's just coming and getting that vibe and that spirit moving around here. They enjoy bringing their kids and letting them run wild, and that's a good feeling," Lynn Marie said. "It's not just us doing it. It's the community doing it together because without the shoppers, without the vendors and the people coming, we wouldn't be able to do this."