Topping out at 140 mph, Lufkin native Steve Holland races his 305 Sprint car around the dirt-packed oval track with an unnerving focus on the finish line. The smell of dirt, sweat and methanol fumes fill his nose. He can't hear the cheers from the stands over the roar of the engines, and crammed inside the cage of his car, he can't see the smiling faces in the crowds. It's his favorite place to be. A passion he's indelibly passed down to his only daughter and namesake, Stevi.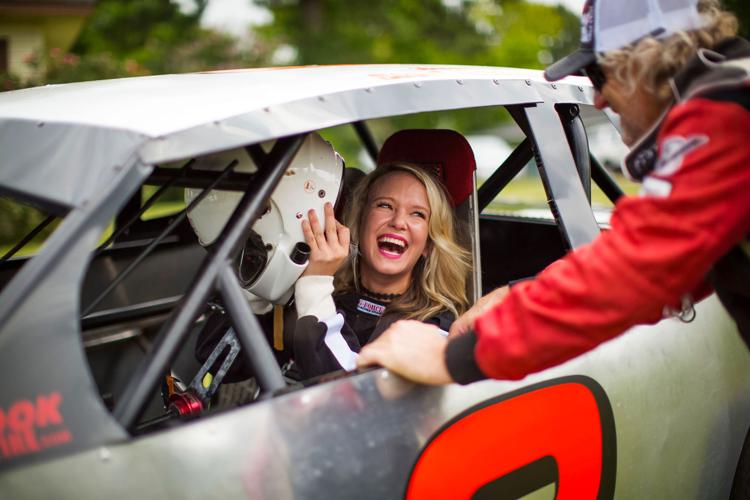 Holland has always had a passion for speed. At the age of 7, he began racing go-carts around construction pylons in the Angelina College parking lot, customizing his ride with a chainsaw motor. He upgraded in the '80s to racing powerboats, but it was the '90s when he discovered his true love — high-powered sprint car racing.
"It's just a passion. I just love it. I eat, sleep, breathe racing," he said.
As often as he is able, Holland, notoriously known as The Texas Wild Child, races his 305 Sprint car, a lightweight modified vehicle at tracks across Texas and Louisiana.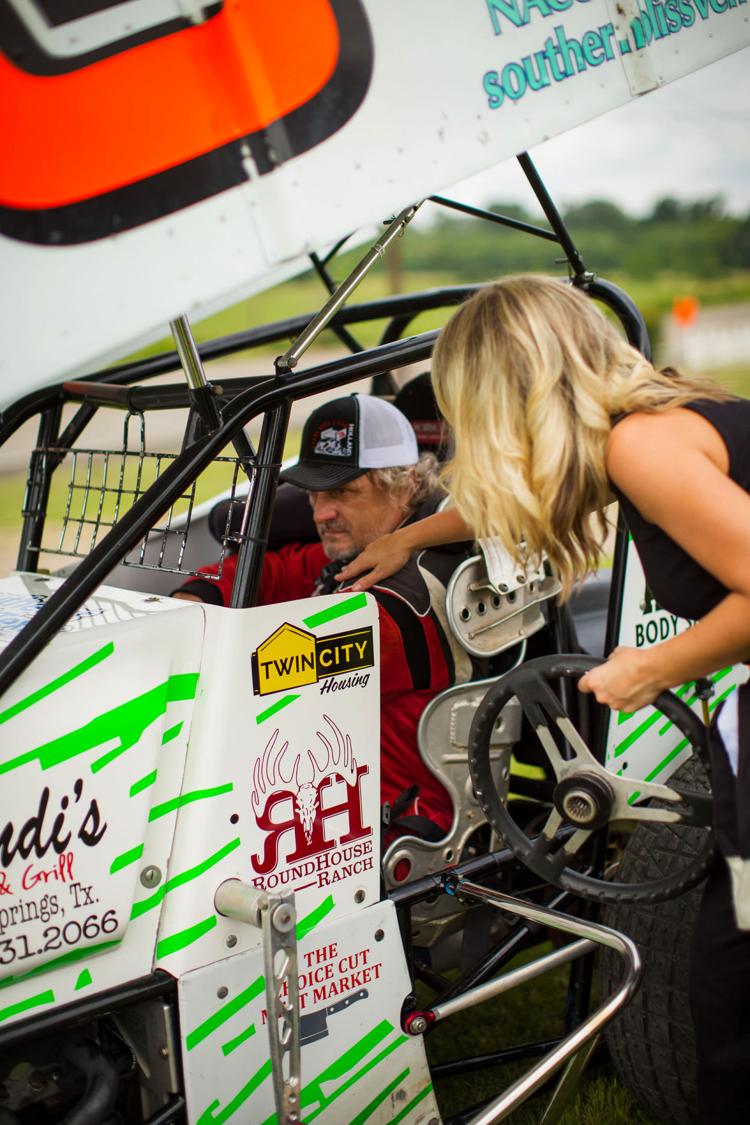 "There are 20-something cars that usually run in a feature at one time. Somebody may say, '140 mph isn't that fast,' but if you put 20 cars riding 140 mph, and they're sliding, dicing and whipping, it's pretty intense," Holland said. "It's unreal. You might see me in the pits. I might walk two miles, seems like, around in a circle while they're working on the car. And everybody'd think, 'God, he's nervous. No way he can drive that car.' I get in that car, once I'm even sitting in the staging lane, ready to get on the track with all 20 cars, and they're sitting there idling and the fumes, you still got a little bit of nerves twitching, but as soon as I pull out on that track, it's like putting on a mask, and it just kind of all goes away."
It's the same for Stevi.
"I get nervous as heck, but as soon as he gets out on that track, it's like, 'OK, do your thing,'" she said.
As his only child, Stevi says she is the son her father never had.
"I look up to him more than anyone in this world," Stevi said, with tears in her eyes. "He's my person."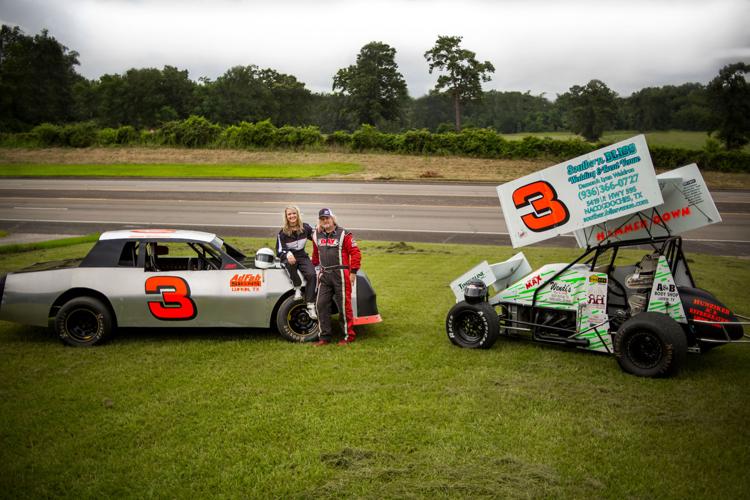 So wherever Steve went, Stevi wasn't far behind. The tiny blonde-haired, blue-eyed girl could usually be found right by her dad's side at the racetrack.
"It's all I've ever known. It's how I was raised," Stevi said. "There's definitely some characters out there. He (Steve) used to be one of them. But, it's all I know, and I love it. I absolutely love it."
After years of sitting on the sidelines cheering on her old man and dreaming of her own shot at the finish line, 26-year-old Stevi's own stock car is just about ready to race.
"I look forward to it. It's been a long time coming, that's for sure," she said.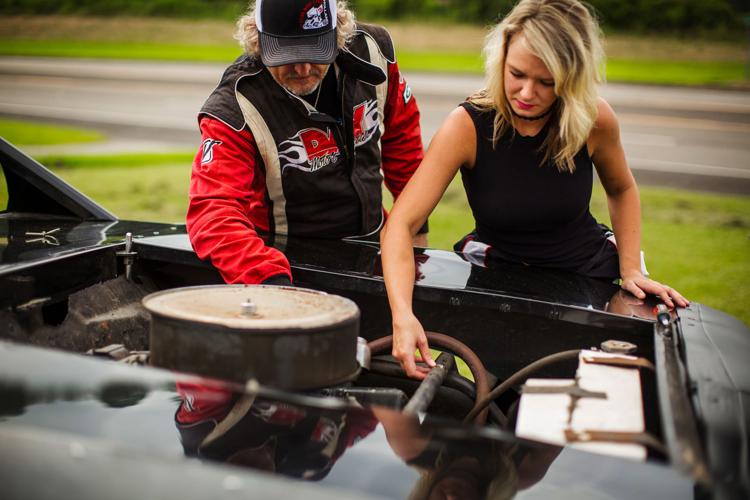 Despite a few setbacks this summer that have kept her off the track, Stevi's determined to participate in a race by the end of the year. With what her dad calls "natural talent," he knows she'll go far. Over the next several weeks, the dad and daughter duo plan to sweat it out at the tracks, running through a horde of tests and adjustments ensuring the car is in top condition.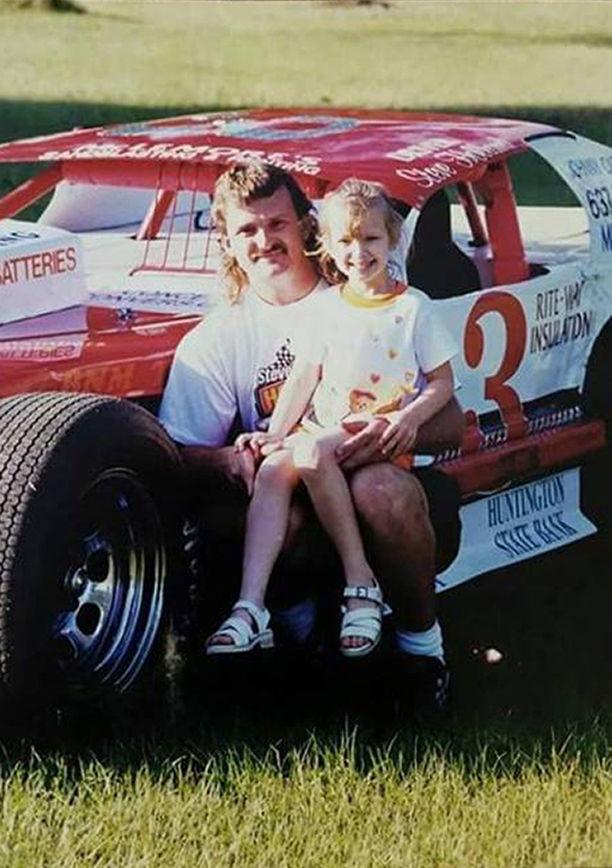 "On the weekends he is home, this is all we do. People sometimes can't believe it — 'You spend your Memorial Day weekend at the racetrack instead of on the water? Why?' Why not?," Stevi said. "It's great. It's amazing. I look forward to getting really started."