While most 16- or 17-year-old kids dream of getting behind the wheel of a car and taking it out on the open road, Tanner Adams has his sights set much higher.
Before school is back in session this month, Adams, 17, plans to earn his private pilot's license thanks to a generous scholarship and the mentorship of several local aviation enthusiasts.
From a young age, Adams said he wanted to be a pilot.
"A couple of years ago, around 2015, I was about 13 years old, Mark Dunn gave me a ride with the Young Eagles program through the Experimental Aircraft Association. He took me up for a lap around the town, came back and had a great time. That opened my eyes more to general aviation."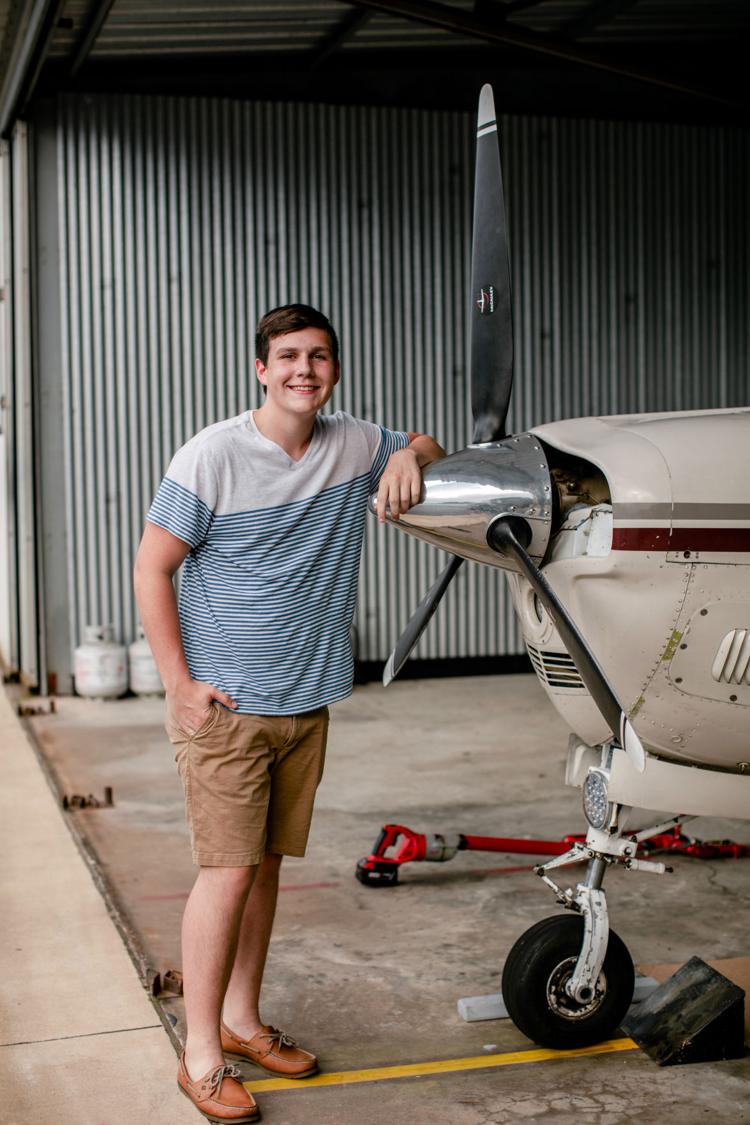 The Experimental Aircraft Association is a nationwide organization of approximately 220,000 men and women in 900 local chapters who are passionate about flying, as well as building and restoring recreational aircraft. Local EAA Chapter 1219, based out of the Angelina County Airport, hosts a Young Eagles program that provides free rides for children ages 8 through 17 several times a year. As Adams became a more permanent fixture in the program, the group took a keen interest in supporting the young man's dreams.
"Tanner would show up every time, and we told him, 'Your first ride, you're at the front of the line, after that you go to the back of the line,'" said Dunn, a private pilot and EAA chapter member. "We encouraged him to come out and help. He became a member of our chapter, would show up, help other kids get into the airplane. He would patiently wait and be the last guy of the day to go up and take a flight."
"They're just a great group of people," Adams said. "They are all my mentors, and they've been helping me throughout this process of learning to fly. I definitely wouldn't be anywhere close to where I am right now without them."
Last summer, the local EAA chapter sent Adams to Oshkosh, Wisconsin, to participate in the annual EAA Air Academy, the world's longest running aviation youth camp.
"We sent him up there, and it obviously lit a spark," Dunn said. "When he got back, he'd gotten his driver's license, I said, 'Tanner, that had to be the most exciting thing in your life to get your driver's license.' He said, 'No sir. Going to Oshkosh was.'"
"Going up there was what really cemented in my mind that I wanted to be a pilot for sure," Adams said. "It was just kind of a thought up until then. I enjoyed it, and I knew that I wanted to do it, but that was when I really decided this is what I wanted to do for the rest of my life."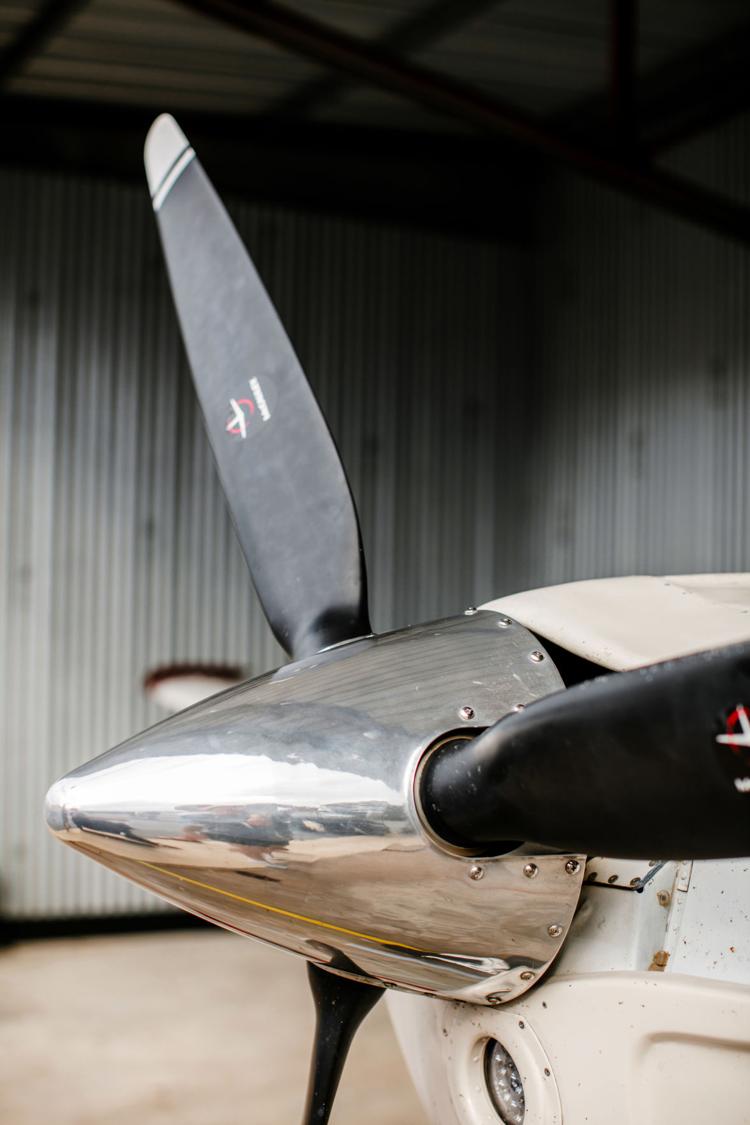 This year, the group again rallied for Adams and applied for a $10,000 scholarship to help fund a portion of his flight training costs. The Ray Aviation Scholarship, administered by the EAA, was named for James Ray, who died in April 2017 and was a longtime supporter of EAA program and youth initiatives. One of his most visible areas of support was financing the EAA Air Academy Lodge, the same camp in Oshkosh where Adams recognized his dream to become a professional pilot.
Out of more than 200 EAA chapters across the nation who applied, Angelina County received one of the 23 scholarships offered in April.
"EAA chapters had to write in and qualify for the scholarship. It was up to us to find a qualified scholar, which we did in Tanner."
As part of the scholarship, Adams completed his first solo flight and written test before receiving a Lightspeed Zulu 3 headset, valued at nearly $1,000. He must also complete 40 hours in the air before taking his final test with an examiner from the Federal Aviation Administration.
"The scholarship is trying to make it more accessible to younger folks that want to become pilots but don't necessarily have the means. It's helped us out a lot," Adams said. "I don't think that young people realize how able they are to pursue aviation at this young of an age. I think part of the reason is that everybody thinks that pilots are older people. I tell people that I'm a student pilot, and they'll say, 'Aren't you too young for that?' People don't understand how accessible it is to everybody."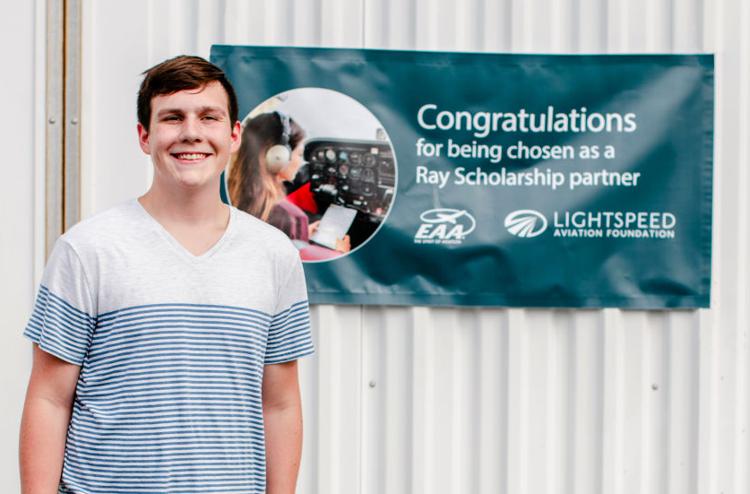 And that's exactly the myth the EAA is trying to debunk. They meet every third Saturday at 10 a.m. at the Angelina County Airport and welcome all who are interested.
"Our whole purpose is to fly kids from 8 to 17 years old, free of charge," Dunn said. "What we're trying to do is light a fire in these kids who may have an interest, not just in flying, but there are so many careers involved in aviation, like flight controllers, mechanics, instrument techs. We want to introduce them to all of that, and let them know that all of that stuff you hate to do in school — physics, science, weather, history — they all have a place in aviation and if you'll pay attention to those, it will pay off in spades later in life. We're hoping that kids will now see an application in real life and that if you'll study, you can turn your hobby into a job.
"The old adage, you plant seeds for trees that you'll not get to sit in the shade under — that's what it is for us," Dunn said. "Finding young people, whether they're five years old or 16, going on 17 years old, and you get them started a little faster than you got to start in life."
An incoming senior at Lufkin High School, Adams has been actively researching collegiate aviation programs and hopes to attend LeTourneau University in Longview next fall.
"My end goal is airlines. I still plan to fly small airplanes, general aviation, because I love it," Adams said. "It's an indescribable passion. It's as much fun, and I still get that same rush taking off to go fly, that I did that very first time I flew. It's amazing."