In January of 2018, three women felt that God gave them a dream. The dream didn't look exactly the same for each of them, but they wrote their dreams in a dream book during a meeting at New Life Church on the Rock.
"In my dream book for 2018, I wanted my own salon storefront surrounded with a godly atmosphere," Amy Jo Looney said.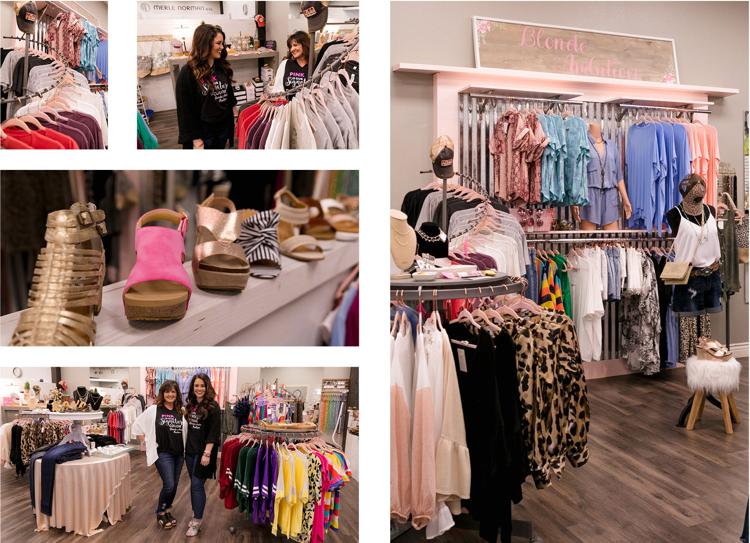 Looney said her current location was a little too small for her, so she wanted to expand.
Around this same time, an online boutique called Blonde Ambition came for sale.
Joan Nerren had written in her dream book that she wanted to own her own business, but her thoughts were focused on wedding decorating.
"God had different plans," Nerren said.
One day when Nerren was getting her hair done, her daughter, Hollyn McMullen, called her and said, "Blonde Ambition is coming up for sale. Let's buy it." Nerren's immediate response was, "What? I'm getting my hair done. I'll call you back."
Later that day, Nerren's husband called her and said he'd also seen that Blonde Ambition was for sale and thought it would be a great opportunity for her and McMullen. So together the women decided to go after it.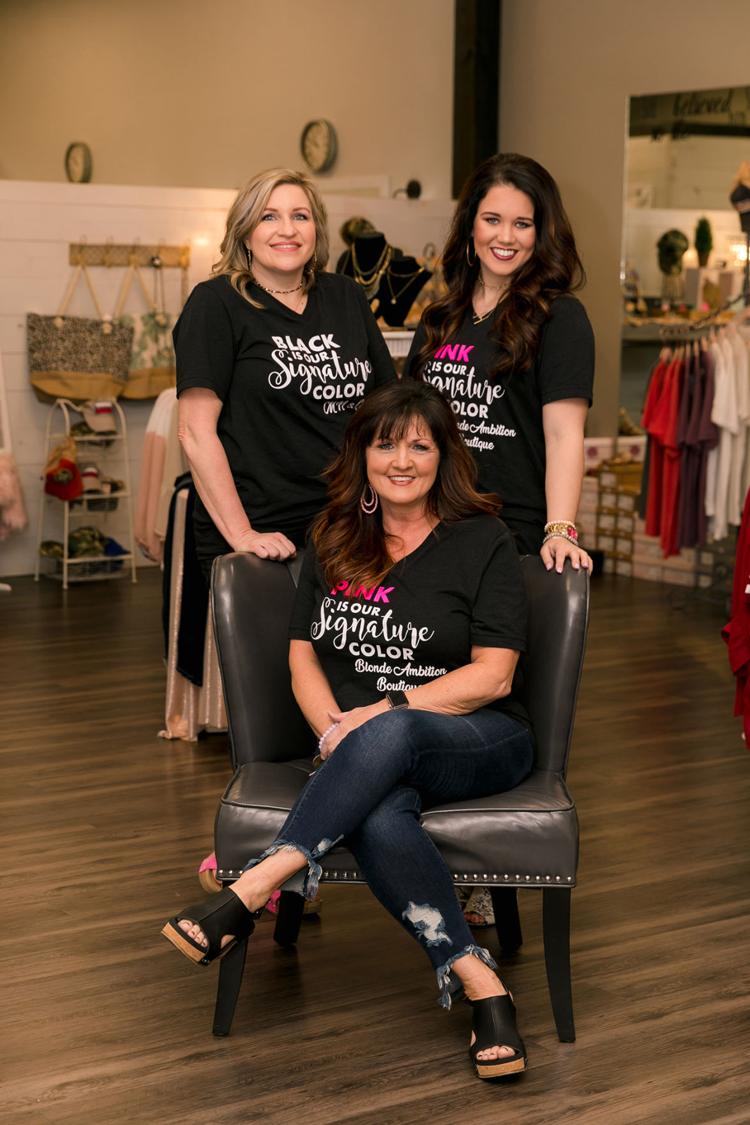 Blonde Ambition was an online store at that time, but McMullen and Nerren had thought about expanding to a storefront. During the summer of 2018, Looney had passed by a certain empty location on the loop many times wondering if it would ever come up for lease. She told McMullen and Nerren about it, and one day the two women passed by as the owner put up a "For Lease" sign in the window.
"I literally called her right then, and I could see her through the window pick up her phone," McMullen said.
They set up an appointment to see the location and realized the size and rent was very do-able for them. While they were looking, Looney asked if it would be all right if they prayed together.
"In the prayer, I just said, 'God, if this is your will, I know you will make this happen. If not, I know you have something better in store for us,'" Looney said.
The women opened their storefront location on Oct. 1, 2018, after many late nights and much construction. Looney runs Merle Norman and Co., which offers cosmetics, hair stylists, nail technicians and estheticians. Nerren and McMullen run the boutique Blonde Ambition, and Morgan Burton rents a space for her children's boutique Let Them Be Little.
McMullen said the space is really a one-stop shop for women.
"You can get your makeup, you can get your hair done, your nails done and pick out an outfit on the way out," McMullen said. "A lot of times women, especially busy moms, it's really good for them because they can do everything at once. They don't have to worry about running all over town."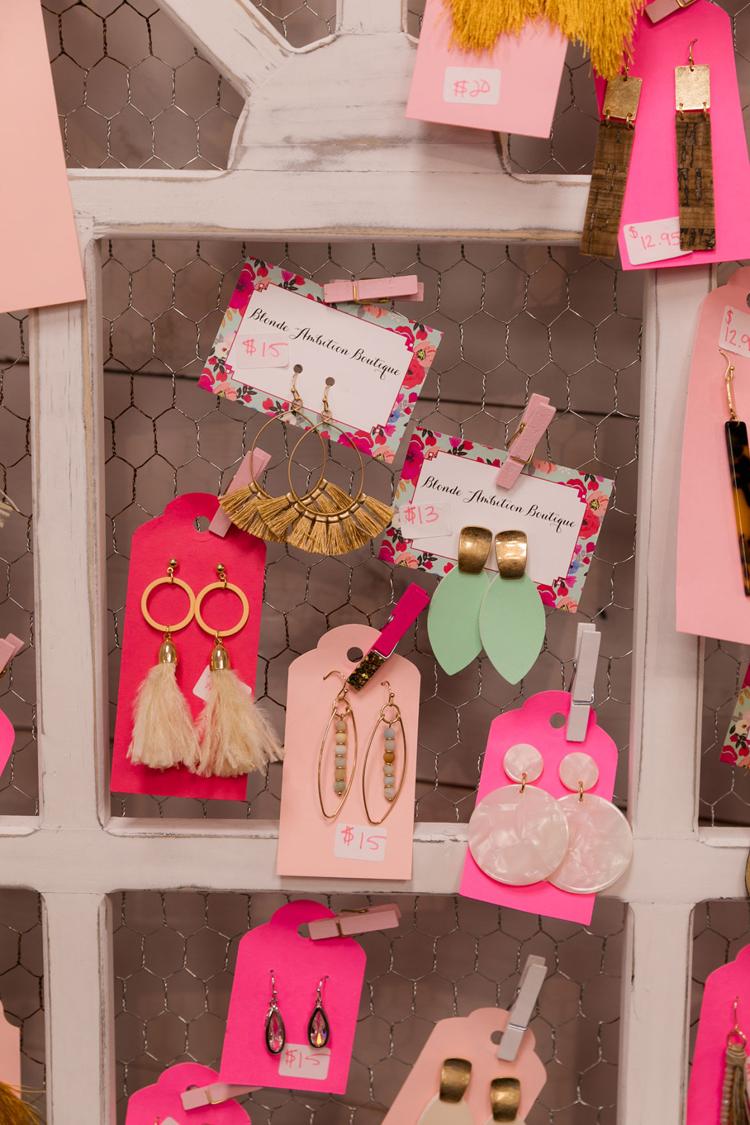 The women were all very involved in the interior design of their space. Looney said they focused on a homey but classy feel.
"We just really wanted a space where women could come and feel good about themselves," Nerren said.
That philosophy also plays into the inventory choices for Blonde Ambition.
"Whatever your style might be, we're going to try our hardest to find something that fits you," McMullen said. "We want everyone to feel welcome. Sometimes a girl just needs to feel pretty."
Helping people find a new style is one of McMullen's favorite things. Though she typically works at a desk every day doing inventory or running social media, she is able to help those who need her.
"Some people will say, 'I have no idea, but I have this event tonight; can you get me an outfit together?'" McMullen said. "A lot of people won't branch out if someone doesn't help them."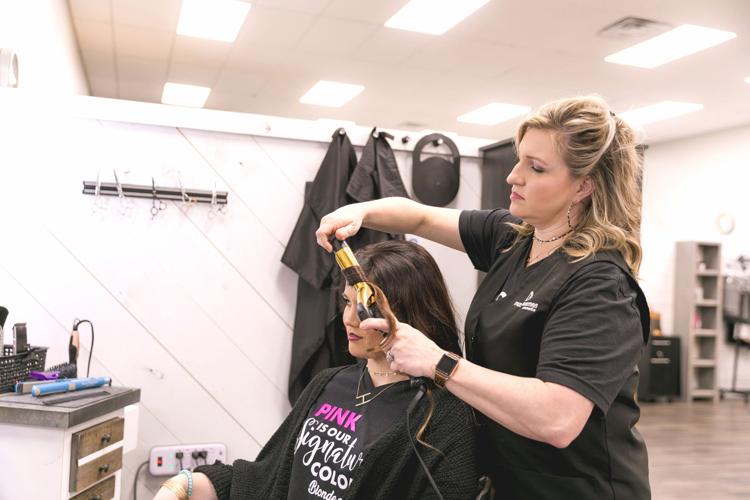 Looney said she is a jack-of-all-trades. She works Merle Norman until lunch, does inventory, styles hair and styles nails through appointments.
"I may be a workaholic, but I can say it never feels like I come to work because I absolutely love what I do," Looney said. "It's never been a job to me."
Nerren works part time at Hinckley Orthodontics and joins McMullen in the afternoons after she gets off. The two said they love working together, even though they often fight like sisters.
"We've always been really close because both of my sisters are a lot older than me," McMullen said. "We fight like cats and dogs, but our arguments never last long."
In the end, the women said they feel very blessed.
"On Fridays we all gather together, and we pray," Looney said. "That's what I love, that we can all gather together."
There is a box at the front of the store for customers to add their prayer requests. Looney said some customers have even joined them during Friday morning prayer.
"We had a customer join us, and she said, 'Y'all don't know how much this means to me. Y'all do not know what I'm going through, but I needed this,'" Looney said.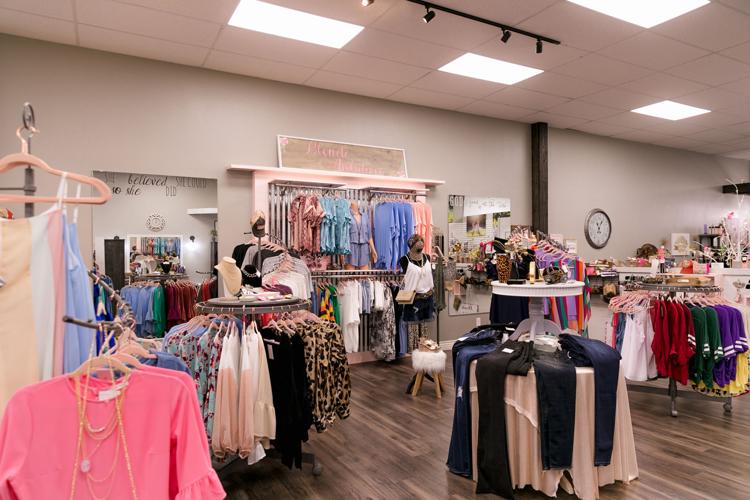 This is more than a business for these women — it's a sense of community, a safe space for people to feel loved and welcomed, whatever they are going through.
Blonde Ambition is open from 10 a.m. to 5:30 p.m. Monday through Friday and from 10 a.m. to 3 p.m. on Saturday. For more information about the boutique, call 414-4789 or visit Blonde Ambition's social media pages. For more information about Merle Norman and Co. cosmetics, hair and nail styling, call (936) 632-1525.