I needed a day off. Like, a real one. So when offered the chance to turn my Saturday work day into a day trip for Charm (instead of hunkering in my little gray cubicle), I was stoked.
I woke my boyfriend, Wayne, up on Saturday morning and got ready to go. After a quick trip to Java Jacks for some fru-fru coffee and breakfast sandwiches, we hopped on the road.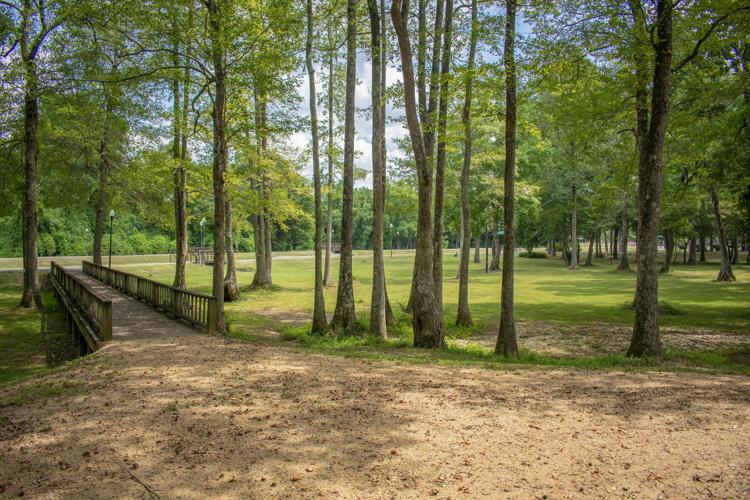 Thankfully the weather was beautiful, if a little warm. When we pulled into the small city of Jasper, located about an hour southeast from Lufkin, we were immediately drawn to Sandy Creek Park. At the time, the city was undertaking a massive project at the park so there was construction tape, orange cones and clearly some work to be done, but that honestly didn't take away from the park's overall beauty. Ten out of 10, I would happily pick any one of those trees to curl up under with a book and a picnic blanket.
Our walk through the park began near an old metal playground and ran through the arboretum. I was awed by the sheer number of pollinators floating lazily from flower to flower. It was really sweet and calming.
We then walked down a picturesque stone bridge that reminded me of Paris. The large stone structure is unique, especially for East Texas. I'm sure it will be even prettier when they finish with whatever construction they're doing around it.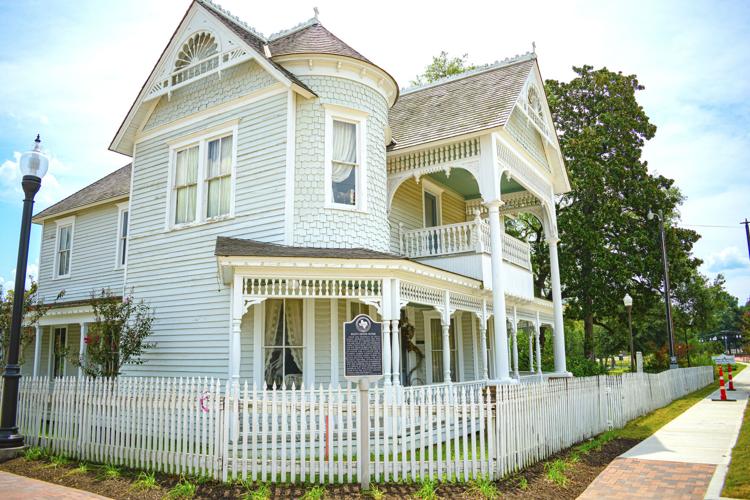 Looping trails roam the park on each side of the bridge and a small creek, well-stocked with big rocks for children to throw into the water, runs below it.
Wayne and I walked both sides of the park, leaving us starving before lunch. We picked Smitty's Smokehouse, which was a fantastic choice for both of us. That chicken was so good, I swear it had to be marinating in some delicious flavors for days.
I like barbecue sauce. A lot. So for me to forget to dip my chicken in some before taking a big bite is unheard of, but I promise you that chicken did not need it. I was happy with or without the sauce.
Wayne's ribs also were fantastic. I may or may not have stolen one or two. And just a pro-tip — get dessert. We recommend the peach cobbler. It's worth the calories.
We did run into one little snag. I'd planned on shopping that afternoon thinking most places would be open until 5 p.m., at least. Unfortunately, most places I wanted to see had closed up shop much earlier.
I talked to one store owner who explained business on Saturdays is nearly nonexistent so most shops won't stay open long. So next time, I'll be prepared to shop in the morning and enjoy the park in the afternoon.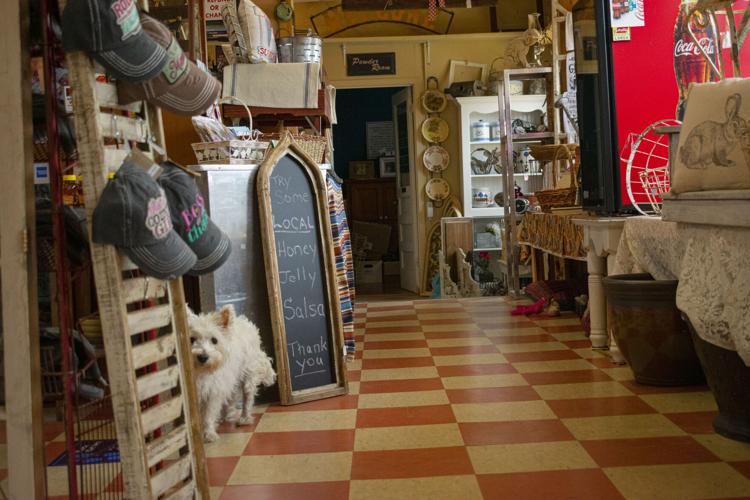 And you should, too, because I hit two truly memorable stores that you've got to visit.
First, The Cottage. I was sold already when I found a lovely orange cat lounging on the front steps, who just so happened to enjoy belly scratches. Her owner, Jane Spencer, is a hilarious woman, who alone is worth the visit. She was accompanied by Bear and Lola, two dogs she rescued from the streets.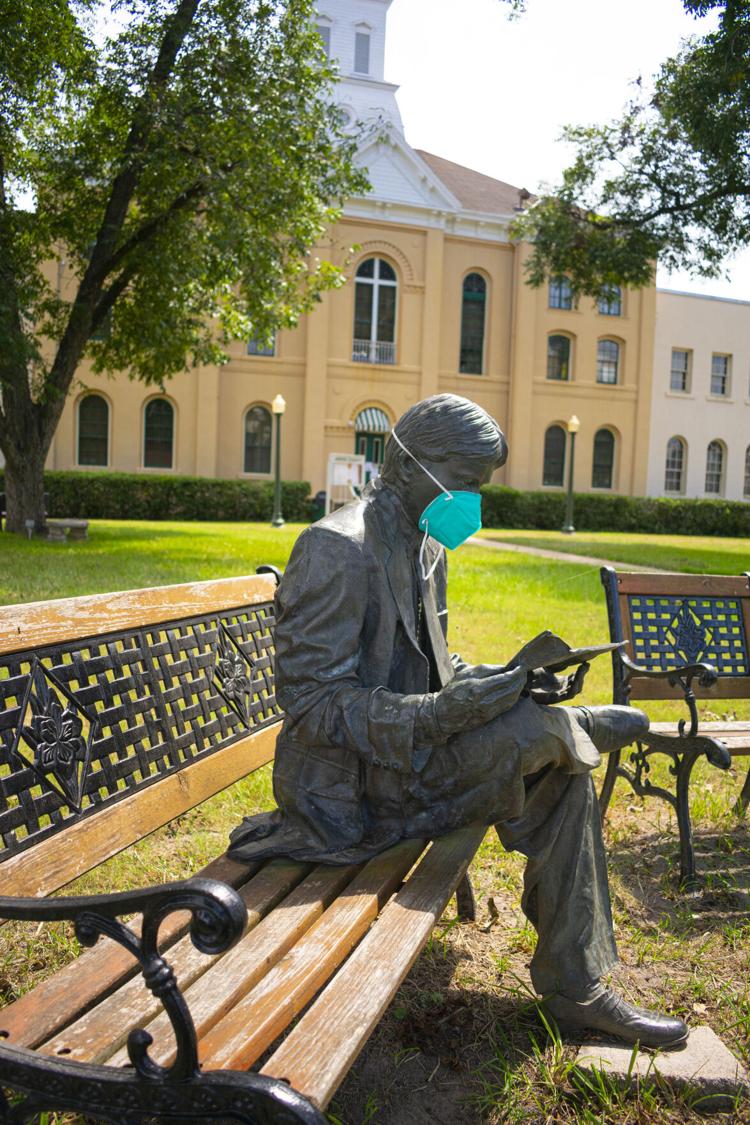 The store was jam-packed with neat little trinkets and oddities. Wayne thought it was fantastic and drug me through the store not once, not twice, but three times. Jane sold him some hilarious underwear for his son and a signature board for his daughter, who began kindergarten this year.
The Wildflower Studio is the next must-try shop — it is absolutely adorable. Tucked into a little storefront across from the courthouse, you wouldn't really know what to expect looking from the outside in, but once you're inside, it's like being in a high-class boutique. The simplicity made it easy to spot quite a few favorites. I could honestly imagine hanging out there with some girlfriends and mimosas.
They sell mostly boho-chic clothing and everything was soft and breezy. If I hadn't just downed my body weight in barbecue, I would have tried on a pair of rainbow crochet shorts that were calling my name.
I didn't know what to expect from such a small city, if I'm being honest. But I was grateful for the opportunity to get to know a little more about Jasper, and I am definitely going back before Christmas.