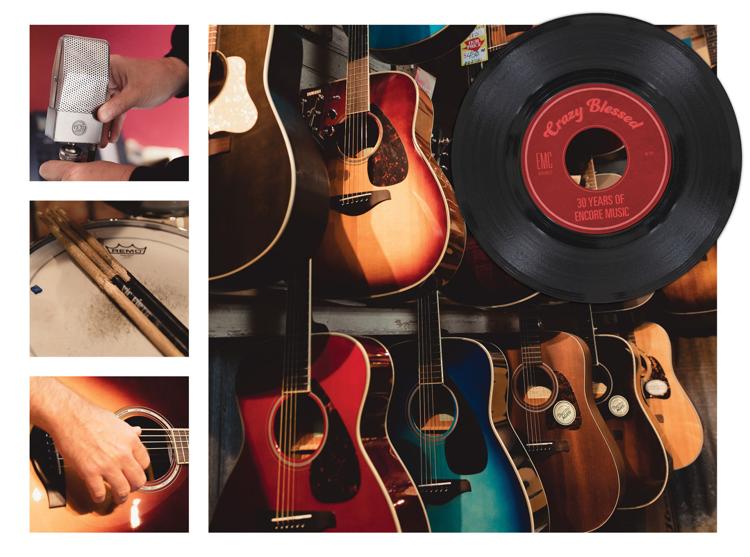 Dana Woods didn't plan on owning a music store when he first graduated from college, but November marked 30 years since he founded Encore Music Company in Nacogdoches.
"We've been blessed like crazy," Woods said.
Nestled along bustling University Drive, Encore is the one-stop-shop in Nacogdoches for anything music related. Woods offers everything from instruments, accessories and repairs, to lessons and a world-class recording studio. Willie Nelson recorded his Nacogdoches album at Encore along with fellow country music legend Paul Buskirk. Buskirk was a master of nearly every stringed instrument and mentored many musicians in his day, including both Woods and Nelson.
Woods said he has had the chance to work with and meet many interesting and talented musicians, and he has collected pieces of musical history along the way, including a rare 1950 Fender Broadcaster guitar, a test pressing of Nelson's 1960 single Nite Life (credited to Buskirk and "Hugh Nelson") and a one-of-a-kind mandolin once owned by Buskirk.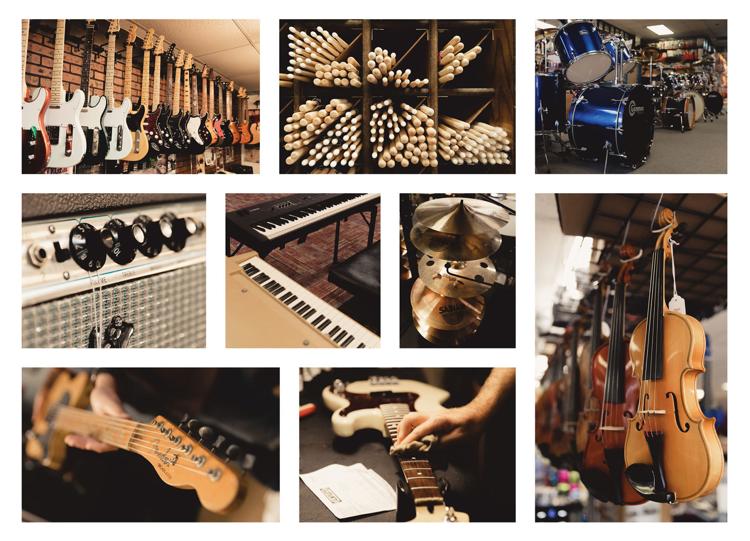 "People love to come here and just see my junk," he said. "I like to sit up here (in the front), so I can holler at everybody. I just really love the people, and they've been a blessing to me. I've got the most loyal customers."
Back in the day, Woods was a music major at Stephen F. Austin State University studying to become a band director. He got a job as the "drum guy" at a local music store and ran a recording studio out of his house.
"I would work at the music store during the day, and then I'd work till three in the morning recording garage band demos and stuff," Woods said.
Then Woods and a few of his friends landed a contract with Music Minus One out of New York, recording backing tracks for some of the earliest karaoke machines. By this time Woods was officially working two jobs – selling drums during the day and working in the studio at night. Sales at the music store began to slow down, and Woods' boss was forced to pay him only on a commission basis.
"Well, there was nothing left to sell, so I went home and told my wife, 'I guess I don't have a job,'" Woods said. "I was scared to death. I couldn't believe it; we had just been married about a year. My wife said, 'So?' She wasn't worried."
Woods' wife told him to focus on his studio work. When he expressed doubts, she encouraged him to build his own retail music business. She reminded him he had several friends who were talented on the business side of the industry and were willing to help out if he ever decided to break out on his own, and he was already well-acquainted with the local musicians and artists that would become his primary clientele.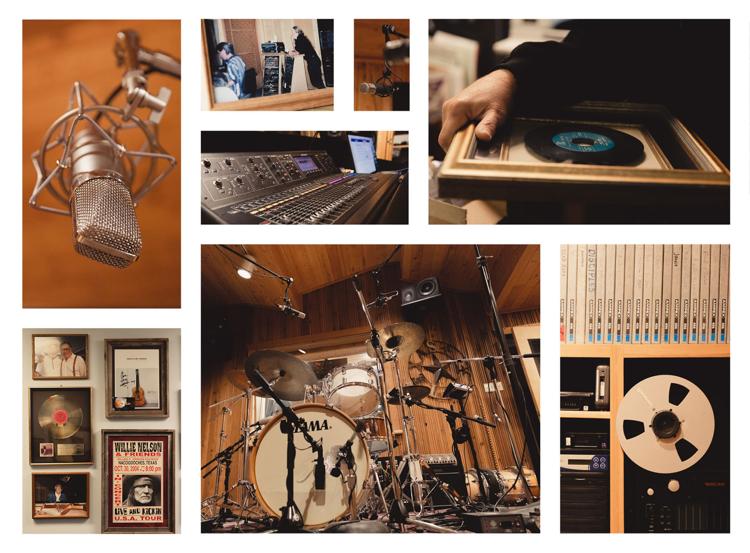 "I called all the companies, and they were excited I was doing it because they weren't making any money at the time," he said. "They said 'We need a good store in Nacogdoches,' so I got all my ducks in a row, but one of my companies said they wouldn't open me until I had a storefront."
That changed one day as he was driving along University Drive and literally saw a sign from above.
"I think the Lord told me this because I turned my head and right up here by The Mustard (Seed book store) sign was a big For Rent sign," he said. "I called the number, we could afford the rent, it felt like a good location, and we rented it." This was the original location for Encore, just a little ways down University Drive from where the store is today.
Woods partnered with Ottis Byers to see his dream through. He said in the same way that Buskirk was his mentor in music, Byers was his guide in all business-related matters.
"He was a heck of a businessman," Woods said. "He would love on everybody that he saw, and he never worried about the bottom line. He was always making sure people were happy first. I learned so much from him."
Several years later, Byers offered Woods the chance to buy him out. Byers told Woods he was impressed with what he'd done with the store, and he thought Woods should have the opportunity to be the sole owner.
In addition to building a devoted customer base over the last three decades, Woods has also put together a dedicated team of professionals to help him run the retail store and studio, and to provide music lessons. Steve Nelson and Jason Kelley are two long-time Encore employees who have seen the changes throughout the years and helped the business grow. They have had opportunities to leave and try out other jobs, but they always come back to Encore.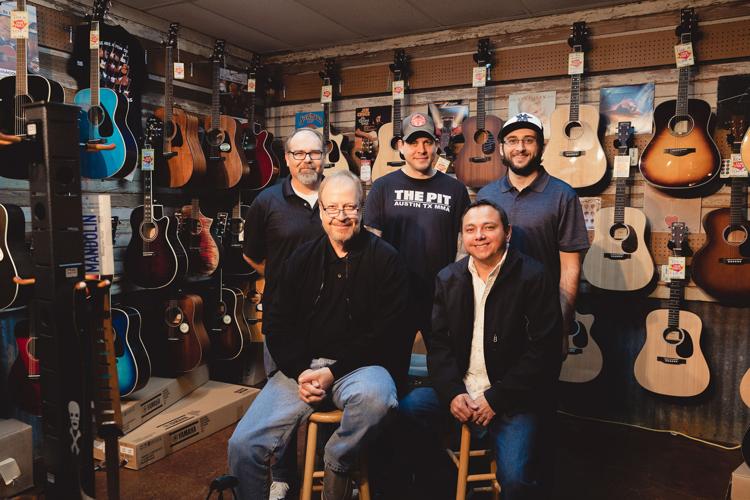 "Music is something that has always been a part of my life," Kelley said. "We're all like family, and it's kind of hard to leave a job where you're all like family."
Woods wouldn't have it any other way.
In addition to the retail store and recording studio, Encore also offers lessons for drums, voice, piano, and a wide variety of stringed instruments. For more information, call them at (936) 560-4444 or visit encoremc.com.