I've always been drawn to cemeteries. I don't find them scary or morbid, but oddly peaceful. The history and stories that each headstone represents as a tribute to the people resting below them is fascinating. The effort and mindful craftsmanship put into honoring these loved ones who have passed is powerful.
There are roughly 50,000 cemeteries in Texas, according to the Texas Historical Commission. I spent some time visiting a few of them in East Texas looking for compelling and interesting headstones. Some of these souls have stories that are still told, passed down through the years by family, friends and even strangers. Others are remembered only by their stone monuments — their names and dates fading with time — their anonymity stirring something in my soul that makes me want to know more.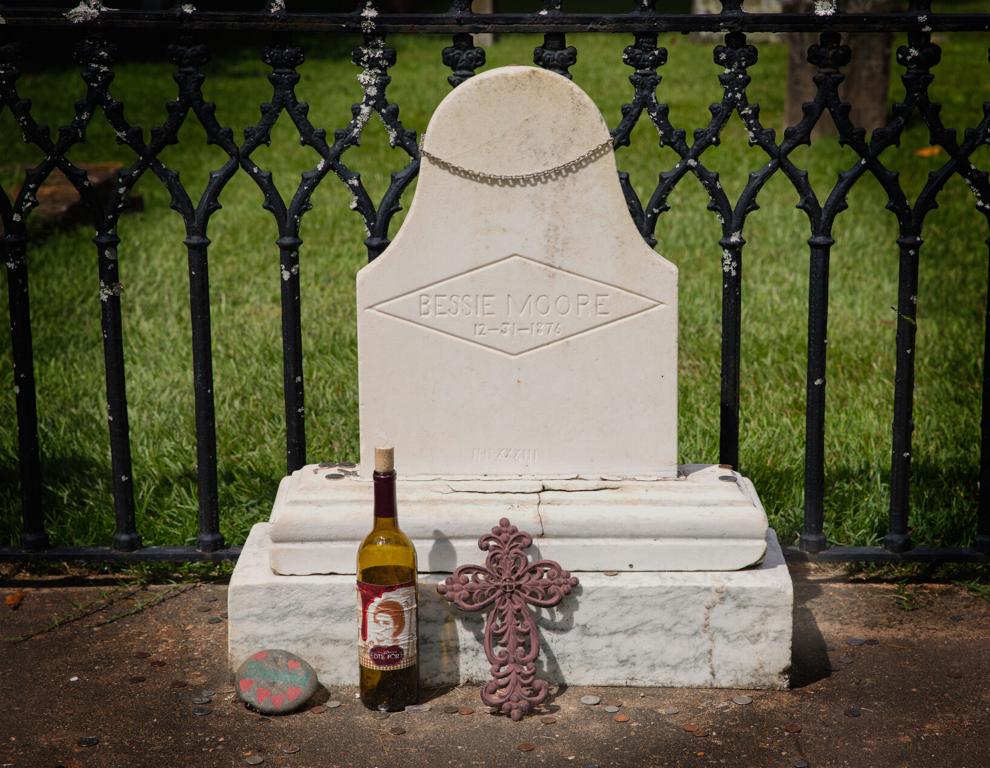 DIAMOND BESSIE
The grave of Diamond Bessie in Oakwood Cemetery in Jefferson, Texas. Legend has it she was shot in the head by Abraham Rothschild, a wealthy man who had picked her up in a brothel in Hot Springs, Arkansas. Before he was extradited to Texas for trial, he tried unsuccessfully to take his own life but only blinded himself in the right eye. He was found guilty of the murder, but the trial was deemed a mistrial. During the new trial he was found not guilty. It is said 10 years after the trial, a handsome elderly man, wearing a patch over his right eye, came to the cemetery asking to be shown the grave of Bessie Moore. He left roses, prayed and gave the caretaker money for the care of the grave. In the 1930s, a headstone mysteriously appeared on the grave where none had been before.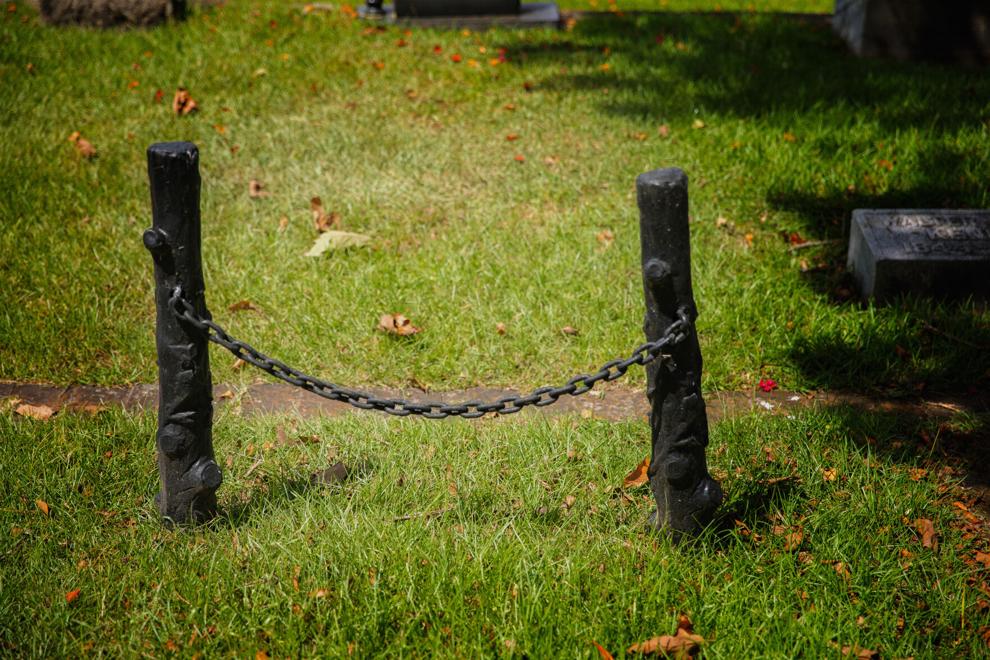 FRENEMIES FOREVER
This grave at Oakwood Cemetery is the burial site of frenemies Jesse Robinson and Bill Rose. Both were known criminals and drunkards. Both had done time for murder and were often seen running around town together. On April 4, 1871, Robinson ran into Rose and offered to buy him a drink. Rose told Robinson he was giving up whiskey. This offended Robinson so much that he threatened to kill him. Shaken by this threat, Rose went home and grabbed a gun before returning to his blacksmith shop. A short time later, Robinson dropped by, brandishing a six-shooter. Rose saw this and quickly fired a single shot at Robinson then ran toward the back door. Robinson returned fire, striking Rose in the leg before unloading the remaining shots at close range, killing him. Robinson staggered out of the shop and into the street, where he discovered a bullet wound in his chest. Coughing up blood, a passerby allegedly heard him say "That rascal has killed me," then dying shortly after. They buried side by side in a grave with no names, just two posts chained together. According to local legend, their coffins are chained together, too.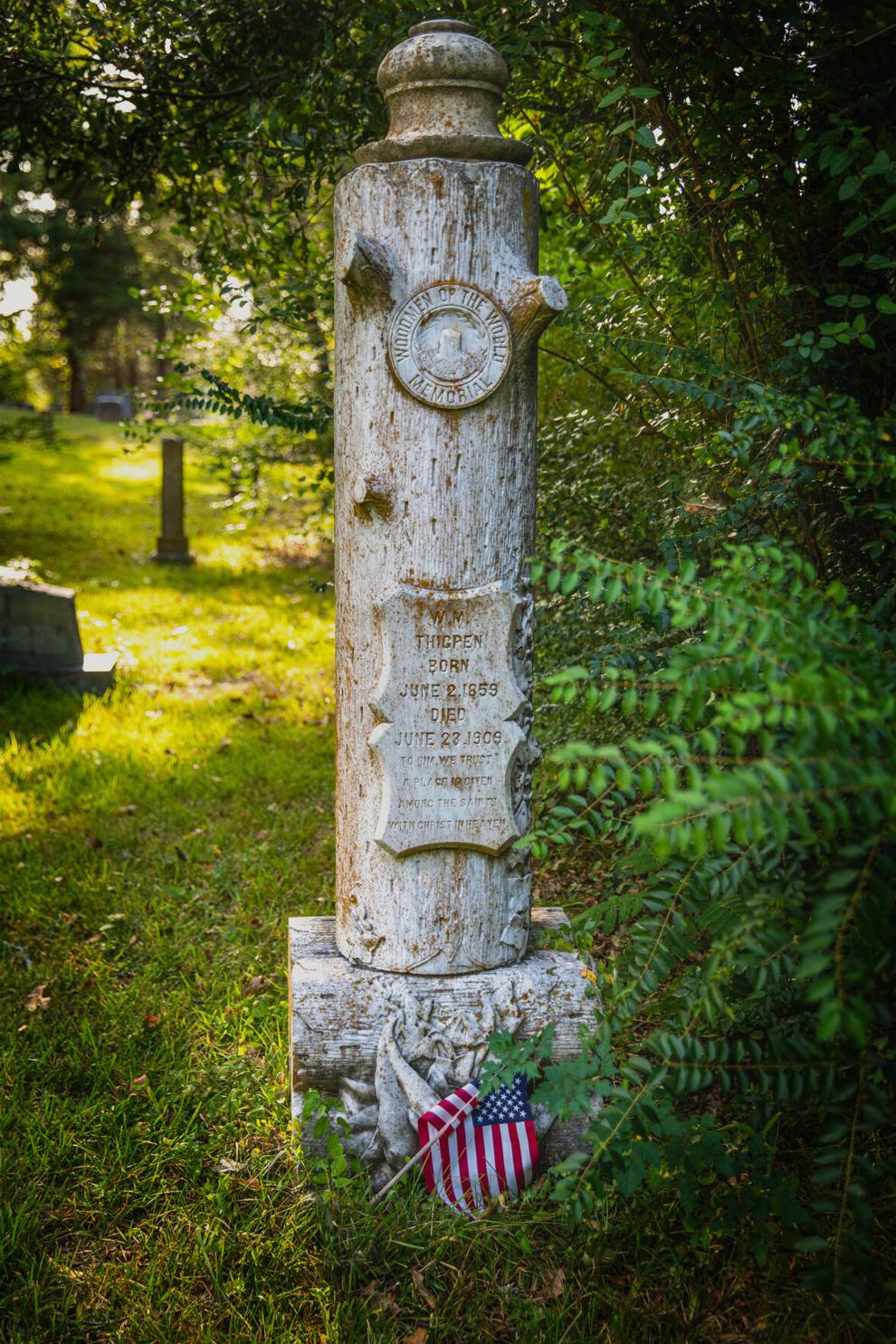 DEAD WOOD
When I was looking at headstones to photograph, I kept running across headstones resembling logs. Lots of them. They would all have Woodmen of America on them. This was new to me, so I decided to do a little research. It is a fraternal benefit society founded by Joseph Cullen Root in the 1890s to provide affordable life insurance. Members were connected by their membership and also their desire to better their lives, their families' lives and their communities. From 1890 until 1900, the policy included a headstone. With rising costs, the organization would charge a $100 rider for the headstone. This went on from 1900-1920, until production costs were just too much and the production was discontinued. The organization provided more than 45,000 grave markers nationally.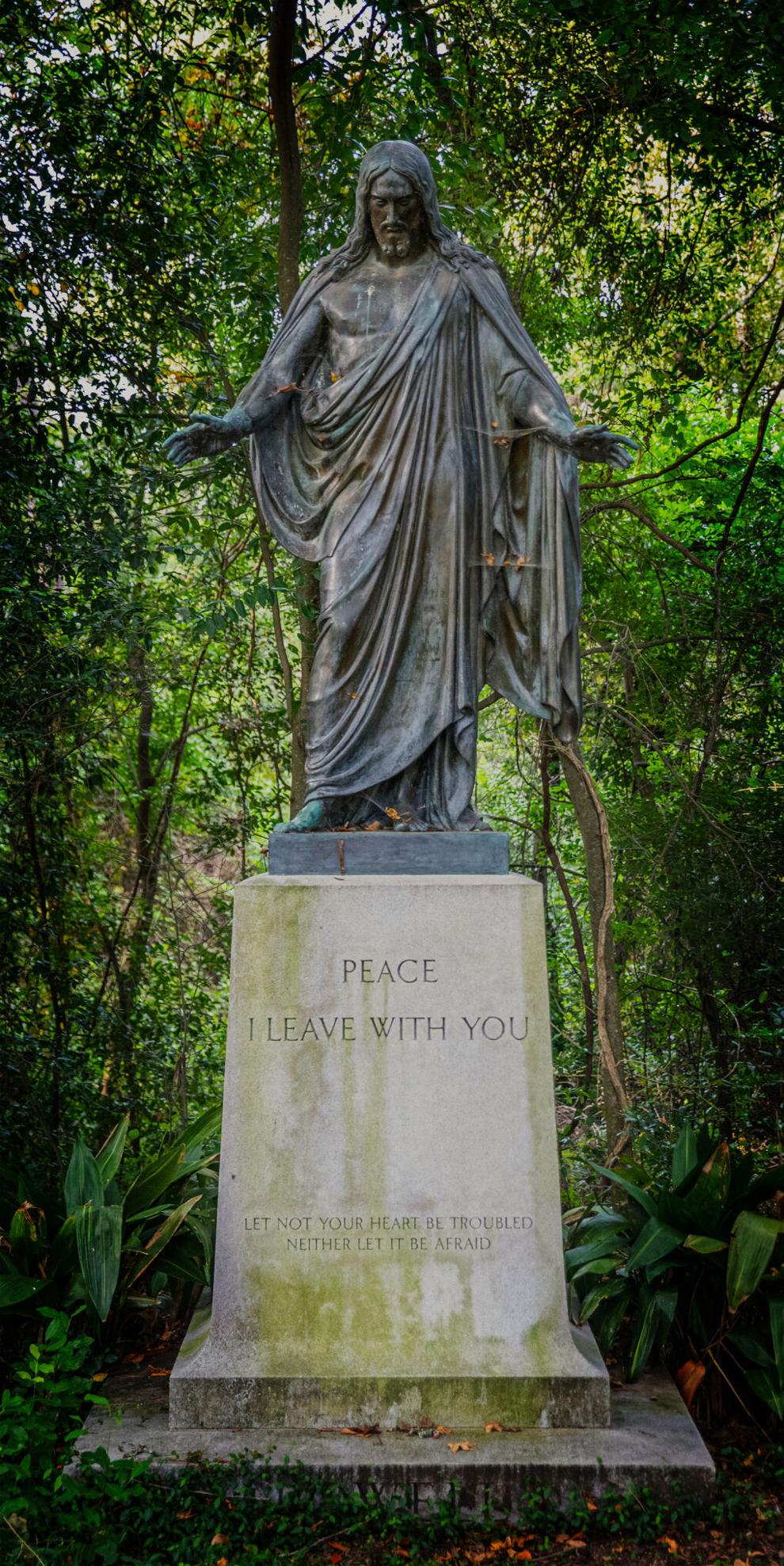 LOCAL LEGEND
Located at Oakwood Cemetery in Huntsville is a grove of trees that invites you down a path. At the end of the path stands a bronze statue of Jesus marking the grave of Rawley Rather Powell, who died in 1925. The life-size statue was commissioned by Powell's parents, Judge Benjamin Powell and his wife, Marian Lee Rather. According to legend, the bronze statue is said to have soon turned deep black right after installation. No amount of cleaning could restore the statue. Locals also claim it occasionally cries, or the palms change direction.