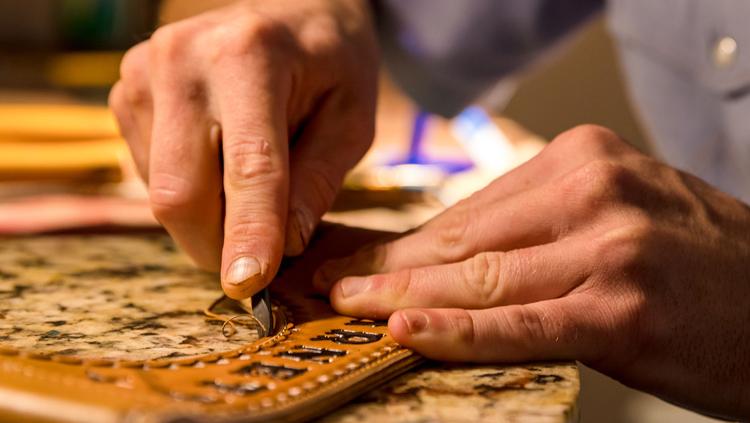 Cade Miller is the founder of C4M Leather Works. He creates handmade purses, belts, wallets, diaper bags and more from his leather working shop in his home in Nacogdoches.
"I grew up on a ranch, and we always made our own reins for the horses or when something would break, we'd just fix it ourselves."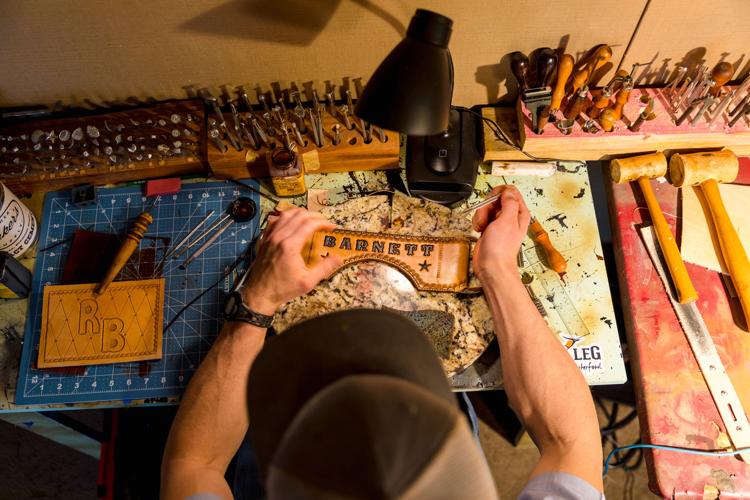 He said he never had video games, so he had to find something to fill his time. It started with drawing.
"I've been trying to draw horses since I was probably 8 or 9," he said. "I would try to draw a bucking bull or something."
One day he decided to make himself a nightcase like his dad had.
"Since then, I've been tinkering with it, and it's gone from punching holes with a screwdriver to I have a sewing machine now," he said. "It went from making my wife a purse to now I've got orders like crazy."
He said it feels like every day he has more and more customers, and he hopes it will continue to the point where he could make this his full-time job.
"I would like to have a full on, five-day a week shop one day," he said.
Over time, Miller said his designs have grown in complexity and quality.
"It's changes from just plain Jane whatever you could find boot leather, something very simple, to hand toiling, carving and more," he said.
Miller said there is a lot of trial and error with leatherwork.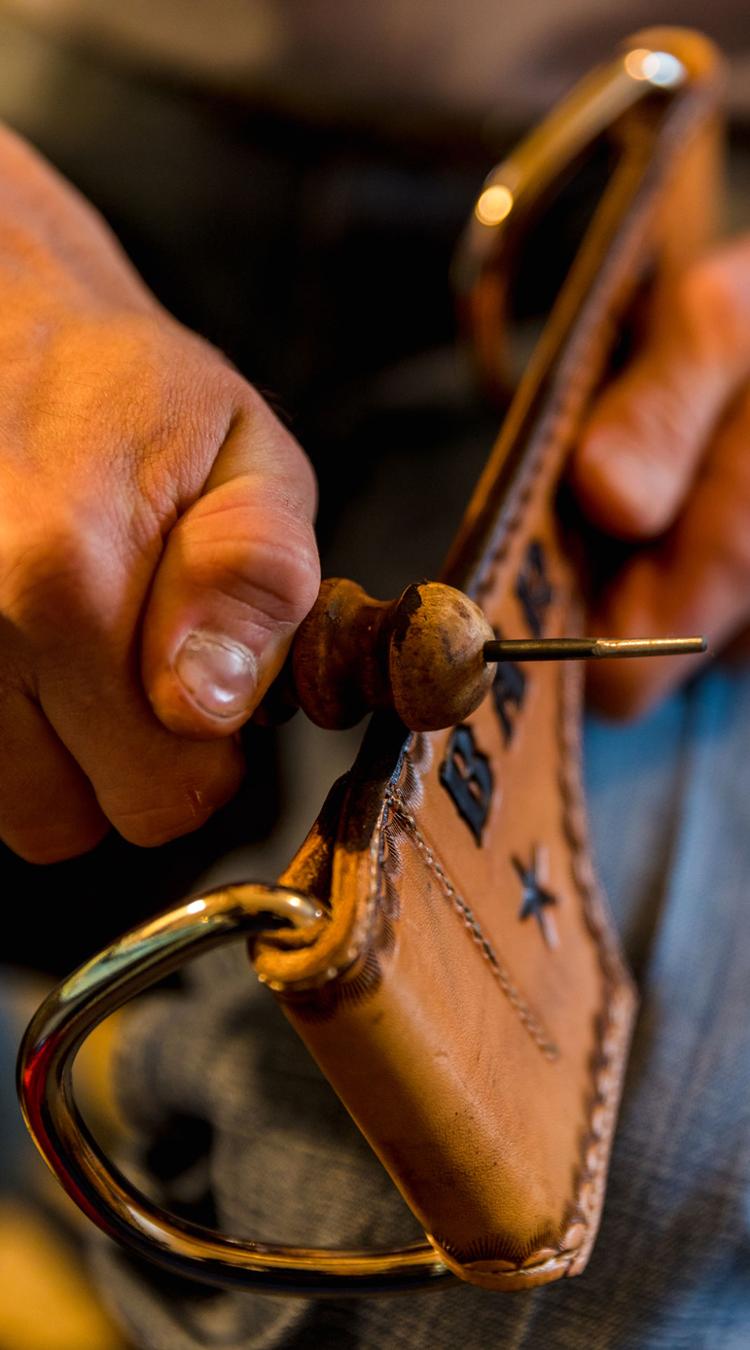 "You can have one piece that's just immaculate and beautiful, but that one step will mess up the whole piece if it cuts it wrong or you sew it wrong," he said. "The smallest mess up will end the whole project, and you've got to start all over."
Miller has studied different methods over time to accomplish his designs. One of these is toiling, which helps him create specific designs in the leather. He said there are two types of toiling: stamp toiling and hand toiling. Stamp toiling is similar to how it sounds — one stamp per design. Hand toiling involves several more steps and more time, but it gives the artist more freedom.
One of the things Miller said took a lot of practice and had a high learning curve was creating, hand carving and painting natural flower and leaf designs.
"It takes a lot to learn how to draw flowers like that and make it flow," he said.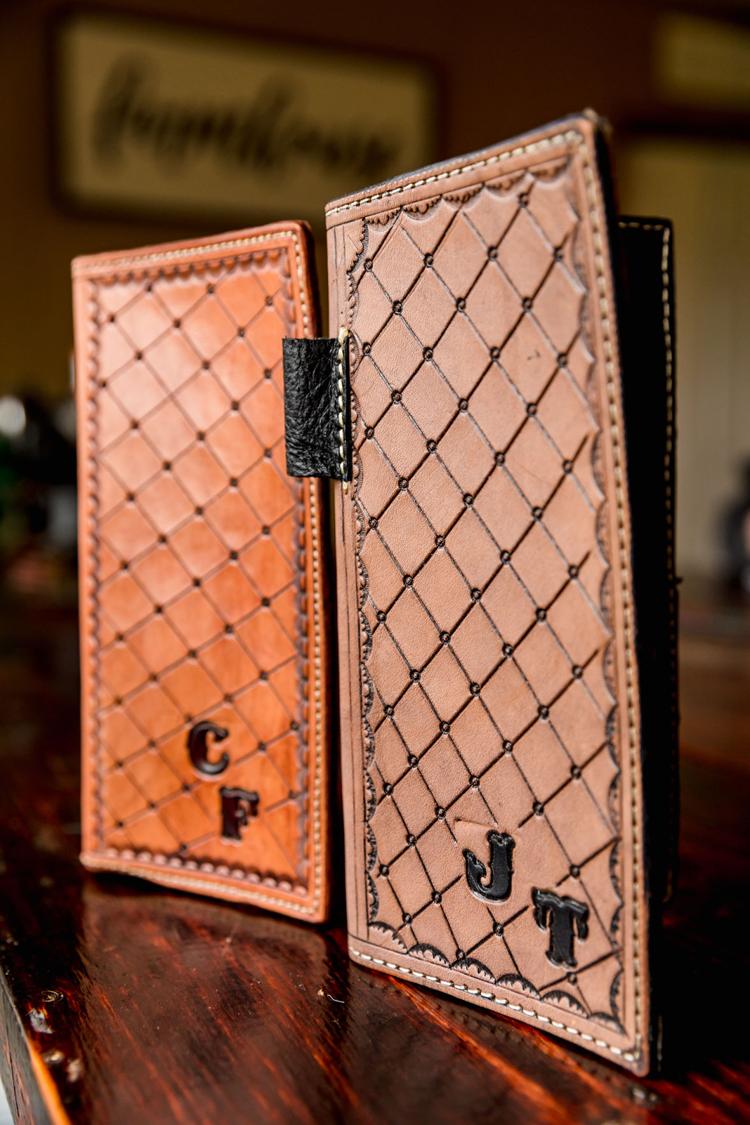 In the future Miller would like to branch out to boots and saddles and buy a specialty sewing machine. He hopes to begin to sell his products at rodeos and festivals, too.
"We took my son up to the Bull Bash for the first time, and we said we should look into doing a booth at the rodeos this year," he said.
Miller's business is named after his family — himself, Cade, his wife, Chelsey, his son, Charter, and his soon-to-be son or daughter.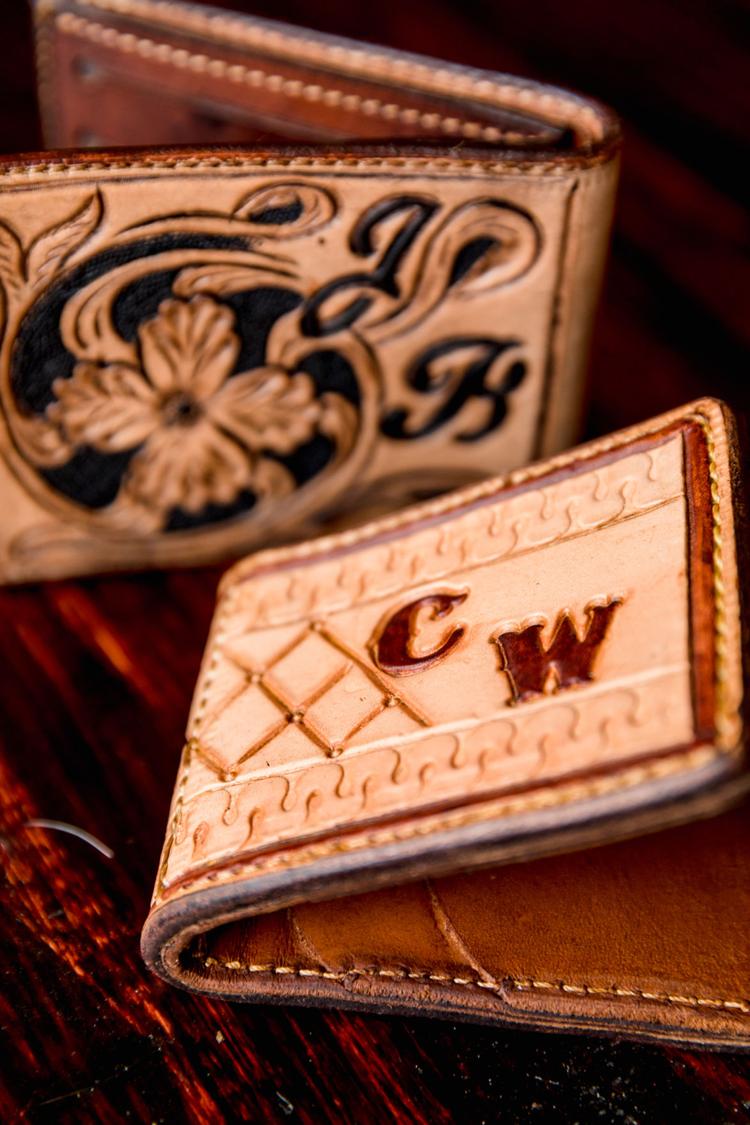 Despite the effort and tough learning curves, Miller said the final outcome makes it all worth it.
"It's pretty much like taking a canvas and painting on it," he said. "But there's a lot more that goes into it."
He also said he enjoys how long his creations will last.
"These aren't just manufactured belts or purses that are just thrown together in a factory," he said. "They're all hand done."
Miller's designs can be ordered through his Facebook page C4M Leather Works.