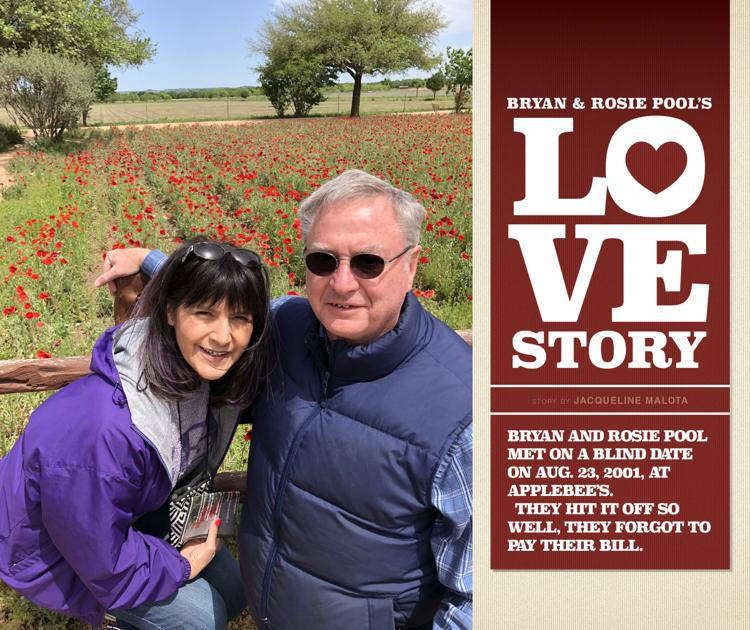 Bryan and Rosie Pool met on a blind date on Aug. 23, 2001, at Applebee's.
They hit it off so well, they forgot to pay their bill.
Luckily, there was no issue when he returned to pay after realizing the mistake.
"The next day, I left a voicemail on Rosie's answering machine telling her that we had walked away without paying, and that I was so starstruck and dazed, I just didn't even think about it," Bryan said.
"I almost chickened out," Rosie recalled. "When the girls at work asked me how it went the next morning, I said, 'Well, let's see, he's Catholic, and he's a Cowboys fan — what else could a girl ask for?'"
The couple agrees that it was love at first sight.
"I knew pretty quick, because he's a godly man, which I found out that night that we met," Rosie said. "But I had a good feeling from day one."
"I was in love with Rosie before I met her because I knew what I was looking for," Bryan said. "And like they say … when you know it, it's right, and when it's right, you know it."
After rescheduling three times to ensure Rosie's favorite priest from Corpus Christi would be their celebrant, the two married on Friday, June 13, 2003, a day that was already dear to Rosie's heart.
"June the 13th is the feast day of St. Anthony, and St. Anthony is my favorite saint; he's my bud," Rosie laughed.
The Pools place great importance on nourishing their 16-year marriage, and though they met later in life, Bryan said, "It's quality over quantity. We did not have enough life left on earth to have a bad marriage."
Each year, they celebrate "monthaversaries." They plan a weekend trip every Friday the 13th and also attend faith-based marriage enrichment retreats.
The couple renews their vows regularly — already having done so about 25 times.
"It took 47 years for me to say it the first time, but within the next five years, I probably said it another 20 times," Bryan said.
"I told him when we renew our vows at our 50th anniversary, they're going to be wheeling us up to the altar with our oxygen tanks and stuff. But we'll be there, hopefully. God willing," Rosie said.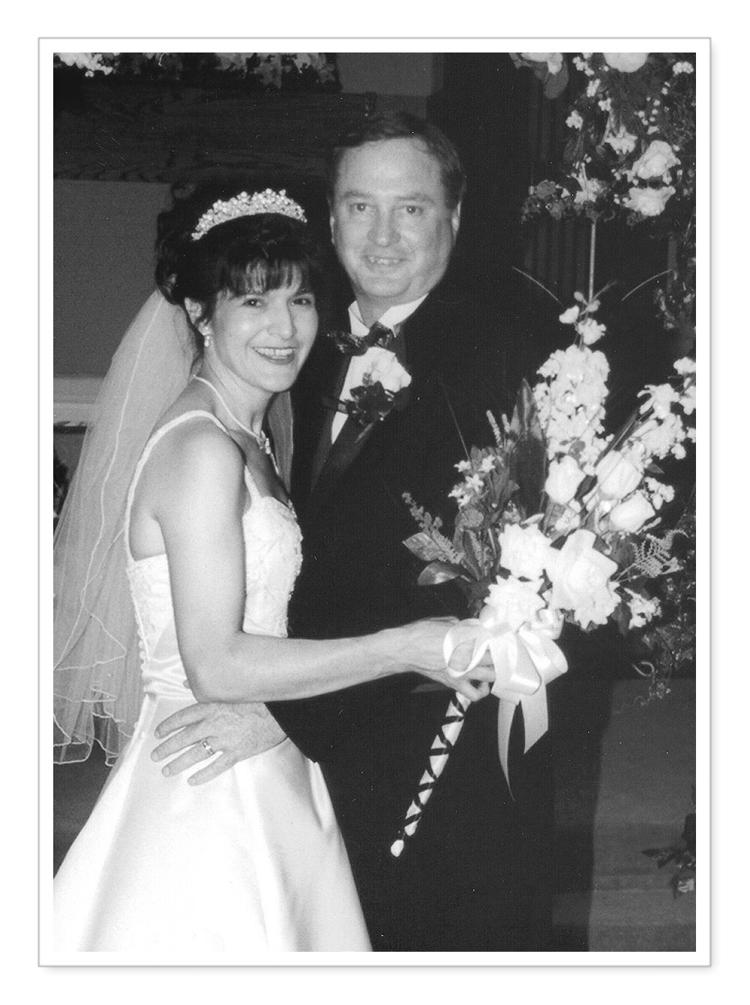 They've also learned a few new things from each other along the way.
Rosie was picky about the foods she ate before meeting Bryan, but he has helped her create better eating habits. When they met, he told her the food on a plate should be colorful.
"… And (she) says, 'I agree, colorful. Chocolate, vanilla and strawberry," Bryan laughed.
On the other hand, "Bryan tends to miss the dirty clothes hamper. I got him one that's wide open; now it's a joke, and I'm like, 'Well, you're getting closer.' Sometimes he actually makes it," Rosie said.
The Pools' highest priority, though, is living their lives and their marriage for the Lord.
"God is the main part of our marriage. Every day before we part, we bless each other, we pray together, and we don't take anything for granted. You honor the Lord with your marriage, and He rewards you so much," Rosie said.
When asked what their favorite thing about their spouse is, they answered in unison, "His/her godliness."
"I married her to use her coattails so she could help me get to heaven," Bryan said.
"And that's our goal," Rosie added, "to help each other get to heaven."