"Take a moment to focus on your breath."
Seated on her mat, Amy Sanford calls the class to order. Her students are an eclectic bunch — a mixture of men and women, young and old.
"Take your time. Don't rush."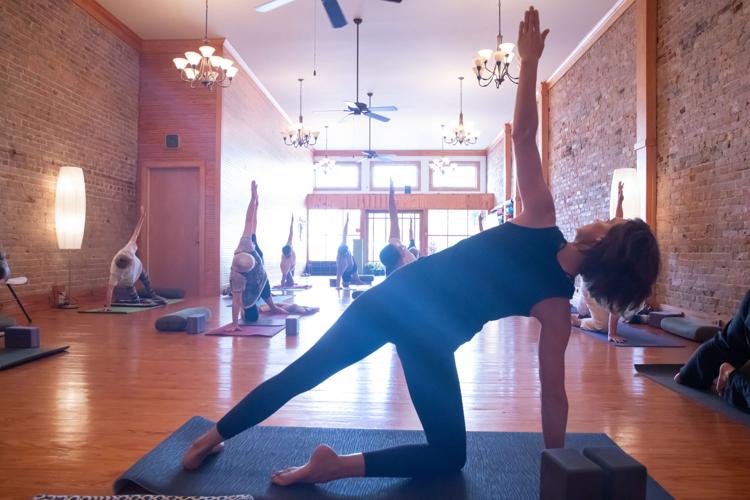 The soft, tranquil sounds of a traditional Indian melody float through the room, reverberating off polished hardwood floors and ceilings and synchronizing with the heavy inhalations and exhalations of the group as they move through the routine. If each participant wasn't intently focused on holding each posture or noticing how their breath moved in and out, they might just as easily drift off to sleep in such a calming atmosphere.
"Breathe steady."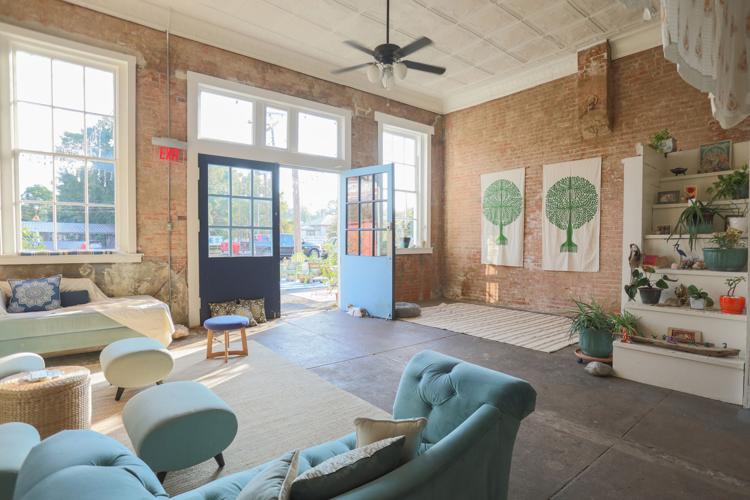 With a kind voice and soothing presence, Sanford begins to move about the large studio, adjusting positions here and giving a word of encouragement there.
"The only way we learn about balance is by falling out of balance. It's how you react that makes it interesting."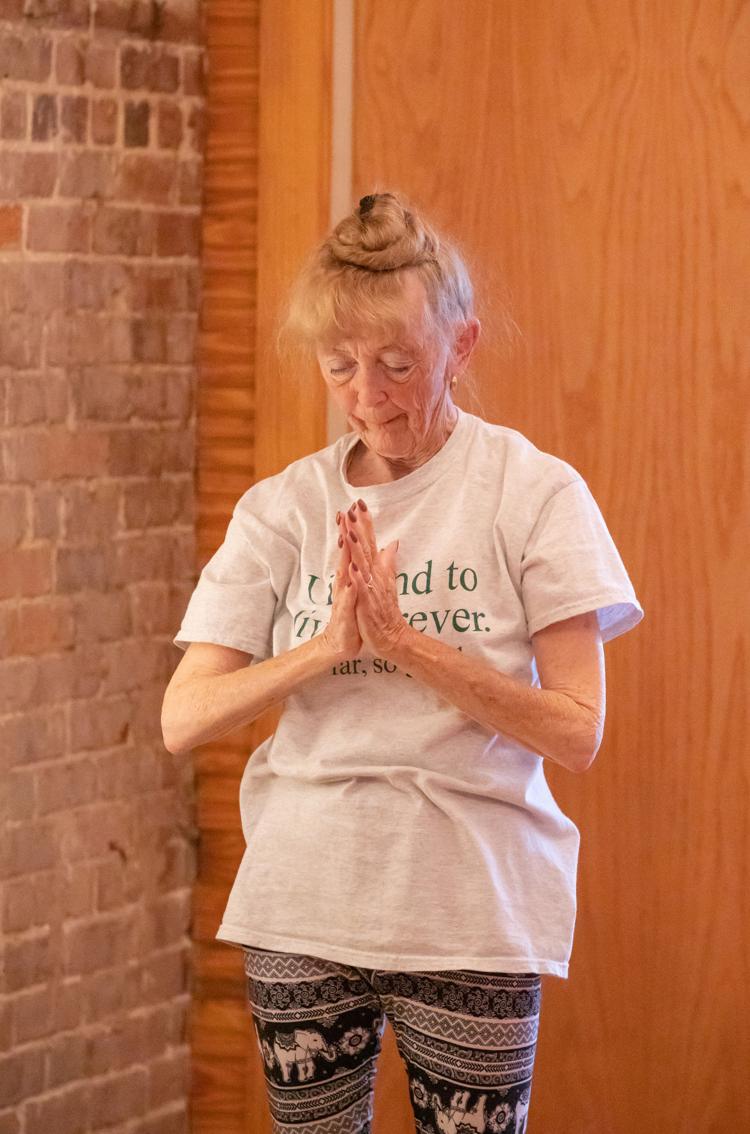 It's 9 o'clock on a Tuesday morning in the Morning Glory Yoga studio, one of two beautiful spaces in historic downtown Nacogdoches owned by Sanford. She's been hard at work since 5 a.m., completing her own yoga practice, while also guiding others in one-on-one sessions. Her day has just begun. Her schedule is full, but so is her heart.
"It's unreal to think about. I never imagined myself being here," Sanford said. "To get to work with people on this type of level every day and to get to witness the benefits of this practice every day, for me, is very fulfilling."
Sanford began practicing yoga in 2002, a year before she graduated from Stephen F. Austin State University with a degree in biology.
"It started unknowingly at that time, but it really started to sculpt my life. I really started to realize how beneficial it was in the small places in my life," Sanford said. "I started to take it a little more seriously."
She also was working as a manager for Morning Glory Natural Foods. As the practice of yoga began to transform her life, she approached her boss about possibly opening a yoga studio in Nacogdoches. A fellow co-worker had the same idea, and together they created Morning Glory Yoga. Sanford received her teaching certification from the Living Yoga program in Austin in 2004, and in 2007, she became the sole owner of the enterprise.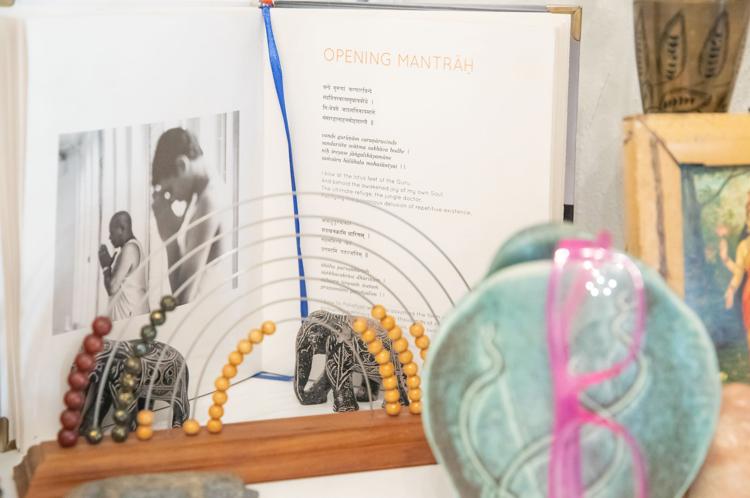 Currently the studios, at 207 E. Main St. and 409 E. Main St., offer more than 20 classes a week at a variety of times. Four instructors teach numerous forms of yoga, including beginner's classes, gentle yoga, restorative yoga and ashtanga yoga, which is a style that synchronizes the breath with a progressive series of postures. They also offer a free class on Friday evenings that is open to the community.
"Gentle yoga tends to, in this community, attract an older population — 50 and older — but it's good for everybody," Sanford said. "Restorative yoga is good for the nervous system with participants holding poses for 10 minutes or so at a time. The teacher guides the class through relaxation and visualization. It's very luxurious."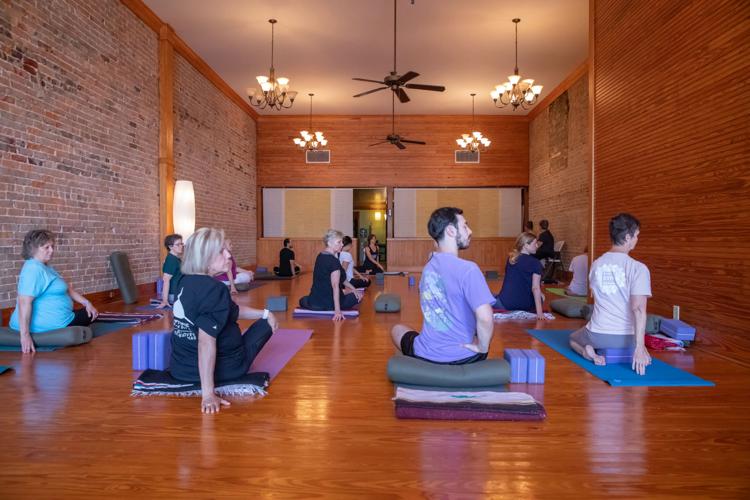 Betty Yuracko, 74, of Nacogdoches, has been practicing yoga for eight or nine years.
"I come about three times a week. Since I'm in my 70s now, I do more of the gentle and restorative yoga," Yuracko said. "I used to do the other classes, but as I've gotten older, I've decided these are easier on my joints, and you still get a full workout."
Sanford agreed there is a place for everyone at Morning Glory Yoga.
"It's transformative for anybody and everybody. Anyone can do it. It's a low-impact practice, and all the postures are modifiable at every stage of life," Sanford said. "For instance, myself. My practice now in my early 40s doesn't look the same as it did when I was in my 20s. Your body changes, and the postures change along with you. Yoga meets the individual where they are at."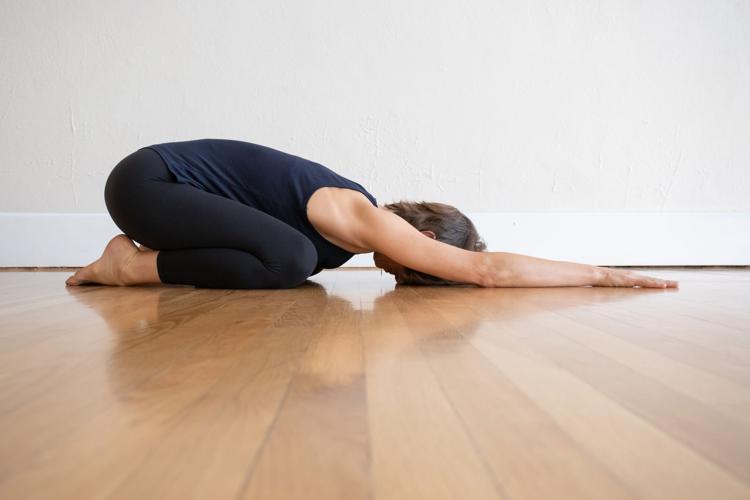 Studies and experience have shown that a habitual practice provides numerous benefits — both emotionally and physically.
"When you practice, you start to notice your behaviors. You start to notice what you're eating. Physically, obviously, you start to notice how you are feeling, your well-being. Also the way you interact with other people: you start to become a little bit less reactive because you're able to stop and take a breath," Sanford said. "You're going to gain strength, flexibility and mobility. Your joint health is going to improve, along with coordination, mental clarity and posture. It's super great for your nervous and circulatory system, as well as your heart. On a physical level, it's awesome."
Sanford said the first step toward an overall healthier lifestyle through a beneficial yoga practice is to simply show up.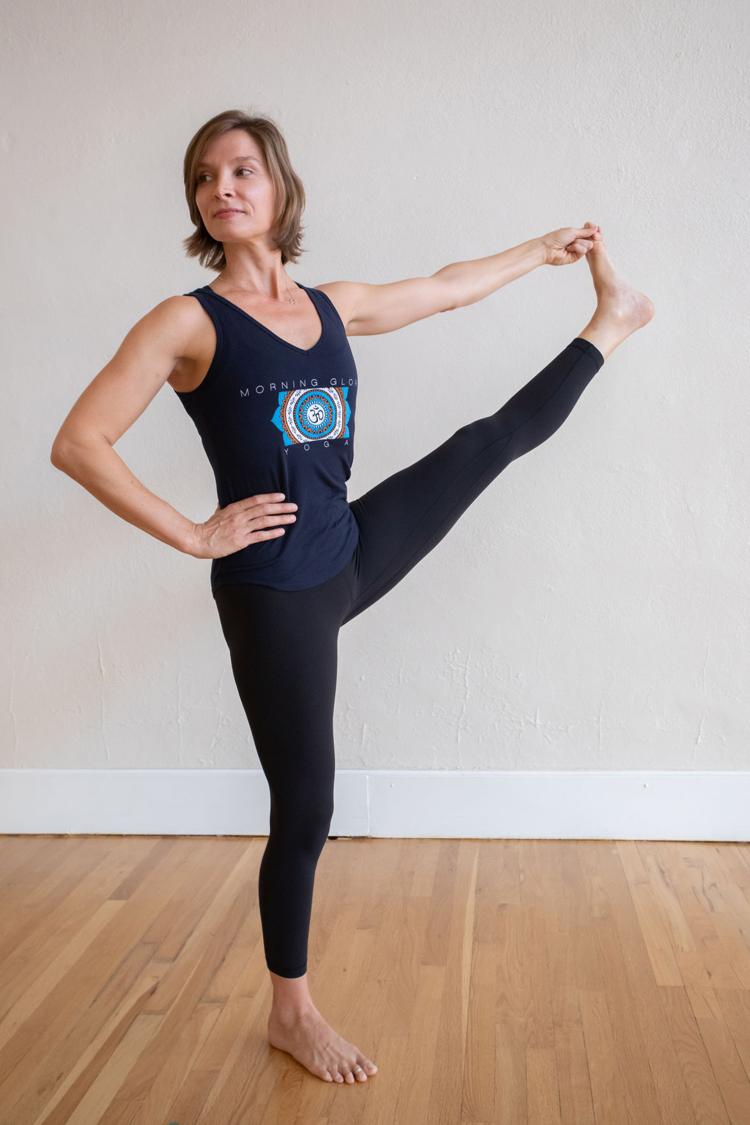 "That's the hardest part — just getting your foot in the door. Once you walk in you think, 'What have I been waiting for?' We have all these apprehensions that keep us out of doing something. So just get yourself here."
*All postures can be modified to suit any level of practice
How to start
• Show up. Find a class during a time that works for you and make the commitment to attend regularly.
• Wear comfortable clothes — whatever that means to you. "Wear something you can move and breathe in," Sanford said.
• Come on an empty stomach.
• Bring a mat, if you have it. "But if you don't, we have mats that you can borrow."