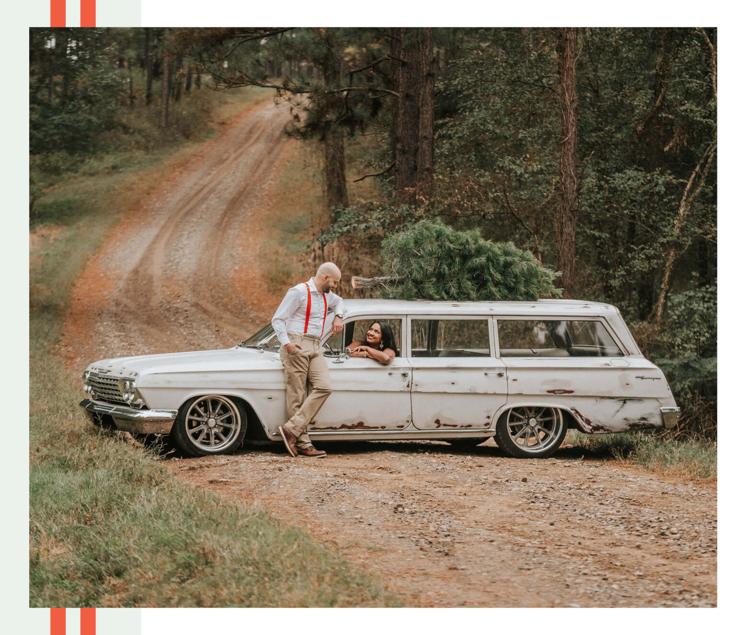 Victoria Jadoobirsingh and Cody Cheavens know that sometimes, even when you aren't searching for it, love finds a way to bring you together and set you on a path worth taking.
Victoria grew up in Trinidad and moved with her parents to Dallas when she was 13.
In 2006, Cody, who grew up in Lufkin, moved to Louisville, back to Lufkin and then to Austin. After enjoying his time in Austin, he always told himself he would never move back.
However, after his grandmother passed away, his parents gave him the opportunity to live in their home while they moved to his grandmother's house.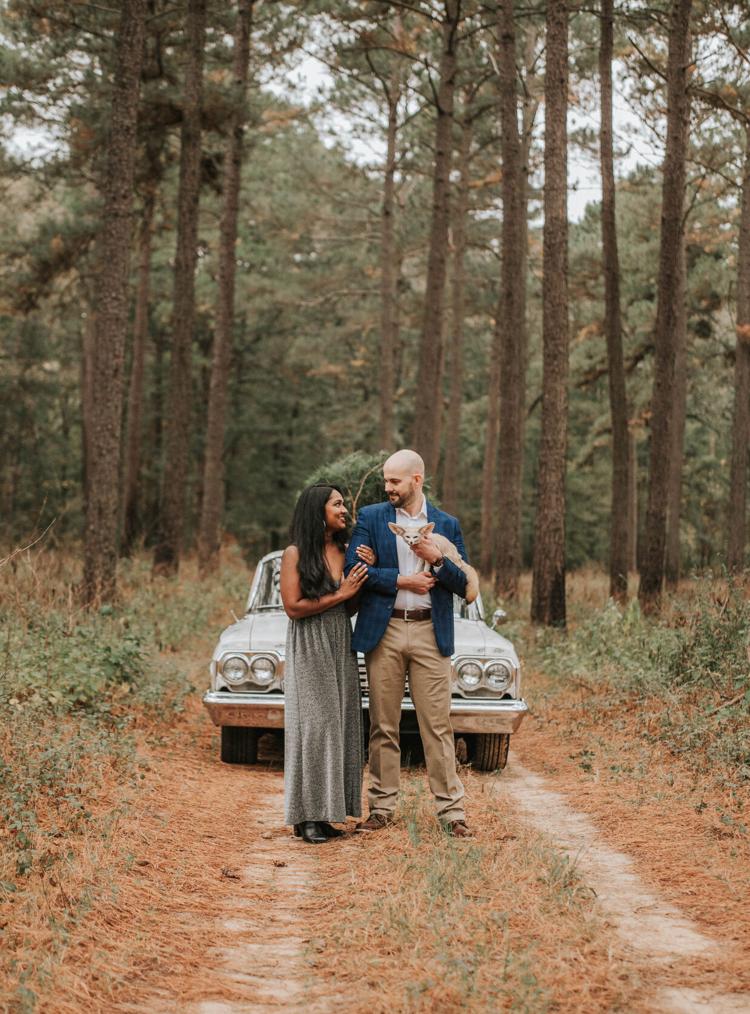 "I wasn't going to think about it," Cody said. "I'm not moving back to Lufkin. That's crazy talk. About two months went by and I started feeling pulled back to this direction. I decided to follow the feeling, listen to that voice — something I never really did before."
He took a job at Restoration Wine Bar, now known as Restoration Bistro, while working on his graphic design degree. Then he got the opportunity to work at Real Graphics.
During this same time, Victoria received a job opportunity to manage the Eye Mart store in Lufkin.
"When I first moved here, my mission was to go back to Dallas," Victoria said. "I didn't want to make friends, I didn't want to date anyone."
Victoria worked a lot, so on her day off she would treat herself to a meal at Restoration, and she began a friendship with the general manager, Trey Jansing.
"Trey would pick on me and ask, are you single? I would say yes, but I don't want to date anyone," Victoria said. "He's like, oh my gosh, I have the perfect person for you."
After many weeks of denying and deflecting, Victoria finally agreed to meet this mystery man Trey thought was perfect for her and allow him to set up a date.
Meanwhile, after a rough day, Cody decided to pop by the wine bar to grab a quick drink and dinner before heading home. Trey came up to him to say hello, while continually glancing over his shoulder at Victoria. At that moment, Cody realized this was the girl Trey had been telling him about.
They met on a Wednesday and had their first date that weekend.
"We bonded over food, and we learned about each other," Victoria said. "It was crazy because I grew up in the Caribbean and he grew up in Lufkin. Yes, it's two different countries, but our values are the same."
They talked until the restaurant closed and things kept moving from there.
"The second or third date was when I realized there was something special, something different," Cody said. "It was shortly after that, that I thought, I'm going to marry this woman."
They said it felt too good to be true, but it was. When they met each other's parents, they were happy to learn that they mixed well, Victoria's father even giving Cody a bottle of prized Trinidad pepper sauce.
When their parents were introduced, they knew it was going to work out.
"Our parents love hanging with each other," Cody said. "The first time they met, they carried the conversation. We didn't have to prompt anything. They just went."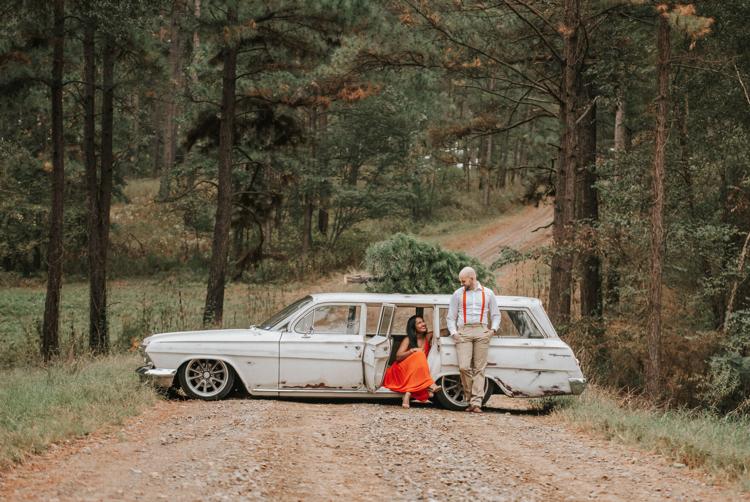 Even Victoria's closest group of best friends from Dallas were eventually won over. She said they were all skeptical at first, saying she just met Cody, but once they met him, they said, "You're going to marry him."
"Everything was in the right place at the right time, and it was a blessing," Victoria said.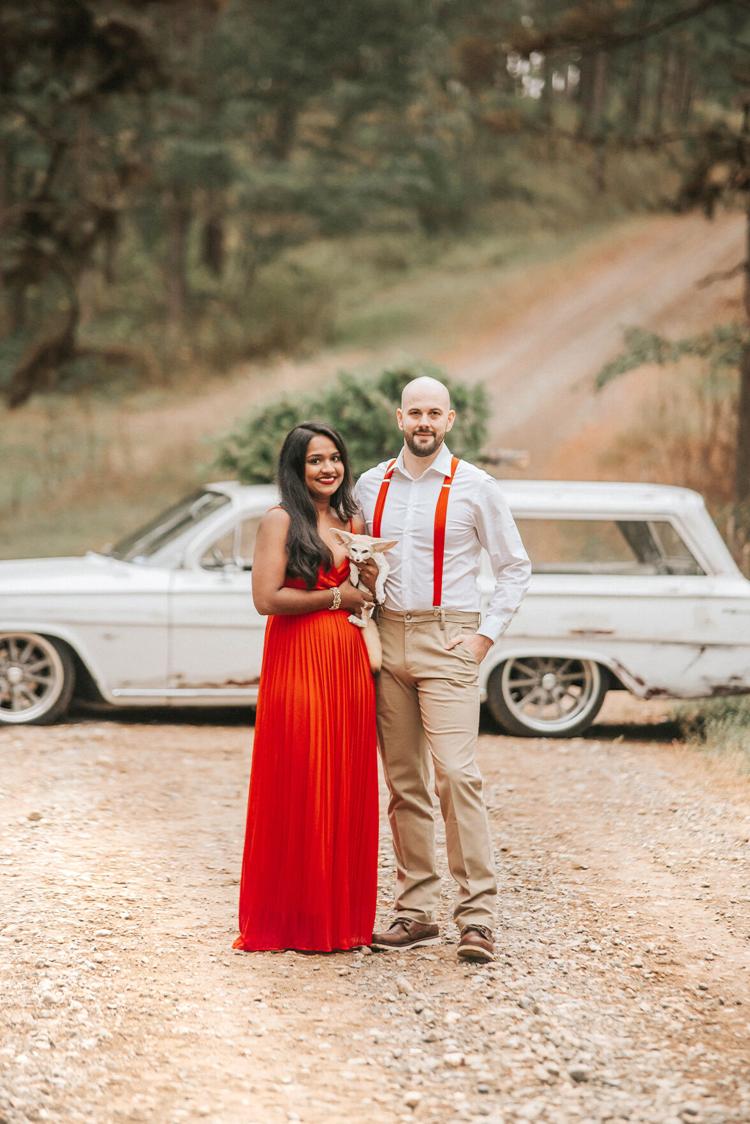 As time went on, they reflected on their relationship and realized how much seemed to be orchestrated by a higher power. When Victoria first came to Lufkin, she was checking out the store to make sure it was a good fit for her. She had scouted out restaurants to try and picked Restoration because it looked unique.
"I remember walking in and it was weird having dinner by myself in a town I didn't know. I remember seeing Cody because his head was bald and shiny, and I was like, oh, but he's cute. So this town has cute boys," Victoria said.
"It's so weird the way things fell together and lined up," Cody said.
"We can't even make this up," Victoria said. "Two different places, two different countries, and we come together in Lufkin."
The pandemic put a hitch in Cody's proposal plans, but with some careful planning — despite Victoria's sleuthing skills — the couple sat on the front porch with some drinks and snacks watching the sunset, they prayed together, and Cody popped the question.
Unbeknownst to Cody, Victoria's dad had texted her that they should pray about the future of their relationship. She asked him if he had spoken to her father, and he said no.
"It was just perfect," Victoria said.
The wedding is set for May 1, 2021, and the couple is preparing to merge their lives together. While they come from different backgrounds, much of their lives are very similar. As individuals, they are similar. They both do a happy dance when they eat, they both love their families and they both enjoy traveling.
As families, they put a big emphasis on being together during the holidays, they cook together, they play together, they joke together.
"It's really been awesome that we can all spend time together," Victoria said. "It's just so natural."
"What's the family doing? We're all getting together," Cody said.
The only difference is the type of food. And the joy of merging cultures is they can merge their food as well. Victoria described a cookout when her uncle made Trinidad-style burgers with spicy seasoning, Cody's aunts made a lineup of desserts and her dad made peanut punch.
"It was so cool to see the two cultures meshing," Victoria said. "It was perfect. The biggest thing is we appreciate both families, and we appreciate each other's culture. Whenever we're together, it's normal. It's just like family."