"You have all these huge Hollywood actors you look up to and aspire to be, but even on their best day, it's not as real as what you're seeing in some of these people," videographer Blake Pollino said.
Pollino has been doing video since high school. He said he's always had an affinity for technology, but his love for videography began when his school asked him to make a video for an assembly after 9/11 happened.
"It was really emotional and touching, and people were really moved by it," he said. "So that was really enticing for me."
He then did some commercials and videos for churches but never really thought of it as a career. But in the fall of 2017, a friend approached him and asked him to video his proposal to his girlfriend.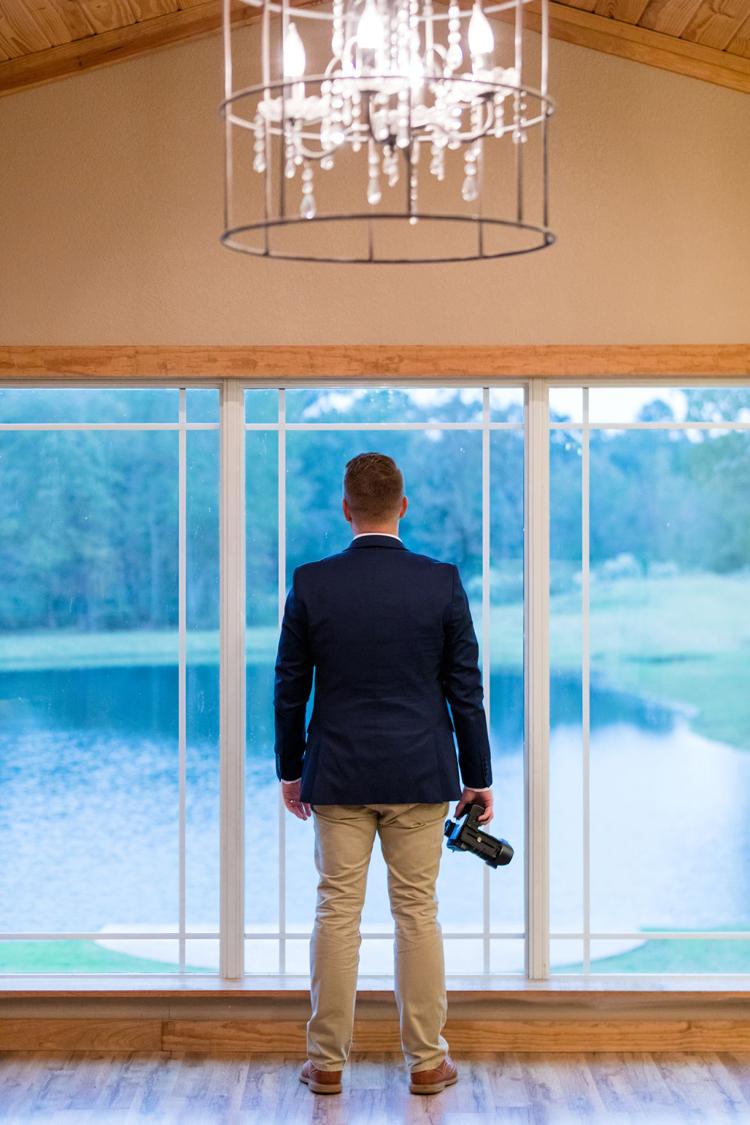 "I was like, dude, I've never done anything like this, and he was like, just do it; it'll be fine," Pollino said. "So he sets up this elaborate engagement in downtown Lufkin, rents out the sign on the Pines Theater and gets her downtown as a surprise."
Using his wife's DSLR camera, he shot the engagement.
"I'm still pretty proud of it," he said. "We posted it on Facebook, and it didn't go viral or anything, but a lot of people saw it. Then people started asking if we could do weddings."
He shot his friend's wedding first, and he said he was instantly hooked.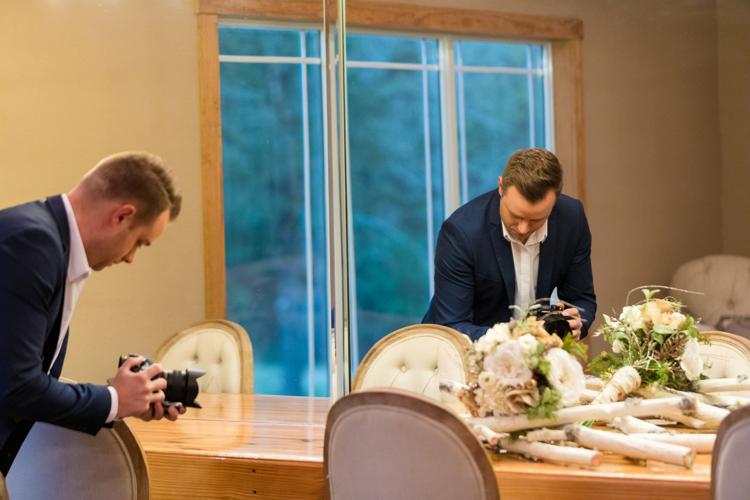 "It was so much about the emotion, especially with the engagement," he said. "She had no idea I was going to be there. I'm hiding behind the stop sign on a bench with a camera, and I've got GoPros hidden all down the street where they're going to walk. When I was editing that engagement, it was all really, really, real raw emotion from people."
This was the beginning of Blake Pollino films.
He made a Facebook page and a website and posted the footage from his friend's engagement and wedding. Then he made a flashback, montage video of the two talking about their engagement. He interviewed them separately and asked them about the experience.
"It's still to this day, now we're shooting weddings constantly, this weekend will be our ninth in a row, and it's still our most viewed wedding that we've ever done," he said. "People really gravitate toward that."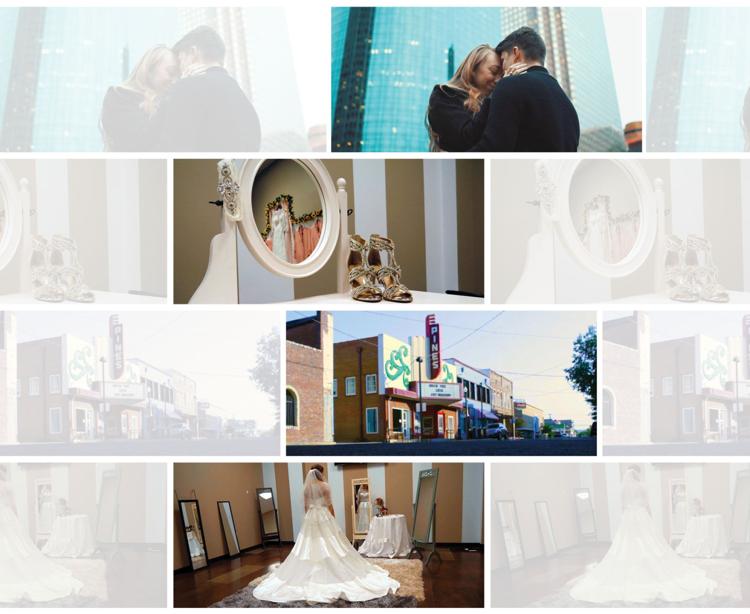 That emotion and reality is what drew him in and has kept him in, Pollino said. His style is pulling out the love story.
"It's not so much putting the camera on a tripod in the back of a venue or a church or whatever and just letting it roll and then editing out the spot where Grandma walks in front of the camera and calling it a day," he said. "We really try to make these mini-movies about these couples where we're sitting down and interviewing them where they're writing love letters, and we're just crafting these five- or six-minute stories."
At this time last year, Pollino had never shot a wedding, and this year he has already shot more than 20. While Pollino never thought of himself as a particularly creative person, he's always had that creative part of himself inside somewhere, and the business mind that he garnered during his stint as a real estate agent has helped him in the long run.
One misconception about videographers that Pollino said many people have is that most of the work is done the day of the wedding when, in fact, the real work begins after.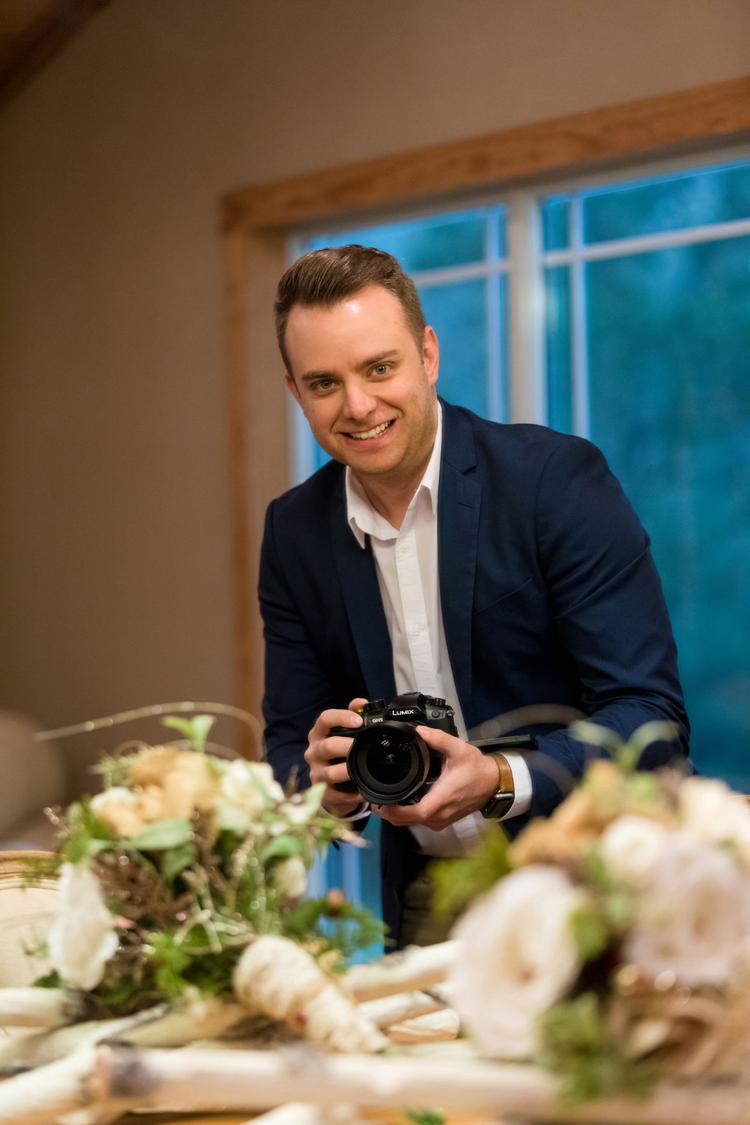 "When we shoot a wedding, we arrive typically well before the guests arrive because we're flying a drone or getting shots of the outside, and then we don't leave until they leave," he said. "We're there for 10-12 hours that day, but that's just a slice of it. After that, we'll spend anywhere between 20-30 hours editing the video."
He said everybody sees the five-minute video that gets posted on Facebook, but they do still do the full ceremony video, as well, with their first dance and the toasts.
"There's a lot of work to it; we're still learning that," he said.
Pollino and his wife, Amber, have been running the business together, but they've begun bringing more people on because they've learned they can only be in one place at a time.
"It's been phenomenally busy, but we really understand the importance of it," he said. "We don't take it lightly. It's a big deal; it's one of the most important days that people will have in their lifetime. They're trusting us to not only capture those moments but tell the story of what their big day is about."
For more information, visit blakepollino.com or call (936) 676-6752.