The surroundings have changed, but for the Smiths, the game never will.
On any given night, Hudson product Riley Smith finds himself staring down the likes of Fernando Tatis Jr., Manny Machado and Francisco Lindor from the mound.
He is living his dream while remembering where it all started — simply as a game in the yard with his dad, Ruston.
"Sometimes I just think I'm out there throwing to my dad while he's sitting on the bucket," Riley said. "Now I'm throwing to some of the best players in the world. It chokes me up just thinking about it."
The feeling is a mutual one between father and son. No matter if he's thousands of miles away or in the stands, Ruston is always right there with Riley any time he takes the mound.
Now that major league dreams are happening, Ruston admits there are plenty of times it still doesn't seem real.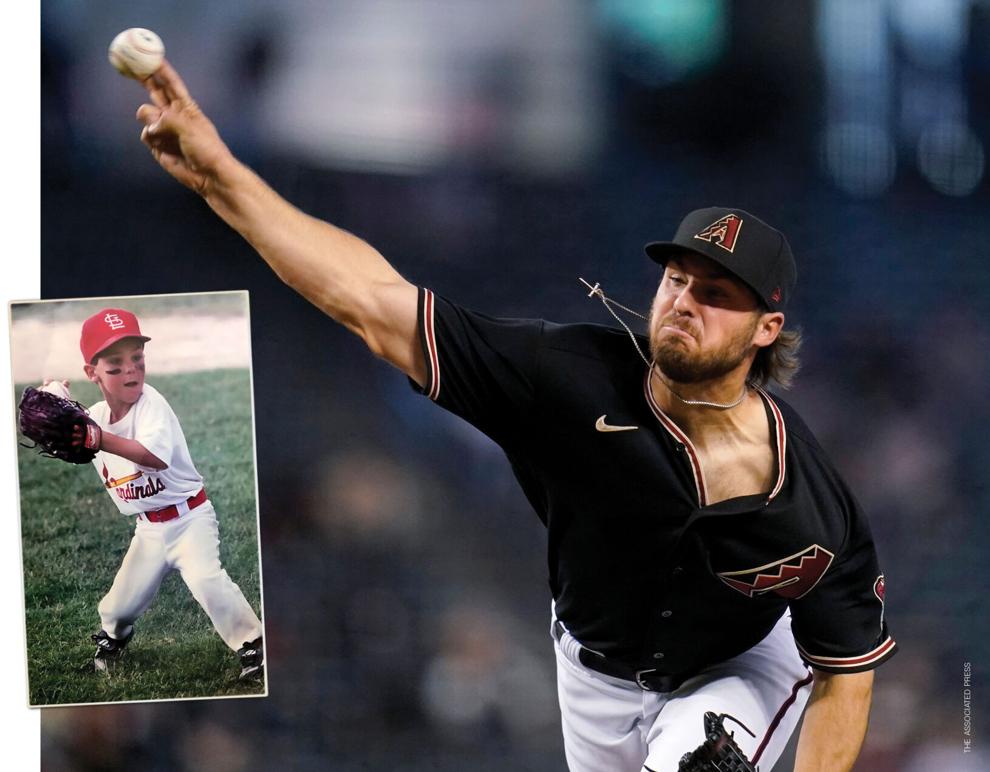 "It's still kind of surreal to me seeing him pitch in the major leagues," Ruston said. "It's always been his dream, and as a parent, you never want to crash those dreams. But at the same time, I know how hard it is to reach those goals and how few get those opportunities. My advice to him was to control what you can control and hopefully you can catch a break along the way. He's the one that put in the work to get exactly where he is. I hope I helped him out a little along the way, but he's the one who made it happen. It's not easy."
Riley may have put in the work, but Ruston was there every step along the way. From the time he picked up a ball, they had the connection that worked both as father/son and player/coach combos.
It was Ruston who first started teaching Riley the basics of pitching when major league dreams weren't even a thought in their minds. If they weren't at the park, they'd be in the yard working on the game.
"My dad coached me the majority of my life all the way up to high school," Riley said. "He was the first one who taught me how to pitch. He taught me the mechanics and he taught me how to be a pitcher instead of just throwing it. I couldn't count how many days he was out there sitting on a bucket telling me what to do and what not to do. He built the mound in the front yard. Even right here and now, he's still coaching me."
Riley remembers times along the way when his dad had to play the role of both coach and dad, not always an easy task. Long before Riley became the dominant pitcher at most levels, he had days where he was working to find his way on a team.
"He didn't play daddy ball," Riley said. "If I wasn't pitching good enough, he'd put someone else out there who was. I'm not sitting here saying he benched me for years or anything. But he was there to teach me nothing is given to you. He could have thrown me out there anyway just because he's my dad, but I wouldn't have learned anything from it. I'm sure I didn't like it at the time, but it was to make me better. I think I can appreciate that more now that I look back on it than I did at the time."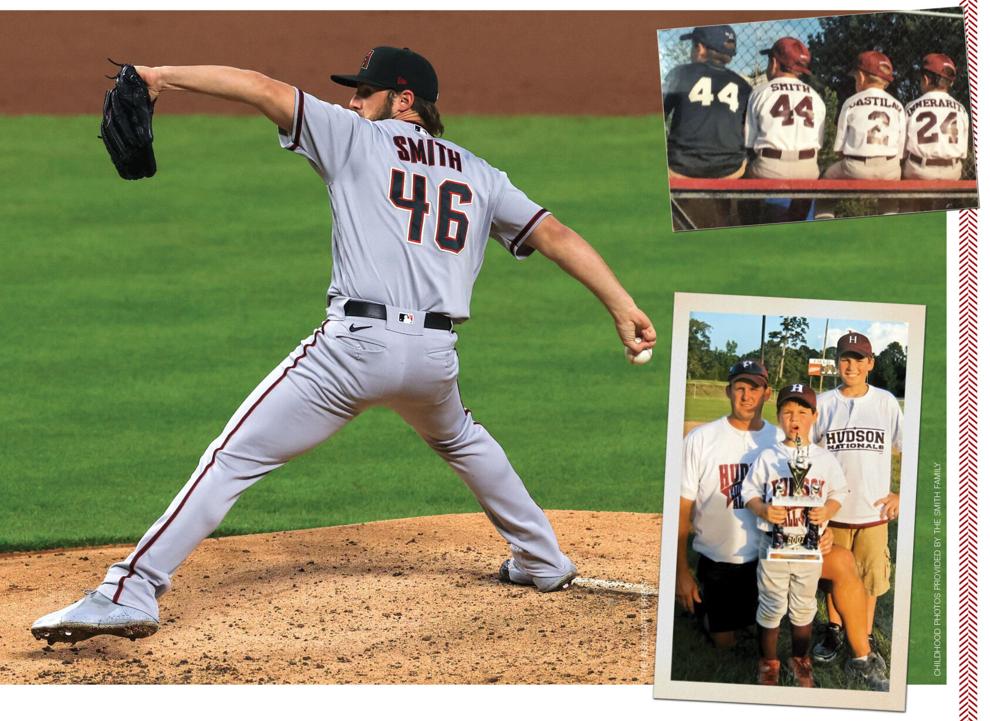 The balancing act is one Ruston is well aware of. Thousands of baseball players thrive in their younger days before burning out when they reach high school age.
Riley said one of the best things his dad did for him was to make sure baseball was more of a game instead of just a job, something he said stays with him today, even when the game actually is his profession.
"We went all over America playing Dixie ball and tournament ball and we thoroughly enjoyed it," Ruston said. "But we were always sure to take some time off, spend some time hunting, fishing and things like that. You can sure burn a kid out if you go year round without any breaks, so fortunately I don't think we did that."
Ruston and the rest of the family were there at each stop along the way. After graduating from Hudson, Riley moved on to San Jacinto before eventually spending a year at LSU.
He was drafted by the Arizona Diamondbacks before spending parts of four minor league seasons in Hillsboro, Kane County, Visalia, Reno and Jackson.
Then came a 2020 year that nobody will forget. Riley was informed that with the minor league season being canceled, he would instead train at the team's alternate site.
That allowed for players who would normally be at the Double-A and Triple-A levels to be ready to called upon when the major league teams needed reinforcements. At the minimum, he would have the advantage of remaining active with the organization.
At the maximum, he was a phone call away from the big leagues.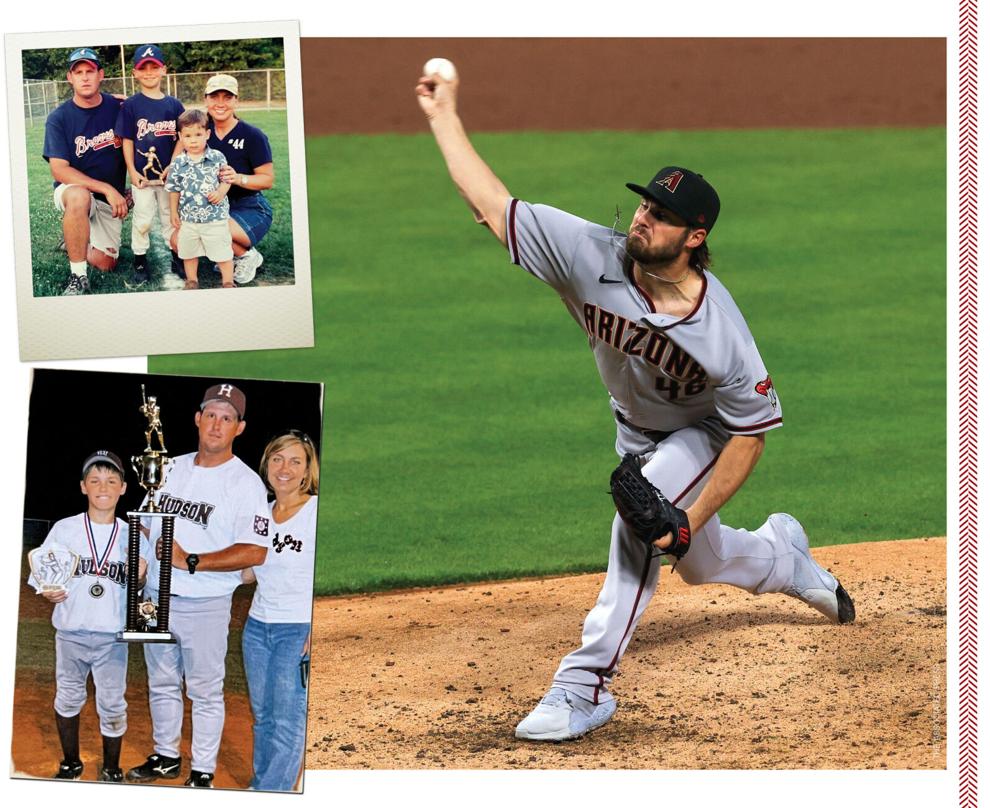 That call came in late August when he got the news less than an hour before a game he would be headed to the Diamondbacks' big league roster.
There was one major phone call that had to be made.
"I can't even describe what it felt like when I got the call that he was being put on the big league squad," Ruston said. "We both kind of cried. It had been a long road for him to get there and to be able to share that with him was super exciting."
A few days later, Riley was on that big league mound facing some of the best hitters the game had to offer. Only one thing was missing.
With no fans in the stands, Riley's dreams of throwing in the big leagues in front of his family would have to be put on hold. Ruston and the rest of the family didn't miss a pitch, but he admits there was a little something missing from his debut against the Rockies.
"I was frustrated and honestly kind of mad we weren't able to go to the games because of COVID," Ruston said. "I got to watch him on TV so it wasn't totally upsetting, but we wanted to be there to see it live."
When the outing was over, there was the usual late-night phone call, which was even more special for a major league debut.
"Every time I have an outing, he'll call and tell me to focus on every pitch," Riley said. "He's been right there on the mound pitching with me my whole life."
By the time the season ended, Smith had appeared in six games while finishing with a 1.47 ERA in recording a pair of wins.
Yet there was still a little bit of unfinished business. With fans being allowed back in the stands at a limited capacity, he was ready to live out his dream of pitching at the big league level in front of his dad and the rest of the family.
He simply needed a chance.
That chance came just prior to the 2021 season opener when he was told he had made the opening day roster.
On April 3, while playing at San Diego's Petco Park, Smith was called upon in a long relief role. Even though it was on the road, he could finally fulfill his dream. He eventually allowed a pair of earned runs in five innings.
"My eyes are watering now just thinking about having him in the stands," Riley said while his team was on a recent road trip in Miami. "It's been my dream my whole life, but it's been my parents' dream as well. A little something was missing with them not able to be there for my debut, so that night was really special."
Ruston admits while he struggles to find the right words to describe it, seeing him on the mound at the highest level in the world has exceeded all of his expectations.
"It's been a thrill, and I really don't know how else to put it," Ruston said. "Seeing some of the guys he's pitching against now and just thinking of where it all started puts it into pretty good perspective.
"I'm glad my dad has been able to go, too. My mom and dad never missed a game growing up that he played in. It's really been fun for all of us. We've had cousins, nephews and a lot of friends taking time off work."
Ruston admits he probably gets more nervous watching from the stands than Riley does while pitching from the mound.
"I hate it," Ruston said. "I don't really like it when he pitches. I'm either upset if he doesn't pitch good, or if he does pitch good, then I'm glad it's over with."
Even playing in stadiums with tens of thousands of fans in attendance, Smith said he usually has a pretty good idea of where his family is in the stands.
"I can hear my mom's yell because she has to be the only one in the world that yells like that," Riley said. "And my dad waits for the times the stadium is dead silent to yell so I can hear him. "Having the support staff I've had is pretty special."
So far this season, the family has been on the road with him for trips to the East and West Coasts as well as being in the stands when he got his first major league start in a victory over the Cincinnati Reds.
He estimates they've seen him play in at least 15 states, although he said he's more than likely underestimating that number.
But with a 162-game schedule spread out over eight months, he said they don't seem far away even when they aren't in the same city.
"They're always a phone call away anytime I need them," Riley said. "We call each other after every outing. Dad always wants to know everything, and I'm not always the best relayer. They're night owls, so they have to stay up late for those calls. Fortunately when I'm in the rotation, they know what night I'll be pitching."
As fun as living the major league dream has been for father and son, they both are glad their relationship goes well beyond the playing field. Even before breaking down the long-lasting influence his dad has had on his baseball career, he emphasized the impact he has had on him as a person.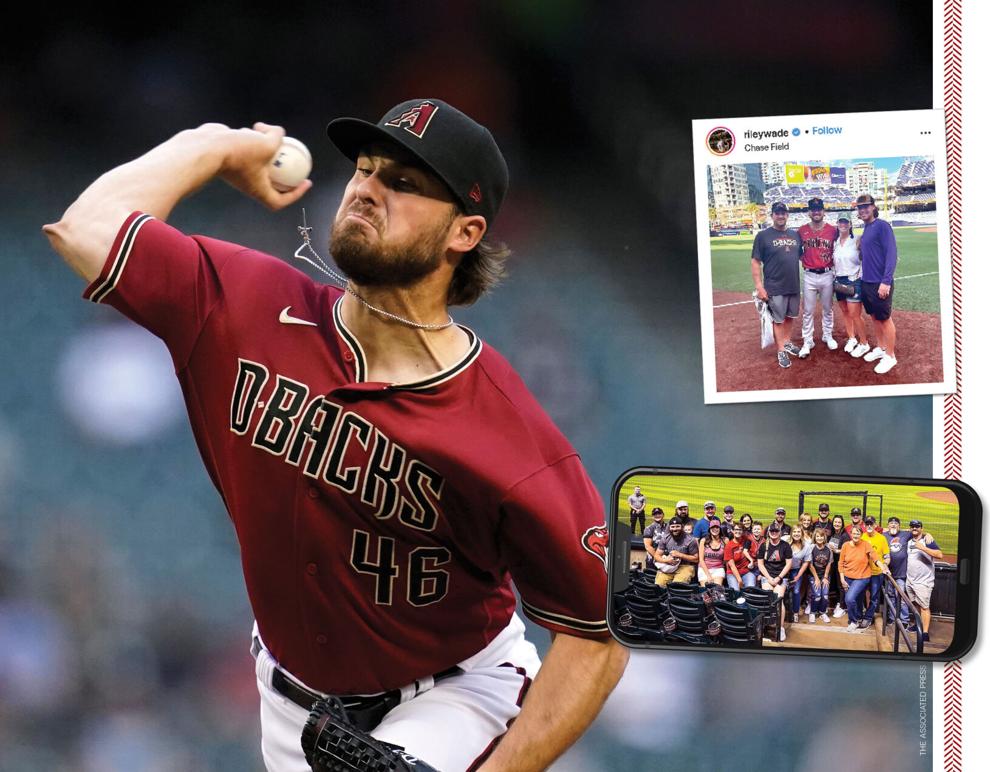 "My dad has been such a role model for me because of the way he's taken care of us aside from baseball our whole lives," Riley said. "He always had food on the table and a roof over our heads, which is the whole goal of being a parent.
"He's done that and more. He set a standard outside of baseball for me and how I need to support my family, the do's and don't's of being a father. He's been so supportive of me from baseball, hunting, fishing, work and just life. The support he has given to me is second to none."
Ruston admits while being the dad of a major leaguer is something extra special, seeing his sons' success in life is what he looks forward to most. Reed, Riley's brother, is currently a pitcher at Tyler Junior College.
"The ultimate compliment to me is when you go up to somebody you haven't seen in awhile and they say that Riley and Reed are good men," Ruston said. "I really do get that a lot. It tells me a lot about them that they say that about them before even mentioning baseball."
And when it comes to influences, Riley said there has been none bigger than his family, especially his dad.
"There's 0% chance I'd be in the big leagues without him," Riley said. "He set the foundation for my career. He's my biggest supporter and my biggest role model."
Meanwhile, Ruston gets the chance to be his biggest fan whether it's a late night in front of the TV or another night in the stands at a massive major league ballpark.
In many ways, he's still in the middle of the dream. In other ways, he'd give anything to be playing catch in the yard with Riley.
"Looking back, I can tell you I wouldn't change a thing," Ruston said. "But sometimes I wish I could go back just for a day or two. I sure do miss some of those days."