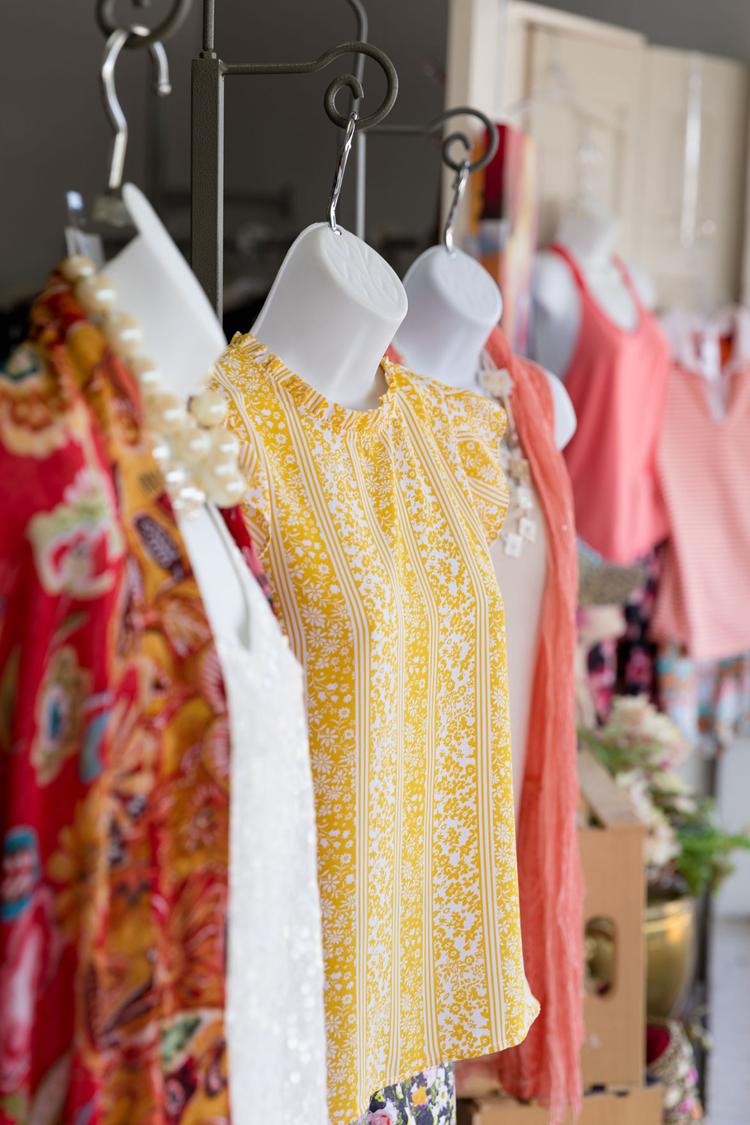 With a lifelong love of clothes, June Smith has always been on the hunt for a good deal — she could spend hours walking up and down the aisles of thrift stores and resale shops. In the early '90s those two passions came together in a way she never expected.
"Back then on Mondays, every tag at Goodwill was $1. So I would go in there and buy some things. I had a pair of slacks that I was going to alter for myself, and a lady that I was altering a dress for came in and said, 'Can I buy those slacks?' I said, 'Sure they're $15,' but I had paid $1. She said, 'Would you alter them for me?' 'Sure. Eight bucks.'"
With a $22 profit in her hand and her husband's blessing, Smith decided to open a resale store using the front room and the porch of their Nacogdoches home.
"Two weeks later, I told him we were going to need to buy a bigger house to move into."
She named her new business Rose Cottage Resale because, "we were in a little house built in the '20s in Nacogdoches, and it's like a little cottage. It just seemed like Rose Cottage would be a nice name for it. People think Rose is my name. I do answer to Rose. I figure if you've corrected people twice, if you do it a third time, that's just rude. So I just go with it," she said laughingly.
Smith eventually moved Rose Cottage to a storefront in Nacogdoches and opened a second store in Lufkin a few years later. She has since closed the Nacogdoches location, making the Lufkin store, in the Chestnut Village Shopping Center, the only for-profit consignment store in the area.
Unlike a thrift store or a resale shop, a consignment shop pays the owners of the merchandise a percentage when and if the items are sold. Rose Cottage has very strict guidelines regarding the items they accept, taking great care to ensure they carry only top quality retail items. Clothes, purses, shoes and accessories must be new or like new, and only name brands are accepted. Shoppers sifting through the aisles can find the likes of Ann Taylor, Anthropologie, Michael Kors, Tommy Hilfiger, Ralph Lauren and White House Black Market. They also sell men's clothing and a few housewares.
In the beginning, Smith would go twice a month to Goodwill stores across East Texas and fill her cart with $1 items. Now she has people drive up with SUVs full of items to consign.
"I'm amazed how much we get in here that I can drive around town and see in the windows. People turn over clothes now in a way they didn't, even ten years ago."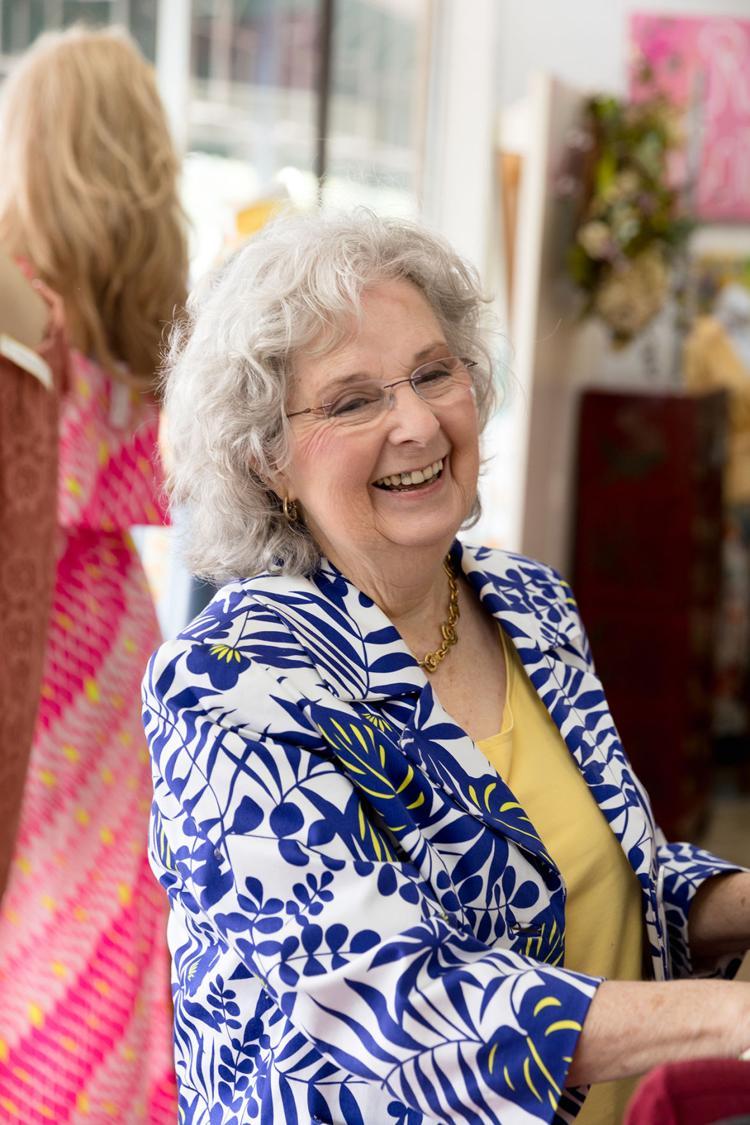 Rose Cottage Resale is a family affair. For the first 10 years in business, she worked with her sister. Now, her husband takes out the trash, tidies up the bathroom and puts clothes on hangers. Her daughter, Martha Peavey takes in all of the shoes, purses and jewelry, as well as manages the computer work. Her granddaughter, Jessica Adcock works with customers and consignors. Brandy Havard, who works three days a week, has become like another member of the Smith clan.
"I'm loud. I'm the loudest one of the group, but Martha is second loudest," Smith said. "Jessie is really great with customers but she has a different way of doing it, and Brandy is just wonderful."
Smith greets everyone with a boisterous "Hey, how are you?" and a warm smile. She talks to her customers like they've been friends forever — and some of them have been.
"It's not just about the clothes; it's about the atmosphere and knowing you're welcome. If you want a snack, I'll go find you some peanut butter and crackers because we've got that, too.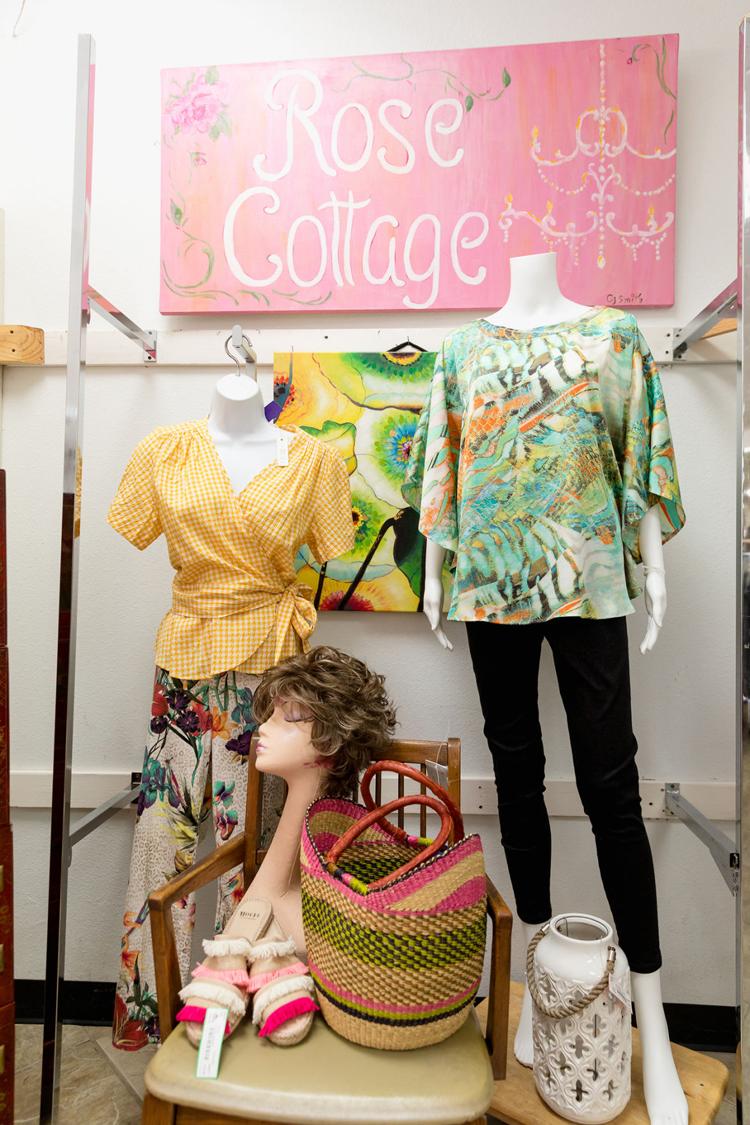 "I try not to make the mistake that a lot of businesses do. It's not about me, Jessie, Brandy or Martha. It's about the customer. If you don't have what they want and treat them the way they want to be treated, you're not going to last 20-something years."
Smith and her staff make sure they stay up-to-date on the latest trends.
"Forget mint green. You can't sell it," she said.
After 26 years in business, she knows what sells and how to keep customers coming back.
"You got to keep it turning. When I first went into consignment, I sold so many women's suits that I would stop women in the grocery store and ask them if they had suits they wanted to sell. I could sell a real nice Casper suit for $68.99. I'm darn lucky if I get six bucks out of it right now."
At 79 years young, Smith has no intentions of slowing down. Retirement doesn't interest her — people do.
"I've been interested in clothes since I was three. But it's way more than that. I always say you're never going to get rich in resale, but you can make a difference in people's lives, you know?" Smith said. "People bring their sorrows in your door, so you don't abuse them because of that. You try to make that better while they're in here. Otherwise, the clothing ... well, we just wouldn't be here."
Rose Cottage is open Monday through Friday 10 a.m. to 5 p.m. and Saturday 10 a.m. to 4:45 p.m.