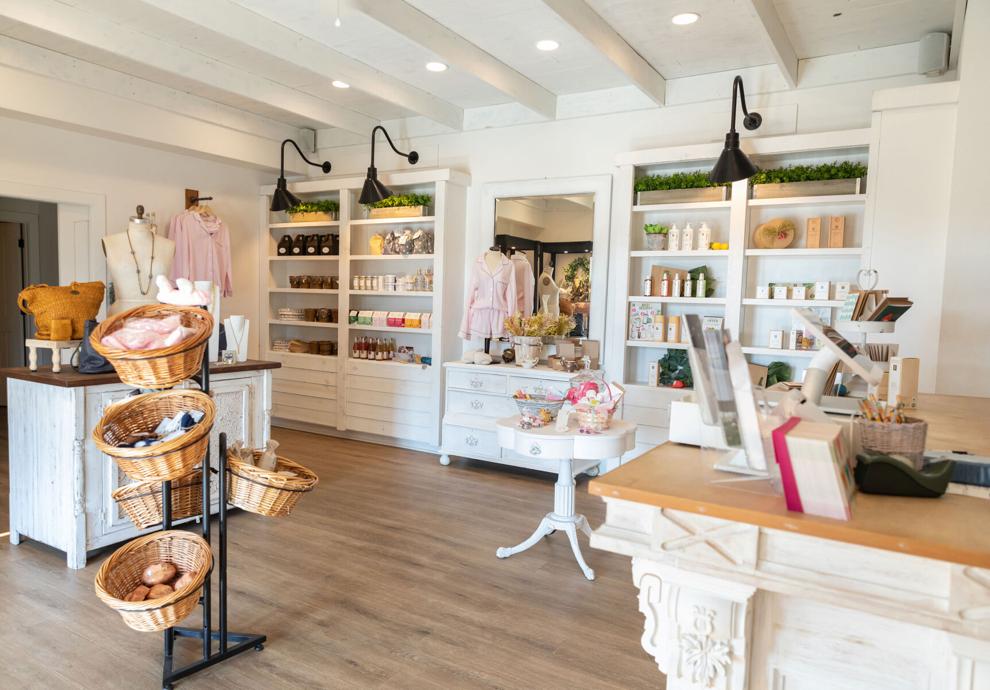 "Self-care is not self-indulgence, it's self-preservation."
I love to pamper myself. I'm a huge fan of skincare, face masks, bubble baths, the works.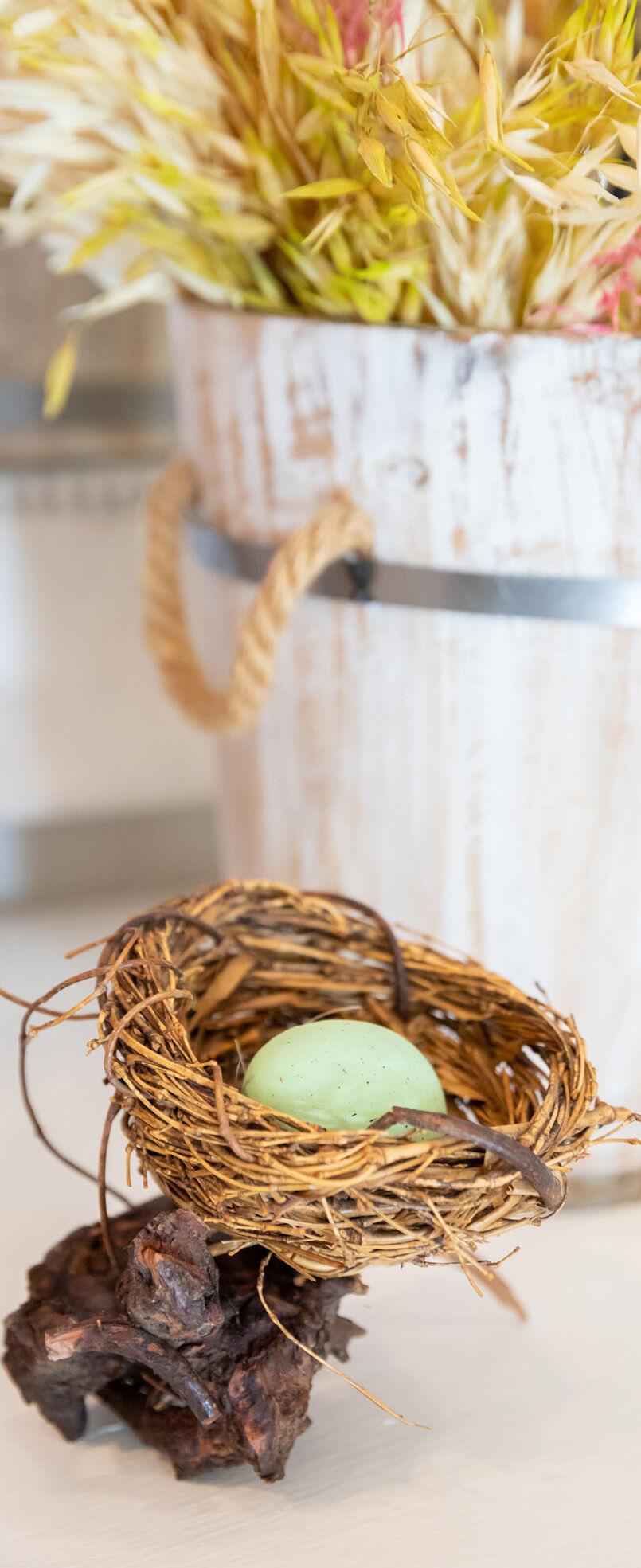 Despite that, I had never been to an actual spa before, so when our lovely Charm editor, Leslie, mentioned doing an experience piece on Nest Spa & Boutique, I was thrilled.
I was even more elated upon discovering that Nest was in Nacogdoches, the town I've called home since 2017. Like some of you, my fellow wanderlusters, I can get caught up in dreaming of Bermuda and the Bahamas and forget there are wonderful places to explore right in my own backyard.
And Nest Spa is a wonderful place indeed.
Upon entering the building, I was greeted by the beautiful boutique — featuring a mannequin wearing a set of pink pajamas that I was instantly green-eyed over — and the owner, Mandy Brewton.
Mandy opened Nest in 2011 after working part-time at the Aesthetic Laser Center. After that door closed, Mandy knew she wanted to do her own thing, she said. Her biggest push came from a Junior Forum retreat, she said.
"When it was our turn to have it here, we were trying to host people from Houston and Dallas and Austin, so we did a survey, 'What are the top three things you want to do when you come to Nacogdoches,' and listed all the things," she said. "Spa was probably the No.1, and we didn't have a day spa; we had a lot of hair salons, but not a day spa."
Nest offers manicures, pedicures, shampooing, blowouts, hair stylings, waxings, body scrubs, body treatments, body wraps, massages and facials, along with a sauna and a hydrotherapy tub.
It was important to Mandy to make sure her spa offered head to toe services, she said.
"Like, a one-stop type deal, and we've gotten to that place," she said. "We have a little bit of everything."
After I finished envying the mannequin, Mandy offered me the choice of strawberry-cucumber water, white wine or a mimosa while I mellowed out in the relax room.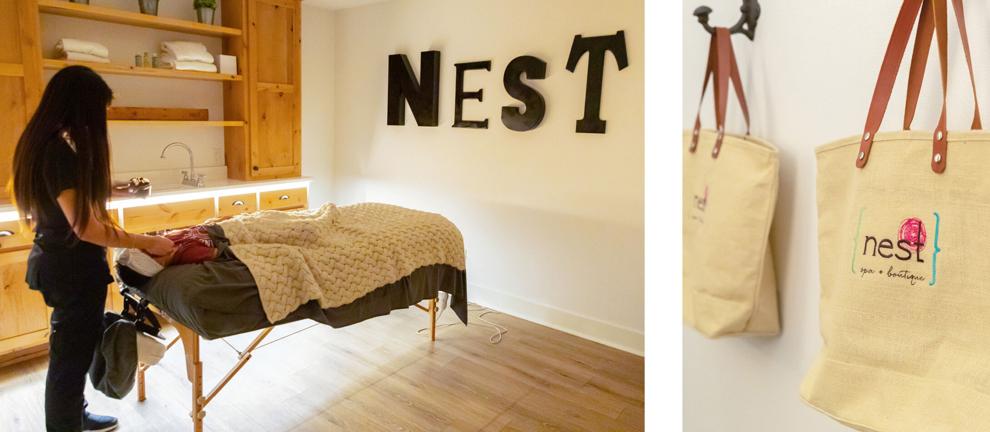 I was all too glad to accept a mimosa before being led to the relax room, a dark room with comfortable chairs to lay back and relax. The relax room became even more relaxing when Mandy brought a neck wrap, which felt absolutely delightful and almost lulled me to sleep.
Luckily, before I took that trip to dreamland, Mandy came and asked if I was ready to go to one of the service rooms.
There, I received a facial, a leg massage and a foot massage. The facial left my skin feeling oh so soft and with a nice glow; so much so that I ditched makeup as much I could that weekend. My favorite product was a Strawberry Rhubarb face mask, which smelled delightful.
As for the leg massage and foot massage, they left my skin feeling so smooth that when I returned to the office, I immediately made my co-worker Brittany feel my leg and she confirmed; my legs felt dang good.

While the services I received were wonderful, the atmosphere of Nest stood out just as much to me. Each room — from the relax room, to the room in which I received my facial and massage — felt utterly tranquil, something Mandy really prides herself on, she said.
"The comment that we get from people that come here is the ambience that we create, they always go 'It smells so good,' and we really try to create that, we talk low and neck wraps and all that," she said.
While I was there, two littles were getting pampered with Nest Spa's "Chill Child" spa package, something Mandy said has been a huge hit.
"It's a great facial because we do aromatherapy breathing and then they get the chocolate mask and the cucumbers and the little arm and hand massages; they love it," she said.
Mandy recommends that first-time visitors to Nest who want to come in and get the full experience should try the body ritual, a facial and a massage.
Nest Spa & Boutique is at 1413 Cardinal St. in Nacogdoches. For more information, visit the website at nestspaboutique.com.