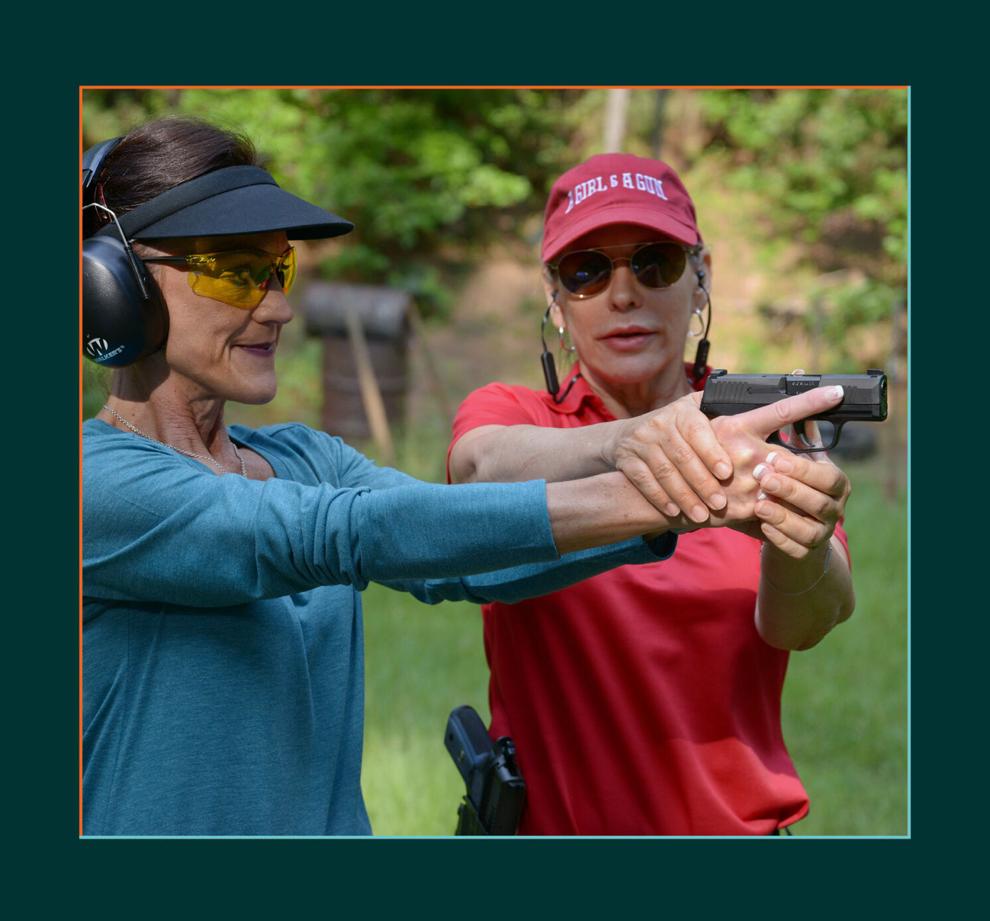 "God created man. Col. Colt made them equal."
Jan Bailey Martin found her power in a license-to-carry class offered by the Lufkin Police Department in 2018 while she served on the boards of Harold's House and the Family Crisis Center of East Texas.
It wasn't long after she began shooting that an instructor with the police department entered her into an International Defensive Pistol Association contest at the Angelina Rifle & Pistol Club. It was clear, walking in, she was the only woman.
"It was very intimidating, but the guys there were very helpful, very accommodating and they made me feel very comfortable," she said.

Jan began participating in more events like this but kept seeing she was the only woman in attendance. She wanted to find more women like her and to encourage them to pick up a gun and feel that same strength she found.
She'd already joined the national A Girl & A Gun organization, which has been around since 2010, and worked to establish a chapter in November 2020. A Girl & A Gun encourages participants to work with pistols, rifles and shotguns, Jan said.
"We have grown in every state in the country and we have more than 6,000 members countrywide," she said. "But we didn't have any chapters local to this area."
The closest chapters were in Beaumont or Longview, she said. As the Lufkin chapter facilitator, she has helped other women learn the skills and laws necessary to operate a firearm confidently.
"We are recruiting ladies who have never shot, who are beginners, intermediate, advanced, who want to grow in the firearms community to learn how to be their first responders," Jan said.
"Because when you call for help, you don't know how long it will be before you get help. So you have to know what to do to defend yourself with a firearm and be comfortable with it."
And that comfort is more than just being able to pull out a gun and shoot, she said. It's about knowing how to handle the gun and the laws that govern the use of a weapon.
Her goals are to walk women through the educational process at a pace they're comfortable with so they can grow more comfortable with firearms.
"We go over the fundamentals — parts of the gun, how to hold it, how to stand holding the gun, manipulating it, taking the magazine out, putting it back in, loading it, unloading it — to get them to feel comfortable with it before we put any live ammo in it," Jan said. "This takes a while for a person to get really comfortable with it."
That comfort also comes in having a gun that is suited for the woman. Not all guns are created the same; the different sizes and weights can make it easier or harder for a woman to shoot, and men aren't always the best gauge for what a woman should shoot, Jan said.
"One of the common things we have is husbands, boyfriends, significant others will buy a pistol for their girlfriend or wife and it's usually too big or extremely too small," she said. "And she will have a hard time firing it or have difficulty with it or be afraid of it and then not want to pick up a firearm again, and we don't want that. So we like to try and fit the gun to the girl."
This is important as women's hands are typically smaller and they don't typically have the same grip strength as men, she said.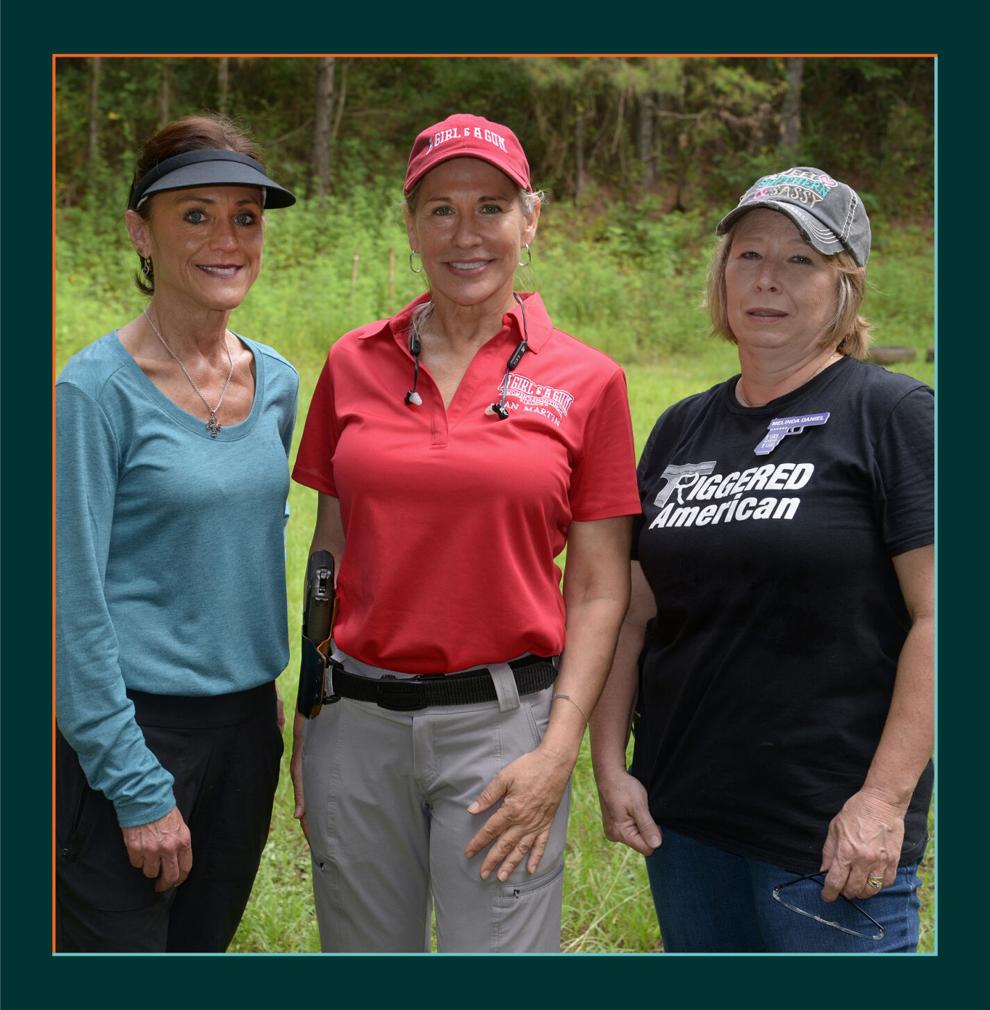 Jan encourages the women to begin with only taking one shot, if they feel comfortable, shooting again with two rounds. She will watch as they shoot and help correct form and movement along the way.
"So they're not being rushed, we never want a woman to feel rushed to learn something they're not ready to learn or take to the next level," she said.
Female instructors can help women find guns that fit better with their size, strength and needs. They also can help women figure out the best ways to carry a concealed weapon, understanding the needs women have when carrying.
"Our bodies are different," Jan said. "And how we carry dictates what are the best kinds for us to not only shoot, but carry as well."
The group, beyond instruction, also gives women a tribe — a place to learn comfortably, to exchange concerns, new ideas and tips.
A man may not always be there or able to handle a bad situation, but Jan feels comfortable in her strength and knowing that while she may not start a fight, she can end one. And she wants other women to feel that strength and confidence as well.
Any woman older than 10 can participate, she said. Older women are invited as long as they feel comfortable, and moms are encouraged to bring their daughters to learn too.
It costs $50 per year to participate; contests and competitions are paid for by each individual, she said.