Teresa Jackson, the managing travel agent with Holiday Travel in Lufkin, spends her days planning adventures for clients.
"The owner here is Nancy, she's my mother and has been a travel agent since I was born," Jackson said. "So, I would say I was born into travel. We've always traveled — for as long as I can remember."
From a young age, Jackson knew she loved the idea of helping others get the most out of their travel experiences and that is exactly what she has been doing for the last 15 years.
When she went to college at Texas A&M her goal was to guide trips because she loved travel and the outdoors.
"It was more of guiding trips, backpacking, rock climbing, kayaking — doing the outdoors thing," she said.
Jackson was a travel agent in Lufkin for five years when she and her husband decided to move to San Diego. She spent two and a half years doing outdoor recreation for the city and travel for her clients back home.
"I realized I don't really want to do anything else," she said. "I want my kids to have what I had. We bought our own cars and things like that, but we had travel. That's what I loved and that's what I want my kids to have."
During the spring and summer months Jackson spends her time coordinating with clients and destination vendors through email, phone calls and meetings at the Lufkin office.
During the fall — the slower season — Jackson said they spend a lot of time doing destination training because they can't visit every location. Each agent stays up to date on the changes at vacation hot spots like the Disney parks and various cruise lines.
They also complete specialized training courses for different islands, learning about the tours and resorts. Their team divides the locations amongst themselves and each travels to that destination for a "familiarization trip" to know firsthand what the island has to offer.
Jackson said a common misconception about her work is that it costs extra to use a travel agent.
"There are exceptions," she said. "If we just book flat out plane tickets without a package, we book directly through the airline on our system, the airline actually charges us … that's why we have airline fees.
"The only other thing is if its a specialized trip that we're having to piece together on our own. I have one client that is going to Paris for the World Cup and they have certain things that they are doing, but also want to go to London for a few days and come back for some tours."
A lot of the trains and vendors in Europe don't pay a commission and it can be a lot of work to put together, Jackson said.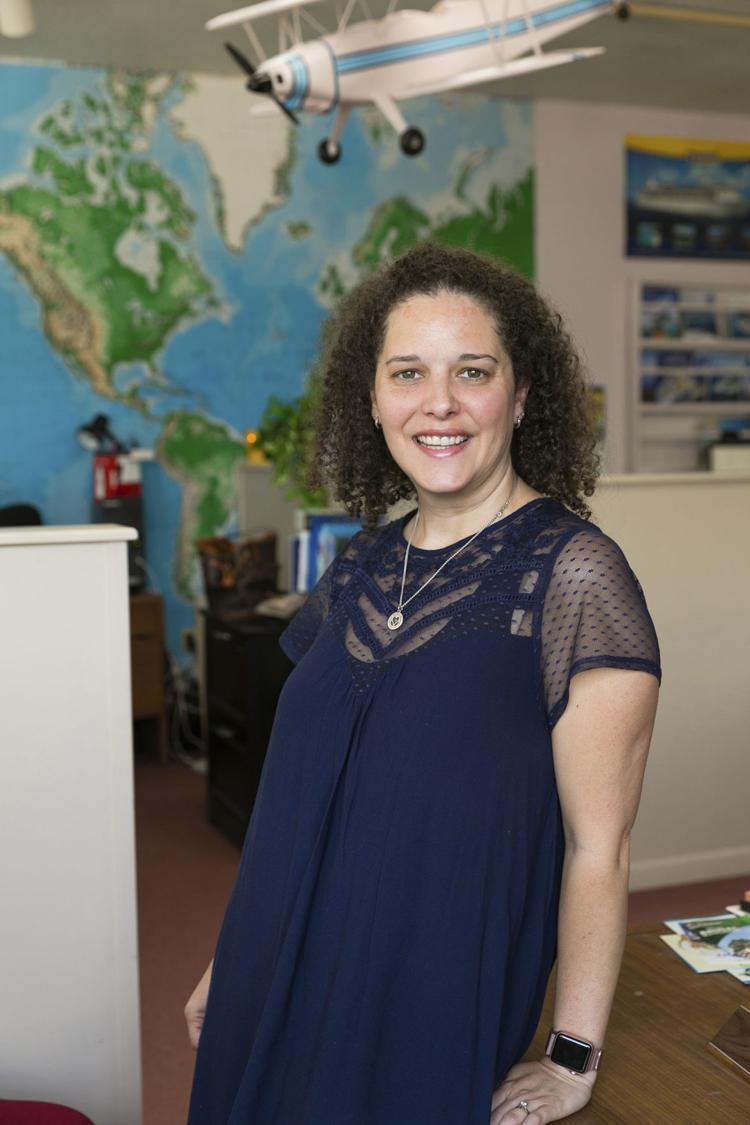 Jackson thinks one of the best experiences is when she works with someone on their first flight, cruise or out-of-country trip — seeing their excitement about the vacation and knowing she got to be a part of that accomplishment.
"When they come back in like, 'Hey, I want to go on another one!' Things like that, to see that traveling is worth it," Jackson said.