It's been a hectic and costly year for us humans, but Texas wildlife appears to have weathered the COVID-19 storm just fine. Thanks to timely spring and early summer rains in some areas, habitat was still in fairly decent shape in late July and critters of all kinds were feeling the love.
With any luck, mid-to-late summer brought some additional moisture to help maintain good range conditions down the home stretch leading to a long line of fall hunting seasons that lure hundreds of thousands of Texas hunters to the woods and water each year. My guess is parts of Deep South Texas that were starved for moisture in early summer are now lush and green after Hurricane Hanna made landfall around South Padre Island in July and dumped significant rain across the region.
Judging from forecasts recently gathered from wildlife experts around state, Texas hunters have plenty to be excited about this fall.
Here's our annual hunting outlook broken down by region.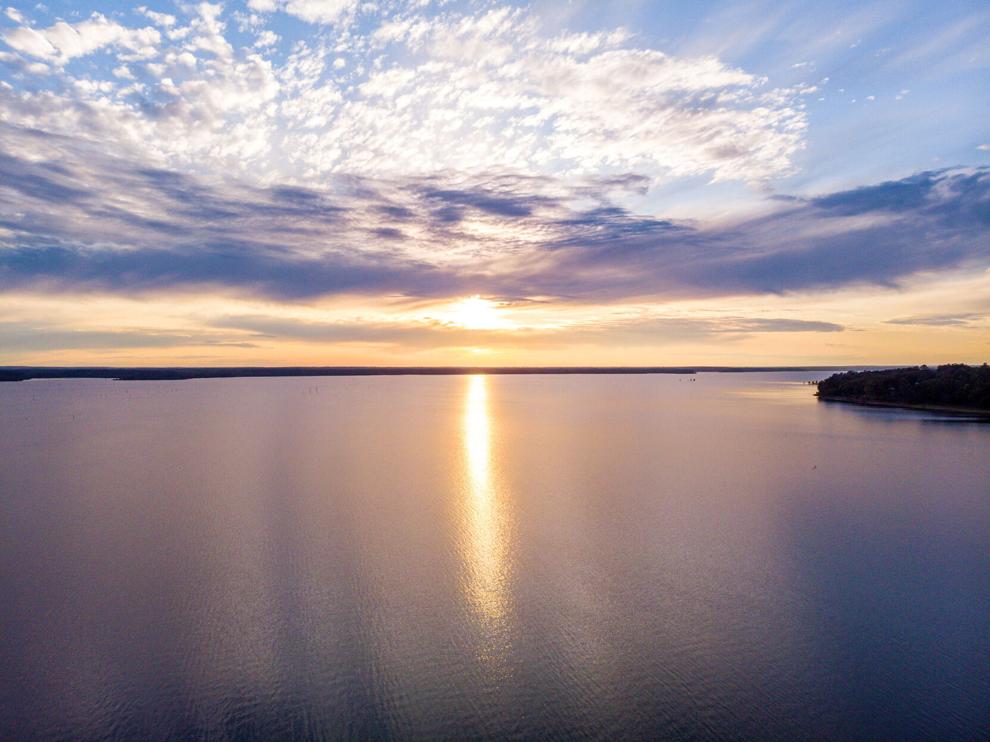 Region: Pineywoods
District Leader: Rusty Wood
The 2019-20 hunting season in the Pineywoods finished out with a mild, wet winter and a wet spring translating into excellent habitat conditions. As spring gave way to summer, the region saw below average rainfall and much drier conditions. What little rain we did receive was timely and kept the range in good condition. Hopefully, we received adequate rainfall in mid-to-late summer to maintain good range conditions into early fall.
White-tailed deer
Late season conditions translated into an excellent recovery period for bucks worn down from the rut. Plus, it put our does in great condition for fawning. Early reports and observations indicate an average fawn crop and good antler development for bucks.
Dove
Dove hunting in the Pineywoods can be hit or miss and is largely dependent on the weather. Good shoots can be had over recent clearcuts or goat weed fields, but the best hunts can typically be found over cultivated grain or sunflower fields.
Squirrel
Squirrel populations are closely tied with mast production, and we have had great mast crops in the Pineywoods for the last three years. From what I have seen, we are on track for an average mast crop this year, which should translate into another good year of squirrel hunting.
Ducks
Duck hunting in the Pineywoods is a tough proposition. We are geographically in the middle of two major flyways. It seems like the birds either head down to the coast or West Texas. Add in the mild winters they have been having up north, and it makes for hard hunting. Despite these challenges, there are always a handful of hunters that seem to consistently get the job done, with a little bit of luck and a whole lot of scouting.
It's been a hectic and costly year for us humans, but Texas wildlife appears to have weathered the COVID-19 storm just fine. Thanks to timely spring and early summer rains in some areas, habitat was still in fairly decent shape in late July and critters of all kinds were feeling the love.
With any luck, mid-to-late summer brought some additional moisture to help maintain good range conditions down the home stretch leading to a long line of fall hunting seasons that lure hundreds of thousands of Texas hunters to the woods and water each year. My guess is parts of Deep South Texas that were starved for moisture in early summer are now lush and green after Hurricane Hanna made landfall around South Padre Island in July and dumped significant rain across the region.
Judging from forecasts recently gathered from wildlife experts around state, Texas hunters have plenty to be excited about this fall.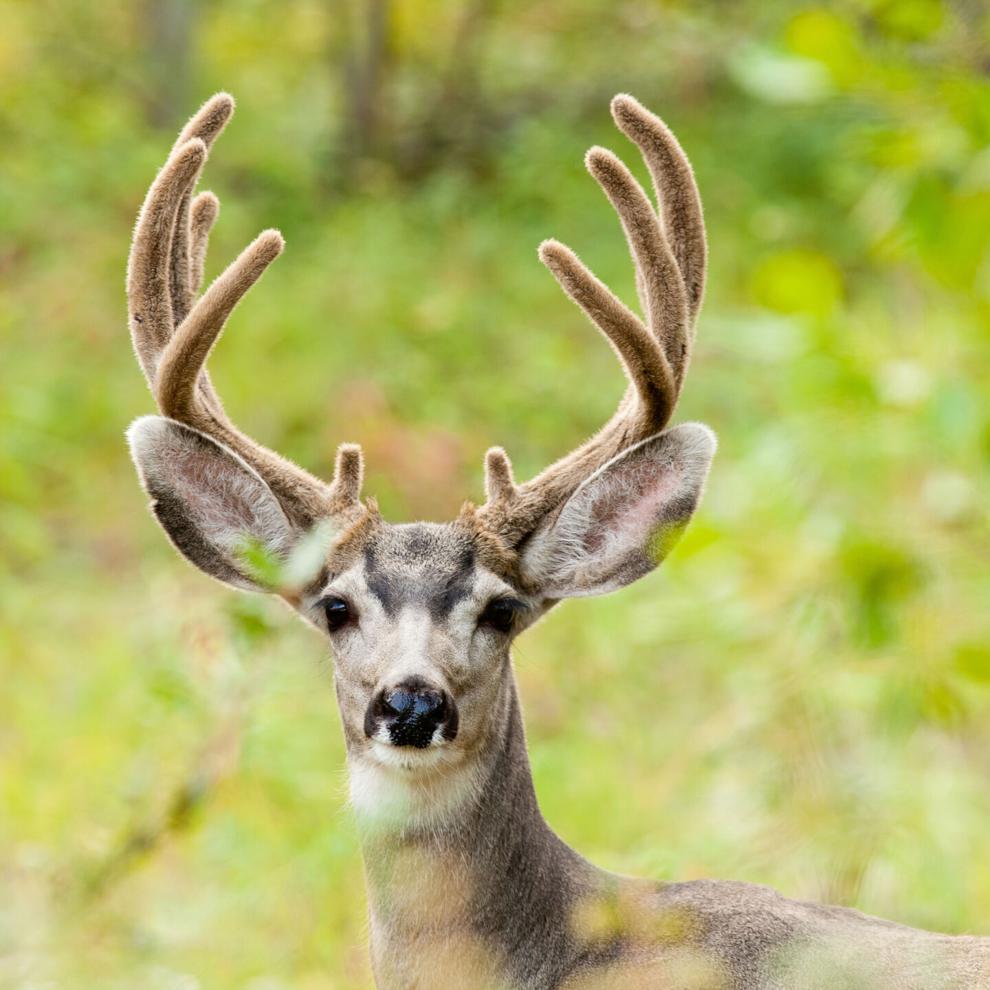 Region: Cross Timbers/North Central Texas
Technical Guidance Biologist: Jesse Oetgen
White-tailed deer
Bumper fawn crops in 2015 and 2016 should result in opportunities for hunters to harvest quality 4- and 5-year-old bucks this year, especially for those who have been managing for the mature buck cohort. Also, the 2019-20 season ended with a light buck harvest due to a bumper acorn crop that seemed to keep deer tucked away most of the season. Therefore, this coming season should yield exceptional age structure to bucks. Antler growth should be excellent thanks to abundant spring rains.
Quail
Wildlife biologists from different parts of the region offered positive assessments on the current state of quail.
Kyle Melton says quail populations in Somervell, Bosque, Hill and McLennon counties have been trending up for consecutive years now, and spring rains helped build on last year's success. In the San Angelo area, biologist John McEachern was seeing scattered broods in mid-June and is hopeful there will be an increase in quail numbers following a disappointing year. Similarly, Stoney Newberry expects to see a nice quail hatch and hunting season in the Ballinger and Coleman areas.
According to Dean Marquardt of Granbury, rainfall timing was excellent and spring nesting seems to have been successful in areas with good habitat. Look for second nesting attempts to occur if summer weather remains favorable.
Rio Grande turkey
Biologists Adam Mann and Stoney Newberry said adequate range conditions through the spring were beneficial to nesting success this year. Combined with last year's abundant hatch, there should be plenty of 2-year-old toms gobbling next spring.
Mourning dove
Mourning dove populations seem to have remained stable around hotspots, like Comanche and Hamilton counties, while good habitat conditions in Brown, Eastland and Mills counties should mean big numbers of resident birds in the field this season. Melton claims this year's mourning dove production has been off the charts, and white-winged dove populations in the Waco area continue to expand.
Region: High Plains/Panhandle
TPWD Wildlife Biologist: Dana Wright
The Western Rolling Plains and the High Plains had an exceptionally dry spring, which is evident in the lack of forbs and warm season grasses. The southern Rolling Plains received more spring rainfall, filling tanks and ponds, which will be good for resident waterfowl production and great places to find doves this fall.
In other parts of the region, dirt tanks, ponds and even some playas are drying up fast. This could have a negative impact on waterfowl and dove hunting this fall, unless those water sources replenish. The lack of green vegetation also will impact insect production, which is very important for quail, turkey and pheasant chick survival.
Pronghorn
Pronghorn numbers are doing well in the Panhandle. We have had above-average fawn production in the last several years. However, dry conditions this year in the western part of the Panhandle could affect pronghorn growth, survival and movement. Animals may move around more looking for greener pastures.
Mule deer
Mule deer are doing well across the region. The deer have rebounded nicely since the drought of 2011-13. Hunters should start seeing more mature bucks in the field thanks to above-average fawn survival between 2014-16.
Rainfall has been below average so far for the year, so we predict antler growth will be about average. Fawn survival will be less than average as range conditions continue to deteriorate as the result of a hot and dry summer.
Six Rolling Plains counties will be in their third year of an experimental antler restriction for mule deer, and preliminary data suggests that the restriction is working. Hunters and landowners in the area report seeing more bucks than usual and seeing more quality bucks.
White-tailed deer
White-tailed deer numbers continue to increase in most areas of the Panhandle following a multi-year drought that resulted in minimal fawn survival from 2011-13, creating a large gap in age classes. Unfortunately, hot, dry conditions in spring and summer will negatively impact fawn survival and antler growth in most areas. Hunters that held off on pulling the trigger on younger bucks the last few years should start seeing more mature bucks in the herd.
Pheasant
Pheasant numbers continue to struggle throughout the High Plains and have never completely recovered since the drought of 2011-13. Continued loss of grain crops, such as corn and milo, loss of suitable habitat and lack of timely rainfall has prevented them from rebounding quickly. We predict that pheasant hunting will be fair.
Waterfowl
Waterfowl hunting will be limited to areas that received sufficient rainfall. Some playas are still holding water, while others have already dried up. Keep your fingers crossed for some significant rainfall to help keep water available into the fall and winter for migrating geese and sandhill cranes.
Dove
The lack of timely rainfall can be viewed as either a negative or positive influence on dove hunting opportunities. If your dirt tank went dry, it won't be attracting many doves. However, if you have one of the few dirt tanks that still has water, you will probably see a lot of dove hunting action. Sandier soils still have a good number of sunflowers, but sunflowers and other seed-producing weeds are in limited supply on tighter soils throughout the area.
There are multiple small game leases throughout the Panhandle that offer dove, pheasant and waterfowl hunting opportunities under the TPWD Annual Public Hunting Permit. Hunters are encouraged to look up more information about this opportunity on tpwd.texas.gov.
Quail
We have been getting reports of people seeing broods of quail, and we think the quail season will be fair to average.
Last year, the Rolling Plains was covered in a blanket of broomweed, which provided good cover for quail throughout the winter. However, a hot and dry late spring and early summer did not give us much hope for a good hatch of birds. The good news is it doesn't look like we will be covered up in broomweeds this year. As a result, hunters should have no problem seeing their bird dogs work.
Turkeys
Most landowners report that they aren't seeing the large flocks of turkeys that they normally see. However, there have been plenty of sightings of turkey poults. Hunters may want to take advantage of the fall turkey season.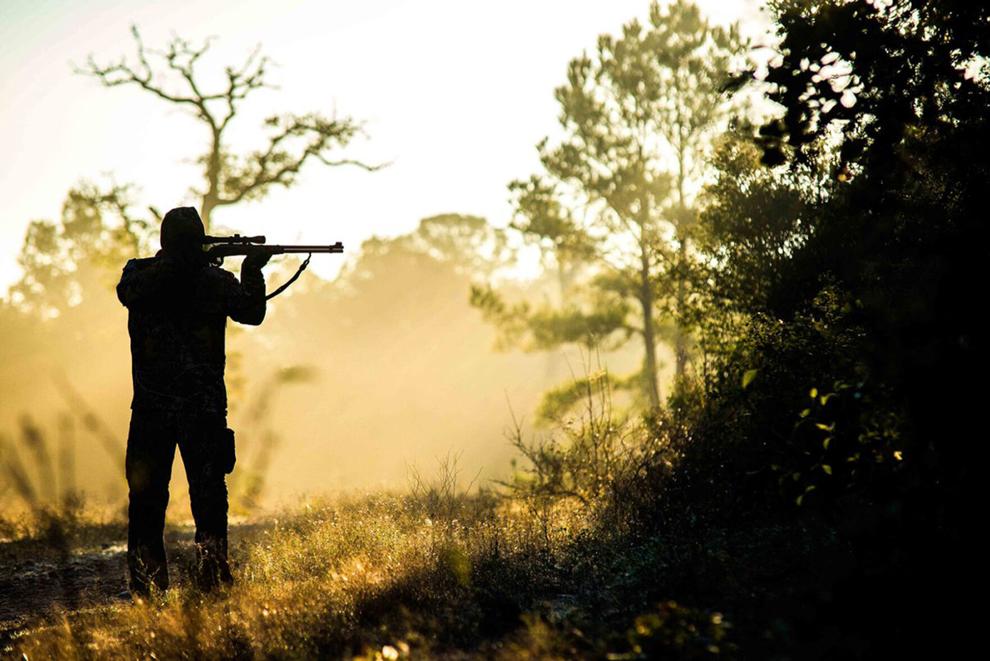 Region: South Texas
District Leader: David Veale
Conditions across South Texas will generally be average with some pockets of tough conditions.
The entire region had a relatively dry winter, with little carryover moisture. This persisted until May, impacting Rio Grande wild turkey production and the first round of quail nesting. Luckily, we got some badly needed moisture just in time for white-tailed deer fawns and a second round of quail nesting attempts.
Early summer rains greatly benefited Deep South Texas, south of Corpus Christi along the coast and as far west as Falcon Lake. The area west of U.S. Highway 83 in Kinney, Maverick and Dimmit counties missed most of the rains and will likely see slightly below-average conditions.
Spotty June showers across the entire region have allowed some properties to get by, while others have missed out and remain pretty dry. Antler production should be good for those that caught the rains. Conditions will be highly variable across the region.
Region: Post Oak Savannah
District Leader: Roger Wolfe
The Post Oak region of the state received abundant rain through early July. Range conditions from the Red River Valley on the Texas/Oklahoma border and south to the Brazos Valley near College Station are experiencing excellent native habitat production.
Conditions may vary locally. The northern portion of this area has received more rain and has better conditions than areas in the southern portion. Heavy cover conditions are good for wildlife but may offer some challenges to hunters this fall.
White-tailed deer
The overall health of the Post Oak deer herd continues to be strong. Fawn recruitment over the last several years has been good, and this year's class should again be above-average based on good habitat conditions.
After multiple years with antler restrictions, dividends are showing older age class bucks more frequently represented in the harvest. Hunters should continue to see older age bucks in the population and have opportunities to harvest these trophies. Good habitat conditions should allow for good antler growth this season.
It's not all good news, however. Despite the increased doe hunting opportunity in recent years, deer densities in many areas of the Post Oak Savannah and Blackland Prairie are still elevated and increasing, which can cause undue strain on the habitat. Sex ratios remain poor throughout the area due to inadequate antlerless harvest combined with excessive buck harvest.
Expanded doe days will continue this year in several counties. This opportunity was well received, and hunter success was good last year and should continue into this upcoming season. The benefits of doe harvest are many, and hunters wishing to improve their deer herds should consider increasing antlerless harvest.
Dove
The Post Oak is not a traditional destination for dove hunters, but there are some quality opportunities for wingshooting in select areas. There are multiple small game leases that provide dove hunting under the TPWD Annual Public Hunting Permit. Hunters who purchase the permit will receive a detailed booklet that provides all the information needed to plan a dove hunting trip.
Abundant rains will encourage croton, ragweed and common sunflower production, providing good food sources for dove as seeds mature. Abundant seed production and water will potentially keep birds scattered, but good scouting and planning will pay off for hunters that put time in to explore new hunting locations. Nationwide, dove banding projects continue, so be sure to report any leg band information obtained from harvested birds.
Waterfowl
The abundance of rain should provide increased water availability and soil moisture for easier filling of wetlands in the fall. Elevated rainfall isn't always a good thing, however, as many wetlands were flooded during the spring and summer. Emergent plants were likely inundated, thus decreasing plant survival and seed production (the key to holding waterfowl in an area).
Acorn production should be strong in the river bottoms and lowland areas, providing an abundance of forage assuming there will be ample water availability this winter.
Waterfowl numbers are relatively unknown this year with many surveys being canceled due to COVID-19 concerns, but habitat conditions in the northern plains of the United States should result in good numbers of birds in the Central Flyway.
Hogs
Shoot them! Feral hog populations continue to increase and expand across the region, and property damage from hogs often create a significant financial burden to landowners. Hogs can be detrimental to other wildlife species, as well.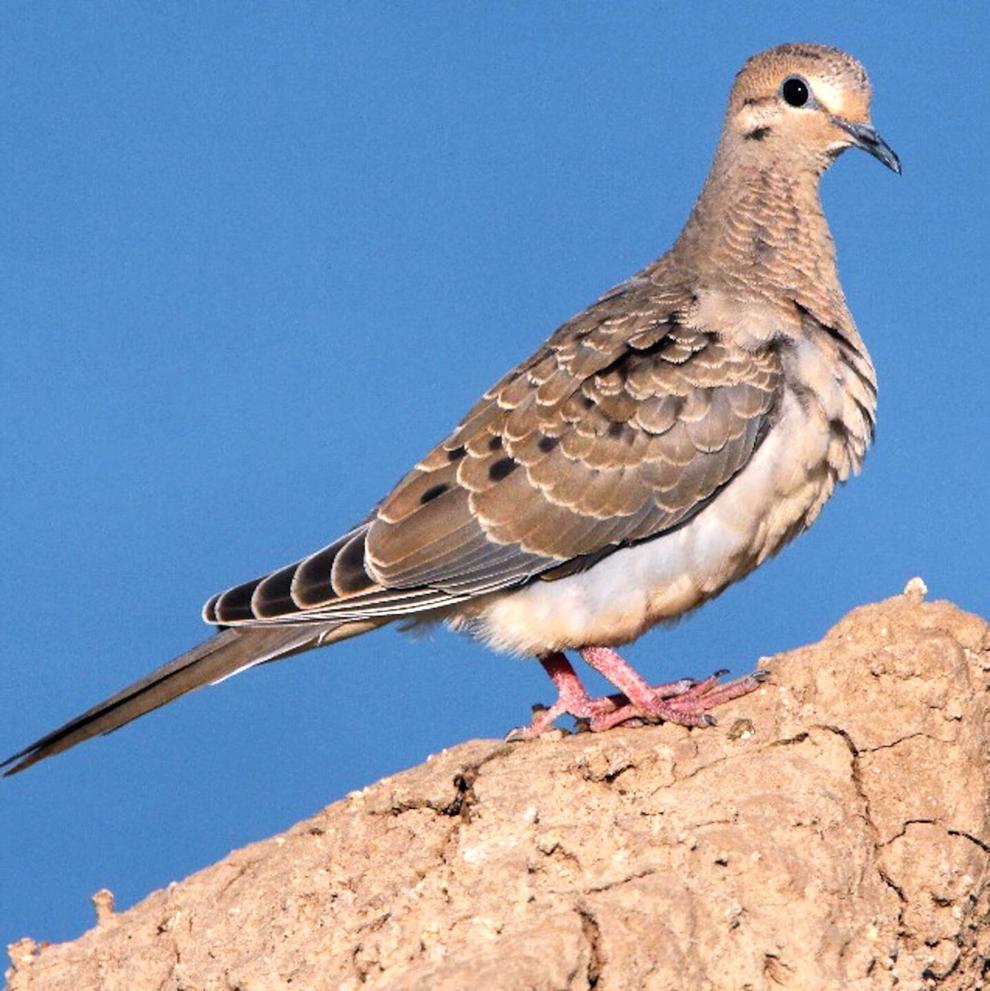 Region: Edwards Plateau
Technical Guidance Biologist: Joyce Moore
Timely rains and milder winter temperatures have combined to create an above-average year for wildlife in the eastern portion of the Texas Hill Country. The moisture has created a flush of herbaceous growth — residual grasses for fawning cover, along with forbs and an abundance of insects for game birds.
The eastern Plateau seems to have fared well on the moisture front, and biologists are cautiously optimistic if well-timed rains continue to fall. Conversely, weather patterns in the western Edwards Plateau were more in line with normal rainfall averages. By June, the area had already received half of its average annual rainfall.
Many of these areas continue to recover from a severe anthrax outbreak last summer.
Although early spring rains fell on this area, follow-up rain was sparse, resulting in hotter temperatures and drier conditions over the region.
The rain that fell in late 2019 was generous enough to prepare a forb and grass base that assisted many species through the remainder of winter and into spring.
However, that base was dry enough by April that several wildfires were experienced across the area. Western Plateau biologists are anticipating an average year for wildlife.
White-tailed deer
White-tailed deer populations will again be on the increase across the central and eastern areas, thanks to spring/early summer rains, a mild winter and a significant carryover of animals from the 2019 season.
Antler development appears to be improved for the second straight year. Carryover bucks should be one year older and display improved antler quality to match their age. ''Nutritionally inferior'' bucks should be a lesser issue in 2020 in the eastern Plateau due to the increased availability of natural forage.
Although mast production is expected to be closer to average this year, it will still be significantly less than the bumper acorn crop in 2019, which negatively affected hunter harvest last season. If current range conditions persist into fall, hunters in the central and eastern Edwards Plateau may be frustrated early on. However, if they are patient and wait for freezing weather to remove vegetation, they could be rewarded with older bucks sporting larger antlers.
In much of the western Plateau, mature age class animals will be harder to find — particularly in portions of Sutton, Crockett and Edwards counties, where many herds are now in the rebuilding phase. In those areas hardest hit by anthrax, deer numbers are greatly depressed, but already showing a slow recovery.
Expect habitat conditions to improve just ahead of population recovery. Landowners should be mindful of preventing native and exotic herds to outpace habitat recovery. Outside of the anthrax zone, expect higher deer numbers and reduced antler quality due to two dry summers and over-used habitats from a combination of livestock, whitetails and free-ranging ungulates.
Rio Grande turkey
While populations of adult birds have remained relatively stable over much of their Hill Country range, populations in the central and western Edwards Plateau suffered major setbacks during the 2014-18 period. This was the result of large flocks breaking up or abandoning traditional roost sites due to historic flooding along major riparian systems, along with the lack of production/recruitment. However, with the monsoonal rains that fell in spring 2019, improved nesting and brood-rearing conditions allowed a bump in numbers. Current 2020 production, although not as impressive as 2019, has been average, with a number of broods observed in the area.
In the eastern Plateau, adequate vegetation for nesting and abundant insect production, including grasshoppers, spiders and other invertebrates, for growing poults has created a positive recruitment scenario. As a result, individuals are reporting seeing and hearing more turkeys on their properties, as well as reporting larger-than-average broods.
Turkey hunters should expect a limited number of mature birds available for harvest, but large numbers of young birds in the population. Although these young birds won't impact the 2020 season yet, it does bode well for a sustainable future harvest.
Bobwhite and scaled quail
Cooler spring and early summer air temperatures and monsoonal rains improved range conditions across the western Edwards Plateau in 2019. This allowed bobwhite quail to begin somewhat of a comeback. Landowners and local biologists reported increases in calling activity, visual sightings and even reproduction. Although bobwhite populations may still not warrant huntable numbers in many areas, reports do represent positive trends.
Scaled quail numbers appear to be more stable, with huntable numbers expected in the far western counties. This is due to more consistent 2020 rainfall on the northwestern edge of Crockett County and other areas of traditional scaled quail habitat. Range conditions in these areas may have allowed a decent hatch again this year. Some larger coveys could be expected in these areas.
Dove
Biologists are predicting an increased number of migratory species winging their way through the Hill Country this fall. Ample rains positively affected the availability of seed-bearing grasses, forbs and agricultural crops needed to attract mourning and white-winged dove. In areas with farming operations nearby, short-term dove hunting should be excellent until cool fronts push the birds farther south.
The availability of water always holds the key to a successful dove hunt. If late summer rains arrive on schedule, this should hold the birds longer, but also will scatter them across the landscape for hunting. It may also cause the birds to abandon a site quickly if exposed to heavy hunting pressure. Field hunting may prove more productive early in the season.
Exotic species
In many areas of the Edwards Plateau, invasive exotic species are on the increase. This includes both invasive feral swine and free-ranging populations of axis deer and other exotics, which are causing significant damage to riparian systems throughout the region, particularly in Gillespie, Kimble and Kendall counties.
The Pedernales, Guadalupe and the South Llano river system drainages have been particularly hard hit by herds of free-ranging axis deer. Property owners in these areas should adjust harvest strategies to control these populations through shooting and/or trapping.
Region: Oak Prairie
District Leader: David Forrester
The Post Oak region and Coastal Prairie region of Texas enjoyed a good spring with adequate rain through May. June turned out rather dry, although the southern portion of the district received good rainfall toward the latter part of the month. Range conditions are good, and the native habitat production has been good.
White-tailed deer
Fawn recruitment over the last several years has been good, and this year's fawn crop should be well above average based on excellent native habitat conditions.
Antler restrictions began in this district in 2002 as an experimental regulation, and the benefits have been evident since about 2005. Basically, we've shifted the age structure of bucks in the bag from predominantly 1½- to 2½-year-old bucks to 3½- to 4½-year-old bucks. We are allowing those young bucks to get at least one or two more years on them. Additionally, we've seen better buck-to-doe ratios. Antler quality this year should be average to above average for most areas, especially those that have older age class bucks.
We added a four-day doe season during the Thanksgiving holiday last year and 16 counties in Region 7 were impacted. Along with the new doe days, mandatory reporting was required. This also impacted archery season.
Overall, biologists believe the additional harvest allowed under the new regulation had no negative impact on the deer population. Biologists will continue to monitor population densities through annual surveys conducted from late July through September on a landscape basis throughout the region. Although we've improved our buck-to-doe ratios across the district, additional doe harvests could improve that more and remove excess mouths off the range.
Dove
The areas around Katy to El Campo produce good dove hunting most years. White-winged dove has increased in prevalence around Sealy and El Campo. The season should be a good one, although our dove trapping has been spotty this year. Farmers have had a great year, which bodes well for harvest toward hunting season.
Turkey and Quail
Our turkey population is spotty. We conducted a three-year study on nesting success and found that production is minimal most years. This is primarily due to habitat conditions and predators. Quail are still hanging on in the southern part of the district. Quail numbers seem to do better in dry years rather than wet years.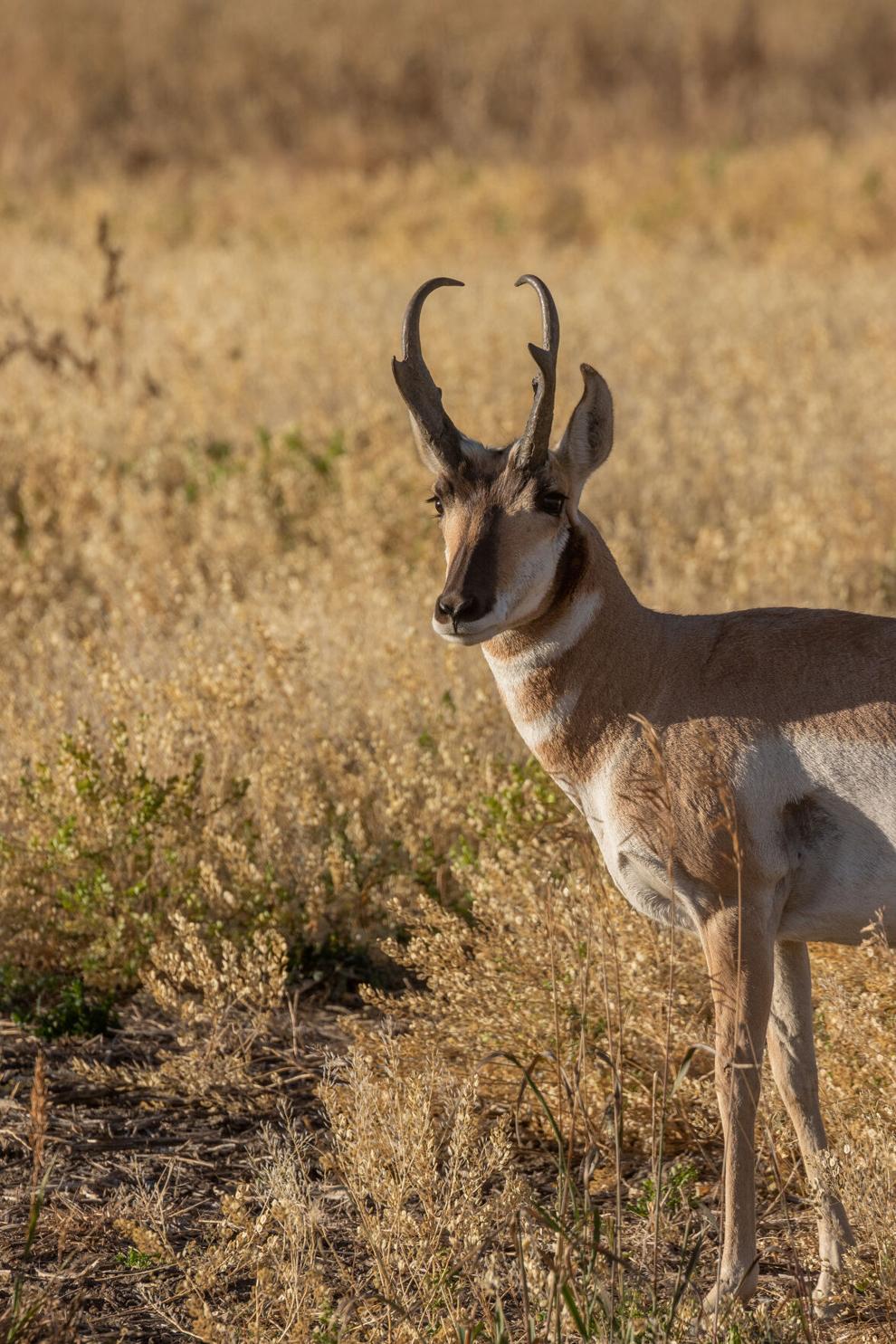 Region: Trans-Pecos
District Leader: Mike Janis
Most of the Trans-Pecos area received good winter moisture, which set the stage for a good spring. However, this spring turned out brutally dry for most of the region. We did see some spotty early summer thunderstorms, but as of late July, things were still pretty dry.
In the far western Trans-Pecos (Hudspeth and El Paso counties), the good winter precipitation continued into early spring, so that area got off to a great start for the year. That start may have helped carry wildlife through the dry spring, as evidenced by the large pronghorn fawn crop in northwestern Hudspeth County. As always, rainfall is highly variable throughout the region. Any moisture received during August will be highly beneficial as we head into the fall hunting season.
Mule deer
We should finally be past the impacts of the 2011-12 drought, and average-to-above-average fawn crops in 2013-15 should translate into good numbers of older age class bucks that were spared in previous hunting seasons. The number of 7½-year-old bucks should be higher this year than at any point in the past decade. The impacts of the good winter moisture are likely negated by the dry spring, so we expect antler development to be about average.
White-tailed deer
White-tailed deer have a limited distribution in the Trans-Pecos, with good numbers occurring around Terrell and Pecos counties. Like mule deer, hunters should see good numbers of mature bucks this season. The deer were looking good at mid-summer, but biologists weren't seeing many early fawns. We expect 2020 to be an average year for antler production.
Scaled quail
Biologists were seeing some coveys in July, which is indicative of early reproduction, but the reports were spotty. Decent carryover from 2019 and a good winter still offer hope, and the final verdict will hinge on late summer rainfall. Western Hudspeth County fared better than most of the Trans-Pecos this winter and spring, and biologists saw more coveys there. The spotty nature of the region's rainfall can impact quail populations more dramatically than other species, so there is still hope for a good season in some locales. Overall, we expect an average quail season, at best.
Pronghorn
Winter moisture is critical to Trans-Pecos pronghorn. Good winter and early spring rains in Hudspeth County — the pronghorn stronghold for the Trans-Pecos — resulted in a 70% fawn crop, according to June surveys. The long-term average fawn crop in the Trans-Pecos is 30%. Outside Hudspeth County, the remainder of the region had fawn crops that were around average to below average due to the dry spring.
Nonetheless, pronghorn numbers continue to hold steady. Pronghorn hunting is by permit only in Texas, and we expect a slight increase in the number of permits issued in the Trans-Pecos this year.
Dove
Dove hunting quality is highly variable in the Trans-Pecos. While the dry summer and spring may have impacted the hatch, a good season is not out of the question because of the birds' migratory nature. Hunting could be good over tanks that are still holding water in September. Much of hunting success will depend on August and September rains and the timing of cool fronts.