On Aug. 26, 1920, Secretary of State Bainbridge Colby issued a proclamation declaring the 19th Amendment had been ratified and was officially part of the United States Constitution. The 19th Amendment, otherwise known as the Susan B. Anthony amendment, named for the women's rights activist who played a pivotal role in the suffrage movement, gave women the right to vote.
The fight for that right had been raging for more than 70 years.
Courageous suffragists first organized and demanded their right to equality during the first National Women's Rights Convention in Seneca Falls, New York, in 1848. Over the next seven decades women lobbied, marched, picketed and protested for the right to the ballot.
On Nov. 2, 1920, more than 8 million women across the United States voted for the first time. Today, more than 68 million women vote in elections because of the brave women who never gave up the fight for equality.
One hundred years later, a Nacogdoches photographer is celebrating the centennial anniversary of the 19th Amendment through the lens of her camera.
"You look at the portraits of ladies who were fighting for the right to vote, Susan B. Anthony, Harriet Tubman, and those portraits are so important," said photographer Rachel Lout. "You can look at them, and wonder what was their life like at that time. You know the dates they were taken, and you think about what was going on, historically, at that time. I think portraits are a good way to showcase women and how they are at this time."
Her portrait project "100 Years Strong" will showcase 19 women, recognizing them for their intrinsic uniqueness and the progress they've made in historically male-dominated industries and events.
"I come from a family of strong women, and I want to celebrate strong women and their strengths; whatever glass ceiling they're breaking; whatever male-dominated job they're in," Rachel said. "I did the roller derby shoot, and enjoyed that so much that I felt like I should do this for more women, showing their different sides, the more feminine side, the more empowered and fierce look, too."
Rachel graciously shared the initial photos from her personal project with Charm East Texas, and she's looking for more women to participate. If you are interested in becoming one of the 19, contact her on her website rachelloutportraits.com/19thamendment.
Heaven, Age 13, Seventh grader, Football player
"My first touchdown made me feel like I was actually a part of the team — that for one moment I wasn't a girl on the football team. I was just like the guys."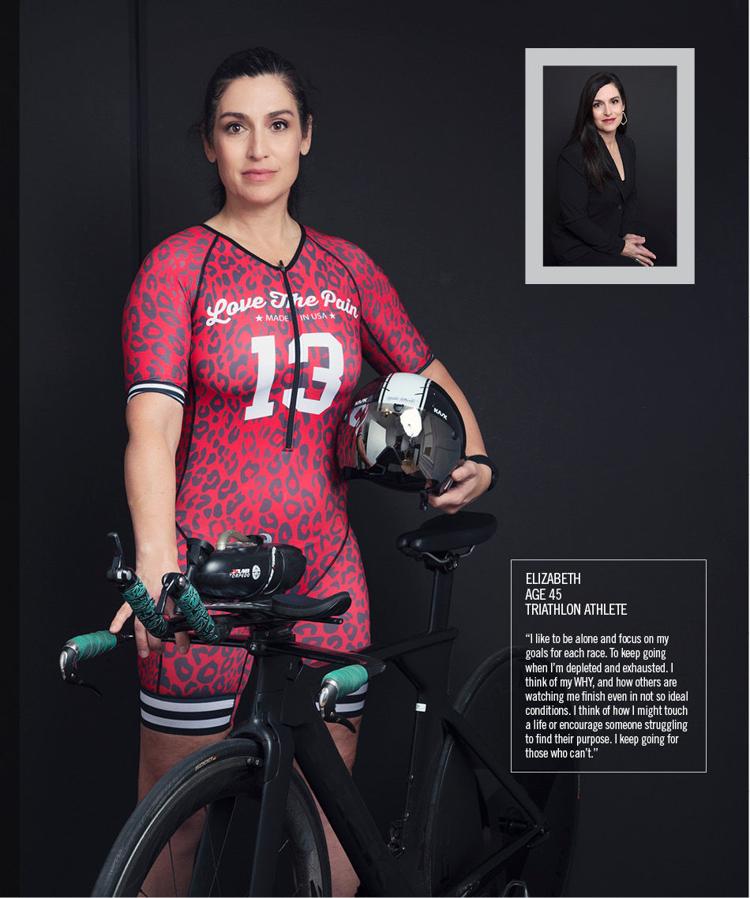 Elizabeth, Age 45, Triathlon athlete
"I like to be alone and focus on my goals for each race. To keep going when I'm depleted and exhausted. I think of my WHY, and how others are watching me finish even in not so ideal conditions. I think of how I might touch a life or encourage someone struggling to find their purpose. I keep going for those who can't."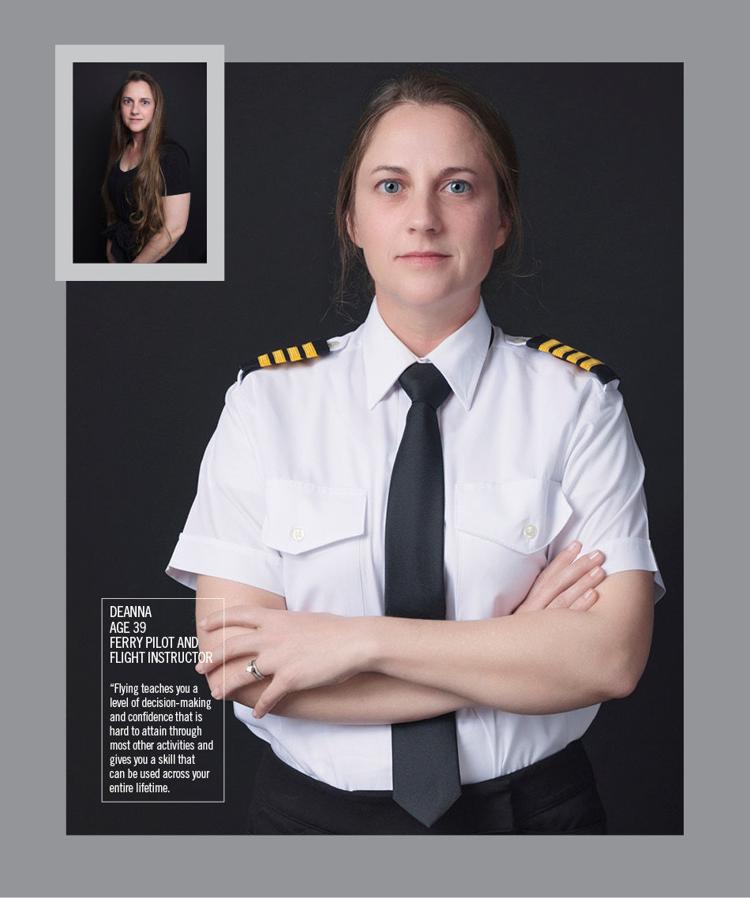 Deanna, Age 39, Ferry pilot and flight instructor
"Flying teaches you a level of decision-making and confidence that is hard to attain through most other activities and gives you a skill that can be used across your entire lifetime.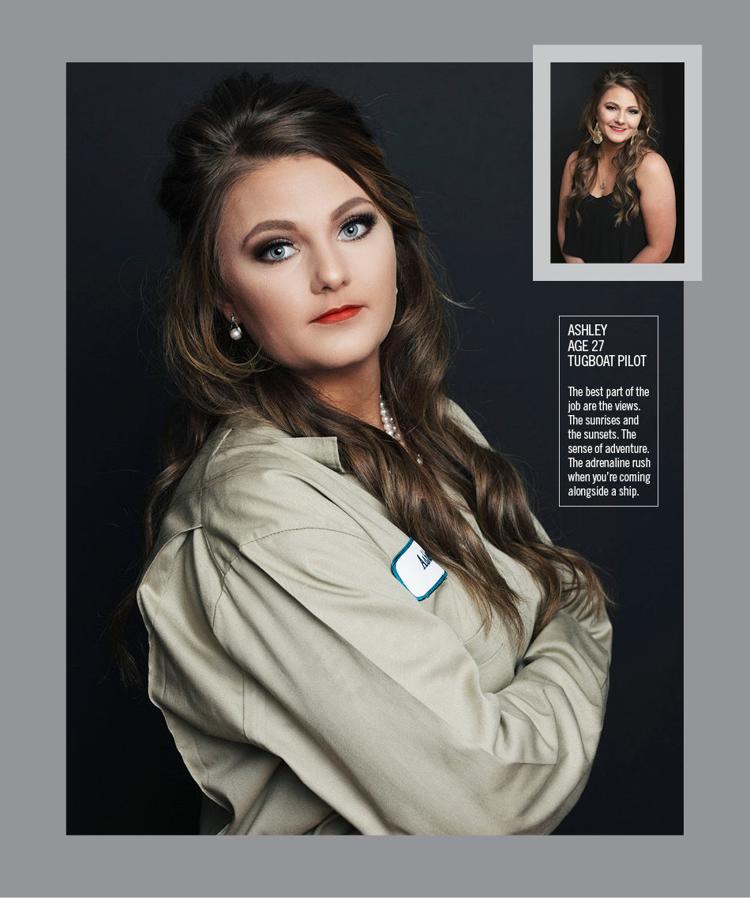 Ashley, Age 27, Tugboat pilot
The best part of the job are the views. The sunrises and the sunsets. The sense of adventure. The adrenaline rush when you're coming alongside a ship.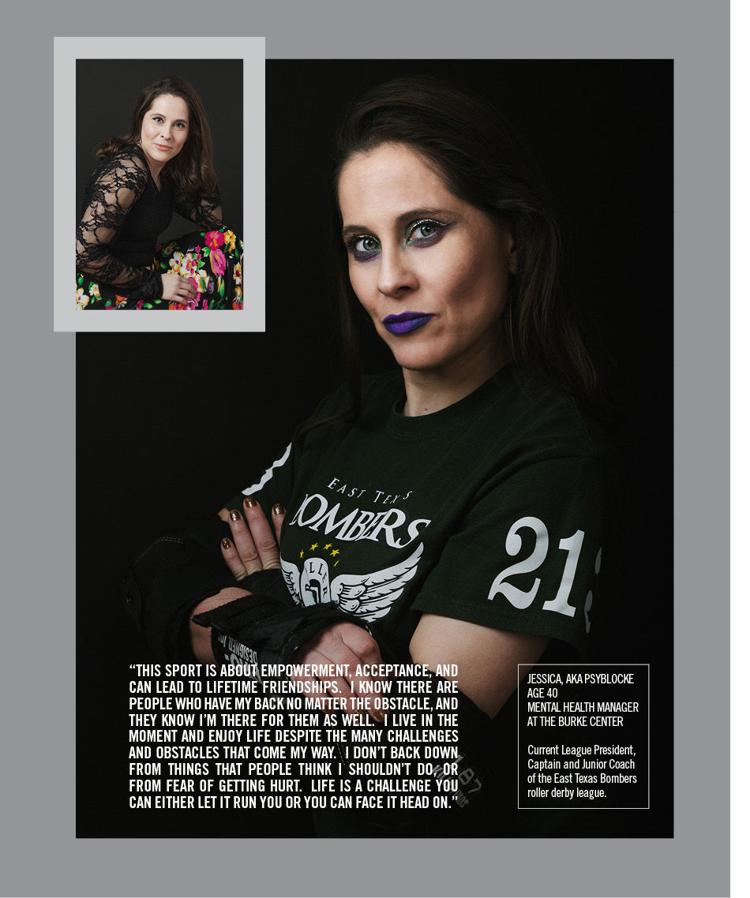 Jessica, aka Psyblocke, Age 40, Mental health manager at the Burke Center; Current League President, Captain and Junior Coach of the East Texas Bombers roller derby league
"This sport is about empowerment, acceptance, and can lead to lifetime friendships. I know there are people who have my back no matter the obstacle, and they know I'm there for them as well. I live in the moment and enjoy life despite the many challenges and obstacles that come my way. I don't back down from things that people think I shouldn't do, or from fear of getting hurt. Life is a challenge you can either let it run you or you can face it head on."
— Jessica, AKA Psyblocke