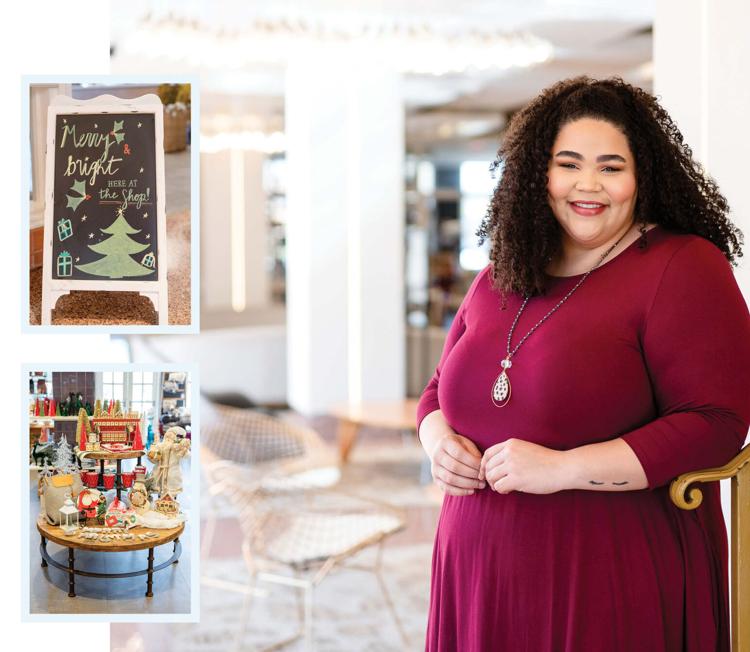 Tucked inside the Pineywoods, in a town packed full of history, is a shopping experience similar to what can be found in larger cities. This small-town boutique is a mix of big name and local brands and is inside the historic Fredonia Hotel in Nacogdoches.
The hotel itself is a place to experience all of the history and charm that Nacogdoches has to offer. Its building was funded mainly by the residents of the town in 1955. They wanted a convenient place for travelers to rest. Since that time, the Fredonia has been constantly under different ownership, including a larger hotel chain at one point.
More recently, Nacogdoches natives Barbara and Richard DeWitt "took the hotel on as a love project," said their shop manager and buyer Kelsey Rogers. With the vision of the DeWitt's, the building reopened in 2017 following a renovation. The impressive boutique hotel consists of three separate areas and 109 rooms for guests. There is a historic main tower, private cabanas surround the main pool area and a family friendly terrace on the backside of the property. The terrace features a jumbotron for movies, a pool and even an area for pets.
"When you walk through the hotel, you see that mid-century modern. You hear music from the '50s and '60s because we want to keep that vibe; but we are also updated and renewed and refreshed," Rogers said.
Rogers has worked for The Shop at the Fredonia for almost two years now. She is a Nacogdoches native and studied merchandising at Stephen F. Austin.
"I really love it here," she said. "I am born and raised in Nacogdoches, so I've known about the hotel my whole life ... I always planned on moving to a big city ... but when I started working here I fell in love with that little store."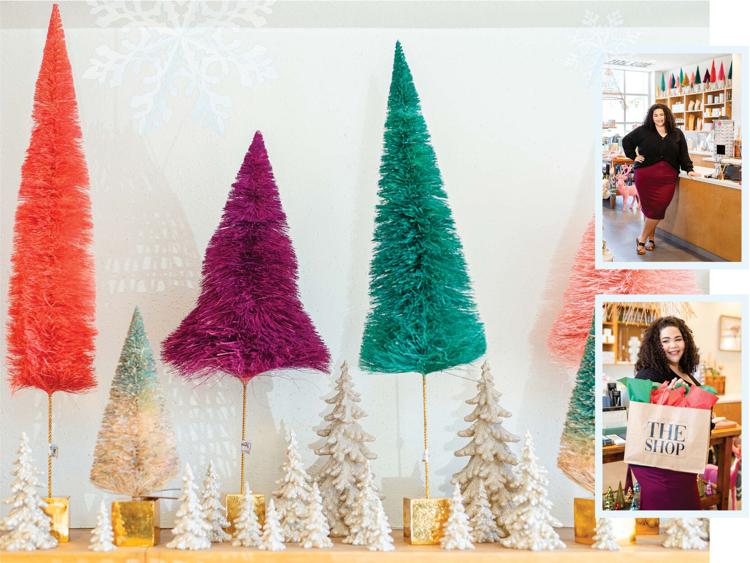 What is now The Shop at the Fredonia has been said to have been a dress shop, a coffee shop, a clothing store and even an office space during its turbulent past.
"Barbara really wanted it to be a gift shop, but she wanted it to be different. She wanted it to be more like a luxury boutique," Rogers said. The products they carry at The Shop are similar to what you would find in Anthropologie or West Elm, along with keepsake Fredonia and Nacogdoches memorabilia.
The Shop also works with local businesses. They partner with stores around downtown Nacogdoches to create unique designs for merchandise, local authors and even the local Fredonia Farms from where most of the food served at the hotel's cafe comes. As they grow, Rogers said they have begun incorporating more well known brands into the store, pieces that people can recognize simply by seeing the labels, while still keeping that small-town feel.
When visiting The Shop at the Fredonia, it is clear they are big on visual advertising. Each season the store is flipped accordingly. It is stripped down, rotating out seasonal items and items that haven't been selling as well as others.
"We will be flipping the store soon for Christmas, it is a two-day event. Me and my girls, we are here long hours. They put in a lot of hard work for me, but it pays off. People really love how the store looks and how it's laid out," Rogers said.
The local upscale boutique also participates in events throughout the year. Some events are communitywide, such as the Halloween Boutique Crawl and Holiday in the Pines. During these, The Shop will partner with other boutiques from downtown Nacogdoches to offer one-time deals and homemade treats to shoppers.
Due to the cancellation of this year's annual Holiday in the Pines, The Shop will be participating in a similar Merry Christmas Market on Nov. 21-22. They will be hosting an East Texas native and her popular custom jewelry, Jordan Loves James, as a pop up shop for the occasion. The Shop hosts events specific to their store at The Fredonia, as well. Last summer they hosted a "Flamingle" event. The store was adorned with a Hawaiian theme and included food and giveaways for customers and hotel guests to join in on.
Opening their boutique inside of a historic hotel has its perks. "It's not just a hotel gift shop," Rogers said. "It's a place where Nacogdoches natives want to come to shop."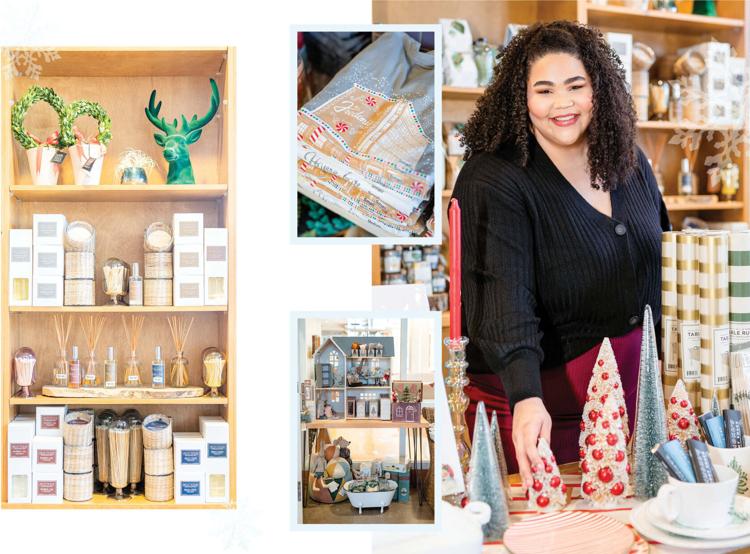 Rogers said hotel guests have even become loyal customers, utilizing the store's social media platforms to view and purchase merchandise after they leave. With their location, they accumulate customers from all over the United States and around the world. People visiting from France, Sweden and Australia were a few of the most memorable encounters for Rogers. She described The Shop at the Fredonia as being a nice surprise. When people stay at hotels, they don't generally expect to find upscale, unique shopping right next to the lobby.
The Shop operates with five loyal employees with Rogers and Dewitt as their devoted leaders. Rogers has high hopes for the boutique. "We definitely have grown, and we want to grow more."