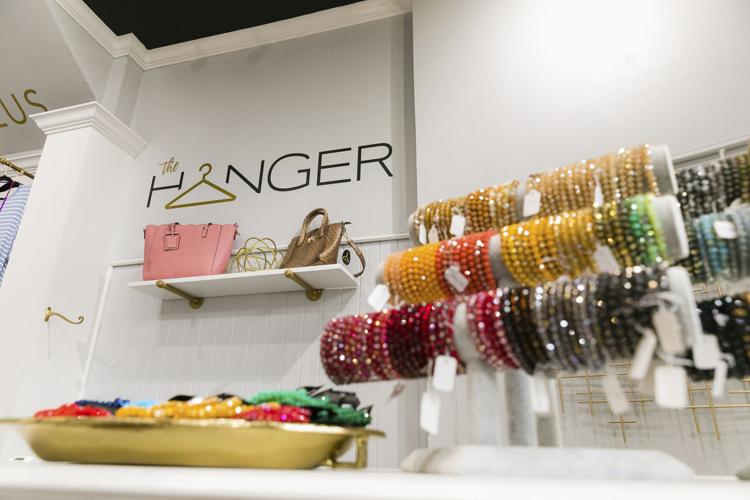 Lufkin native Karlye Fleniken, 27, had two dreams in life. After successfully accomplishing her first desire to become a fashion merchandise buyer for a large corporate company in Dallas, Fleniken is now living her second dream as the owner of The Hanger, a stylish women's boutique located in the heart of historic downtown Lufkin.
"Why wouldn't I want to be my own boss? I want things to be a certain way and merchandise it my own way," Fleniken said. "I feel like I'm very creative, and I thought it would be cool to own my own shop, be my own buyer and purchase things that I know everybody likes, rather than just taking a wild guess on what's going to sell and what's not."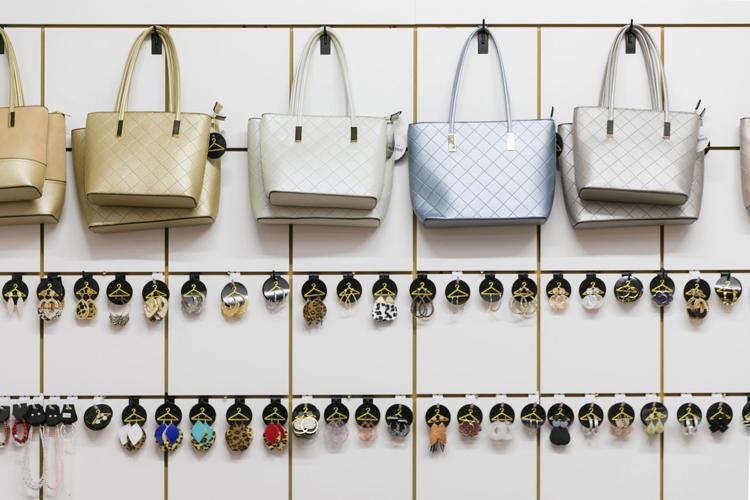 The Hanger opened in July 2018.
"Life happened all of the sudden, and it was perfect timing for me to come home," Fleniken said. "This is my hometown. I wanted to bring something new, and since I was in Dallas and shopped the boutiques there, I wanted to bring a taste of that here."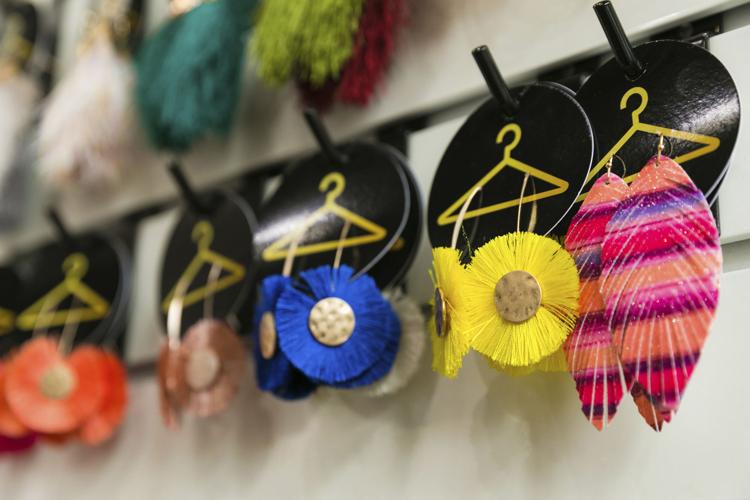 Timing was definitely on her side. Two weeks after moving home, Fleniken heard that Sew Junkies was moving out of their storefront near the corner of South First Street and West Shepherd Avenue. Fleniken saw the space, put a deposit down and signed the lease within a few days. One month later — a month filled with many late nights and exhausting days for the entire Fleniken clan — she was open for business.
The Hanger carries a variety of women's fashion, including tops, shoes, purses and accessories, as well as doTERRA essential oils. She also stocks a good supply of plus-size clothing.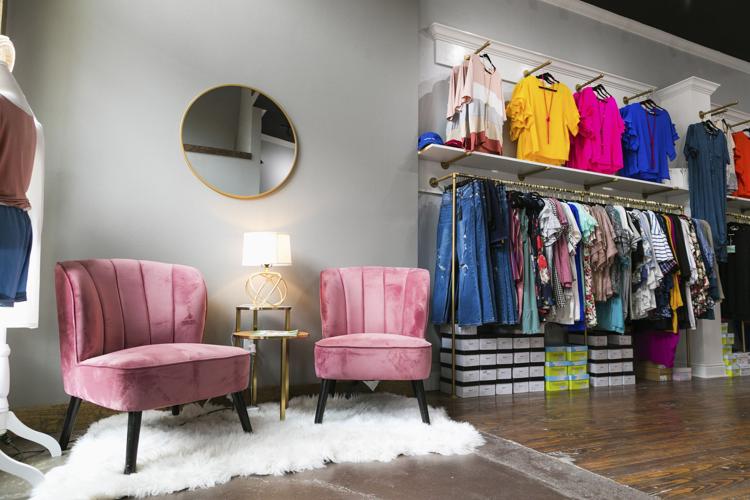 "Not a lot of people downtown carry plus sizes. Finding trendy plus-size clothes is really hard because everything is so plain, but I try to find trendy pieces."
The adorable shop with its gorgeous wooden floors and open, airy concept is packed with stylish, day-to-day wear featuring bright colors, minimal but trendy patterns and rows of beaded accessories. She carries downtown's most extensive collection of shoes, which are displayed prominently in the center of the store. A quote from movie "Sex and the City," spoken by Fleniken's own fashion icon, Carrie Bradshaw, is one of the first things customers see when they walk through the door.
"I like my money right where I can see it ... hanging in my closest."
A sentiment with which the shop's owner readily agrees.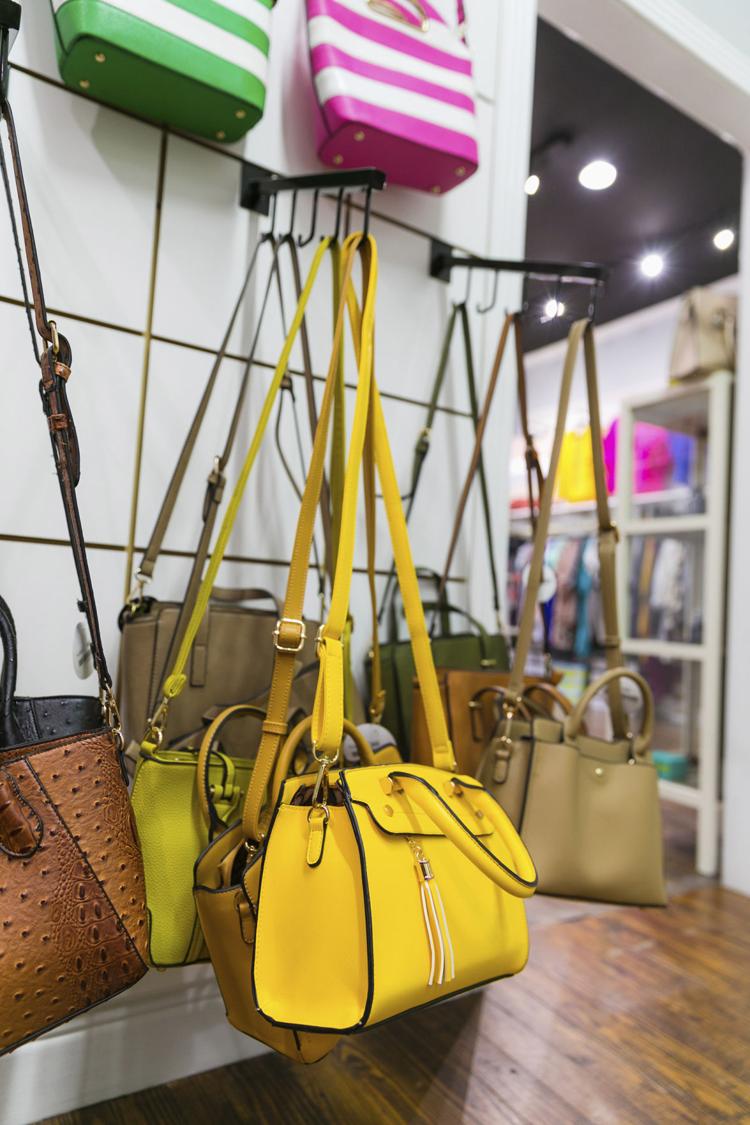 The store owner's passion for clothes and people are evident. Her eyes light up as she animatedly talks about the endless possibilities The Hanger has provided in her life. In turn, she strives to make each customer's shopping experience as excellent as possible with free snacks and Mimosa Saturdays.
Now she's utilizing her fashion merchandising degree from Stephen F. Austin State University in ways she always imagined she eventually would.
"I help (people) find their style. That's my job, to pull out your inner personality through your clothing.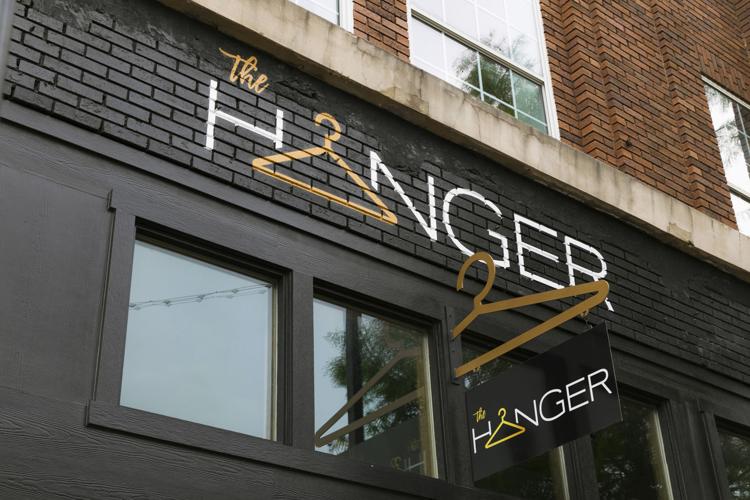 "My favorite is when people don't know what they want. That's actually when I get to use my degree and my knowledge and use what I know to be creative. Some people come in here and say, 'I genuinely don't even know my style or what I like.' I'm like, 'heck yeah! Get in the fitting room. I'm just going to bring you stuff.'"
And the name, The Hanger?
"When I graduated college with a fashion merchandising degree, I had to seal the deal. So I got a hanger tattoo," she said. "When we were finding a name, I had this list, and my arms were crossed, and I looked down and thought, 'Oh my gosh. I have a hanger. We're going to call it The Hanger.'"
Fashion trends on Fleniken's radar for this summer include bright, neon colors, cobalt blue, hot pink and grass green — all of which can be found hanging on the walls around The Hanger.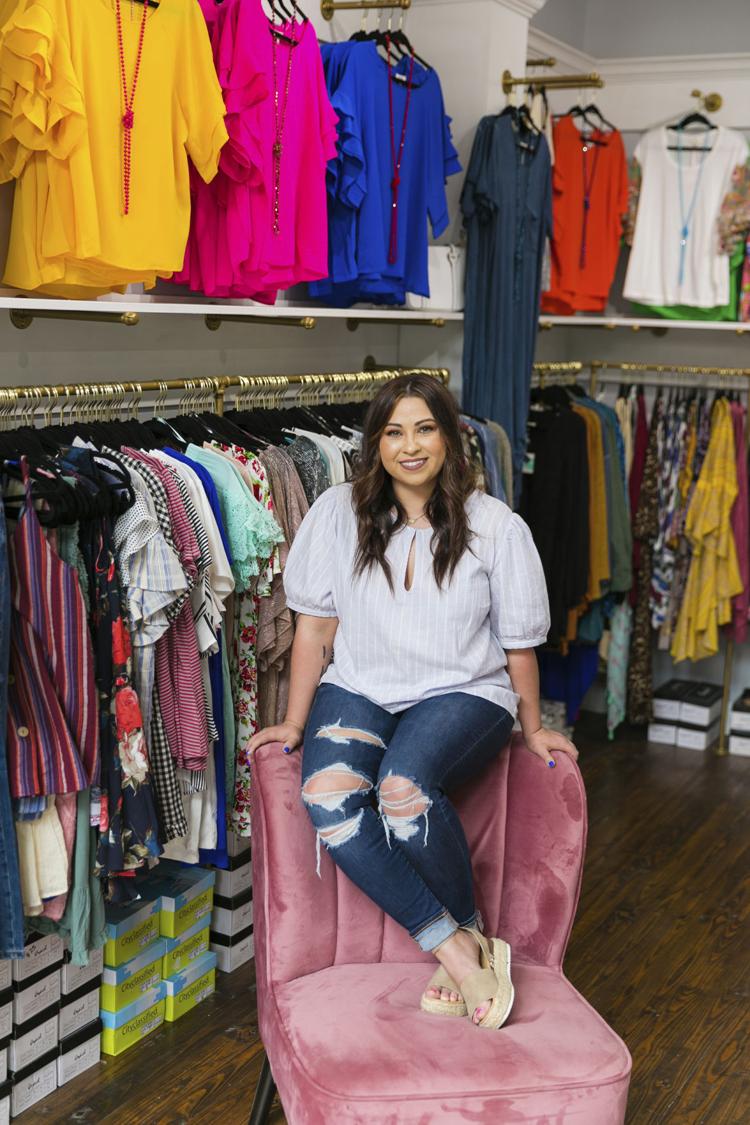 "I try to stay up-to-date. I want it to come in before it's here (in Lufkin), so when it does come here, people aren't waiting and looking for it. It's right here already."
Now that she's turned her previous dreams into reality, Fleniken is working on a third vision: to make women feel beautiful and recognize their self-worth.
"I want to be in fashion because I want you to feel beautiful inside and out," Fleniken said. "It's kind of like a self-love thing. Seeing people when they check out and they're so happy, it's because I helped them. I feel like my calling is to make other people feel beautiful."