When Hannah Cook left her teaching job at Huntington ISD to be at home with her new baby, she knew she needed to find something creative to do. She had taught business and technology for the past five years and needed an outlet to create.
Growing up with two brothers and a sister, Hannah was a basketball player and didn't consider herself super girly. "I do like big earrings. I wasn't going to pay for it if I could make it," she said.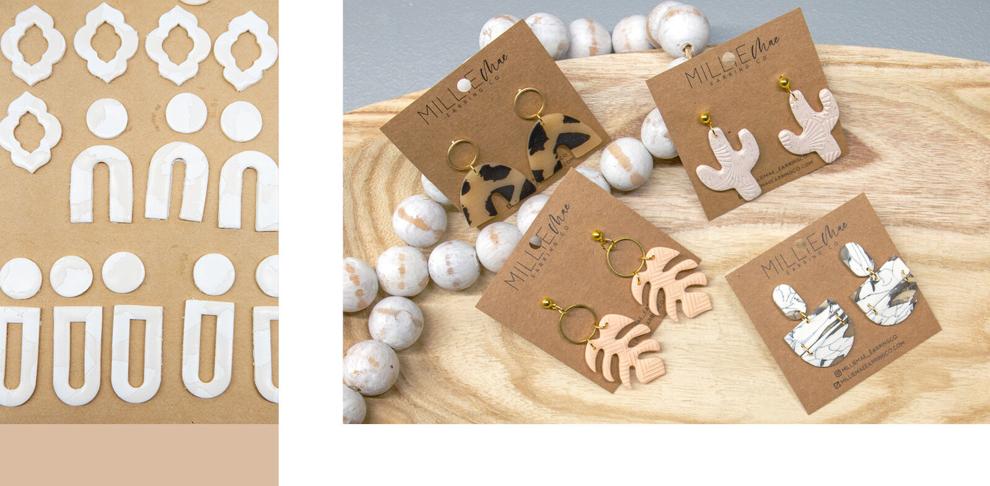 Hannah had found earrings she liked, but couldn't justify spending money on them since she was not currently working. Her creativity kicked in and she knew she could make them. She spent several months educating herself and honing her skills before opening her business in March 2020.
Hannah had dabbled in other ventures before she became intrigued with making earrings. "Most things you get tired of, but I am obsessed," she said.
She spends a lot of time researching styles online. "Because I'm a stay-a-home mom, I don't get dressed and go out a lot, so I had to do a lot of research to see what is the style and what are people wearing," Hannah said.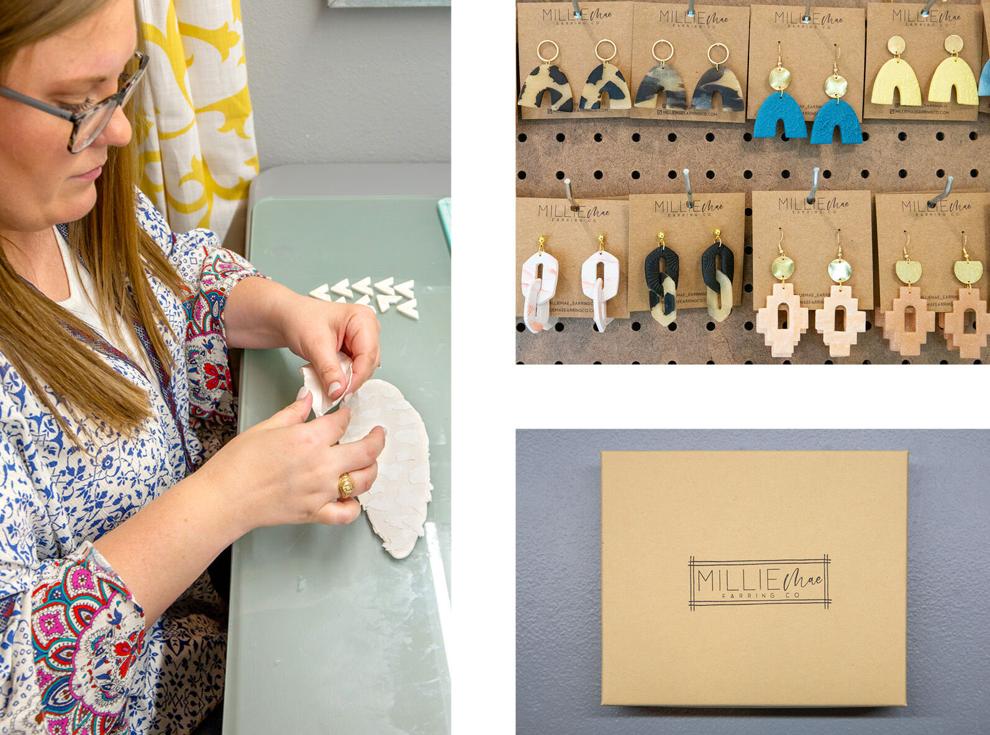 She creates each pair of Millie Mae earrings using sculpting clay. Hannah hand-mixes all of her colors, which are influenced by life around her. "I see something I like, it might be scenery, and I'm like, 'Oh, I like these colors.' I screenshot it and save it to an album on my phone. I just draw inspiration from that," she said. She adds texture and veining by using various techniques before cutting the earrings out, baking them, then sanding them. Hannah then assembles the final product to complete the process.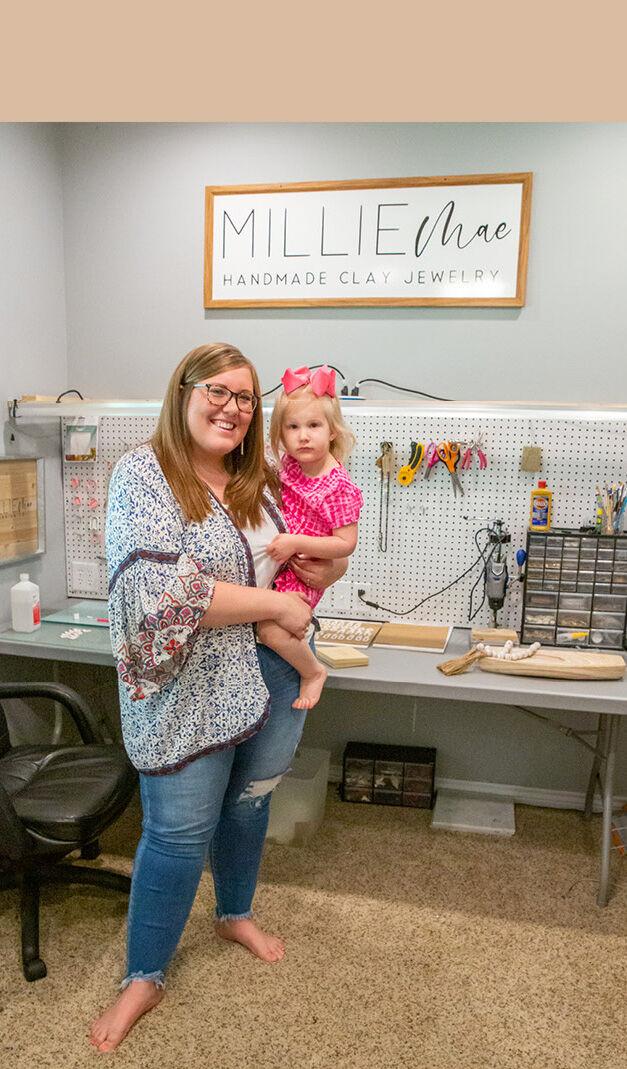 The name Millie Mae comes from the nickname she thought she would call her daughter, Amelia Joy. "When we named Amelia, we were going to call her 'Millie.' I was basically naming her Amelia to call her 'Millie,' Hannah said. "What's funny is I actually call her Amelia all the time, but my father-in-law calls her 'Millie Mae,' that's how the name came."
Hannah makes roughly 100-200 pairs of earrings each month. She typically makes one or two of each style and color and does not repeat those styles again. "I think that's also the fun part; these are pretty unique. One other person may have this exact style and color," Hannah said.
She markets her earrings from the Millie Mae Earring Co.'s social media pages and her website, where she does a "drop" once a month. She will post photos of her upcoming collection throughout the month and then open them up for sale (drop) on a scheduled date. Her marketing strategy and earring designs have paid off, as she typically sells out the night of the drop.
Millie Mae Earring Co can be found at milliemaeearringco.com or on Facebook and Instagram.