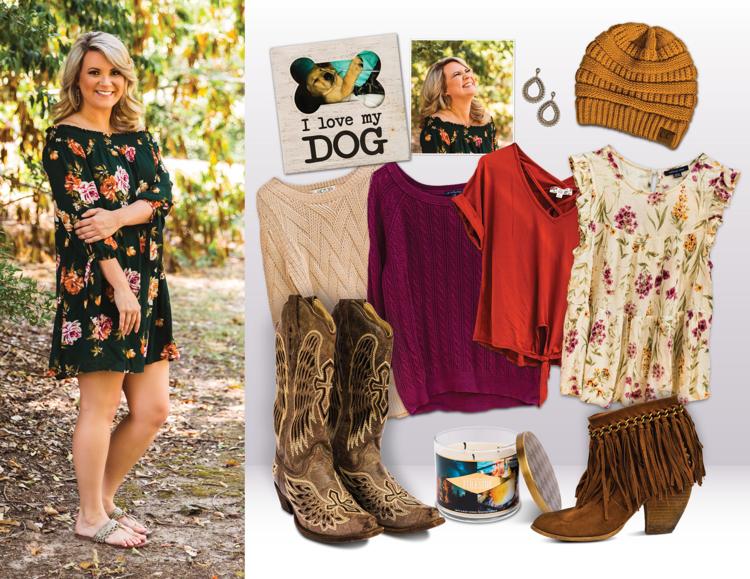 Occupation: CT/X-Ray Tech
Celebrity wardrobe you'd love to raid: Jaclyn Hill or Julianne Hough
Favorite designers: Cheap! lol
What I never leave home without: Chapstick & a hair tie. I have a "car hair tie," a "wrist hair tie" you know, just in case.
Favorite trends this season: Jumpsuits, bell bottoms, MUSTARD-colored everything.
Describe your style: Bright, fun, classy. A little of everything — I can go from western to hippie at the drop of a hat.
Fashion Crime: "Just because it zips DOES NOT mean it fits."
Your favorite things: Lace, a bomb lash style, bold lips and the color yellow.
Favorite place to shop: T.J. Maxx always comes through for me, I can ball on a budget there. I also really like boutique clothing when I'm feeling bad.
Best Places to snag a fashion bargain: Ross, T.J. Maxx, Rue 21, AE clearance!
Fashion Struggle: Being short, don't get me started on maxi anything.
Favorite Makeup/Skin Care: I'm ride or die Mac Cosmetics, I also really like Morphe, Mufe and Anastasia Beverly Hills eyeshadow.
Anything else you want to share: Beauty doesn't come from the size of your clothes tag. See I Peter 3:3-4.