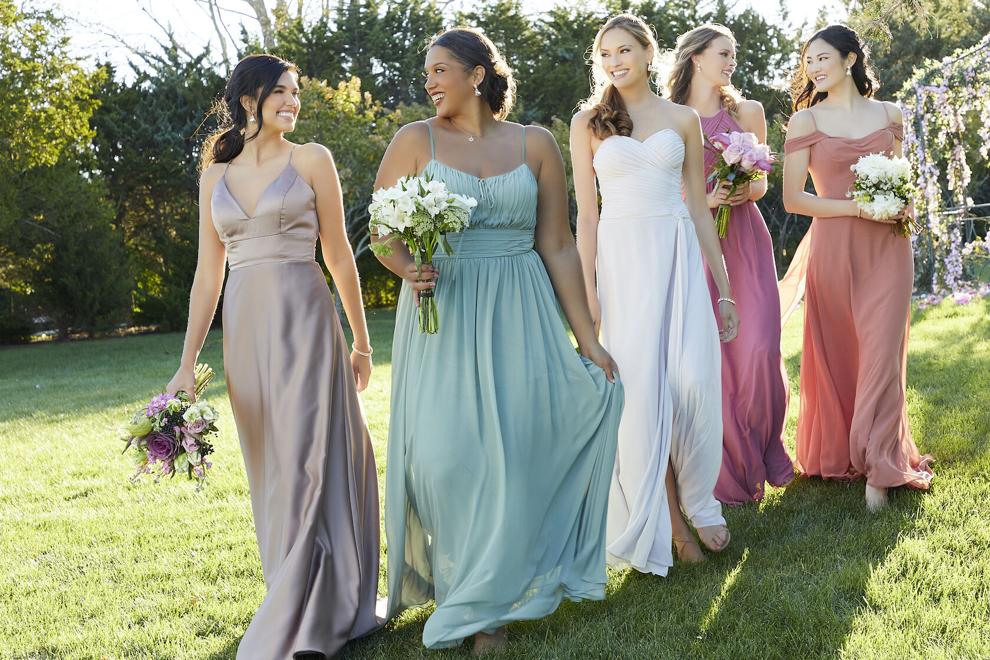 Wedding Attire: A Pop of Color.
Whites, creams and greenery are a thing of the past. Couples are using bright, fun, bold, happy colors. Whether that be in the décor, flowers, stationary or even the attire. More and more brides are having their bridesmaids dress in a variety of colors; such as different shades of purple.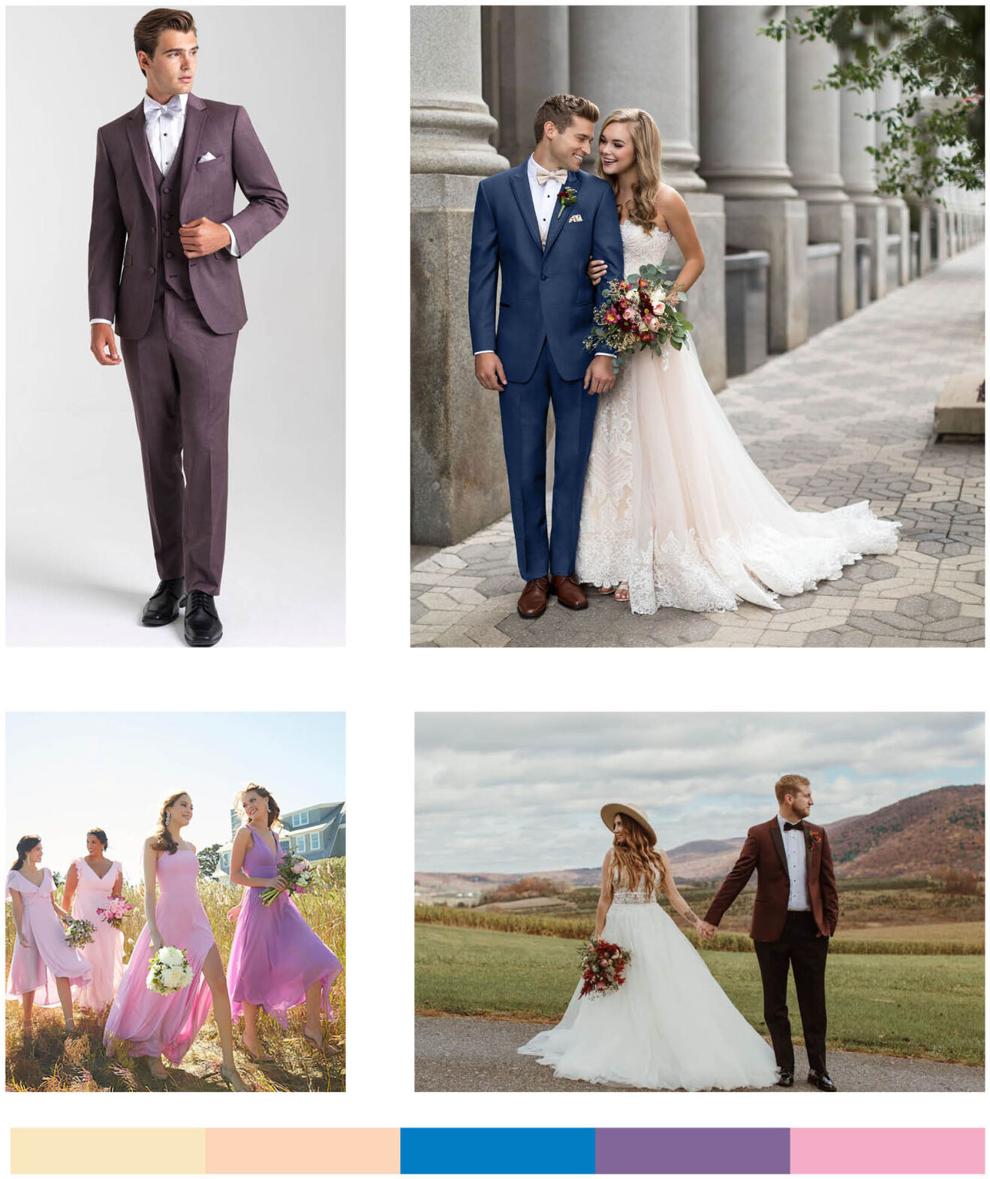 The groom is also adding a pop of color. Couples nowadays are opting to forego the traditional black suit. Forest green or burgundy​ suits or tuxedos are a great choice for winter weddings. Or, choose blush, light blue and even ​ivory​ for summer weddings.
Fairytale Quinceanera: Princess trends will never go out of style.
Celebrating your sweet 15 means a day to feel like a total princess. The style of your gown can help you achieve the look and, most importantly, help you feel beautiful inside and out.
Mermaid Magic — Make a splash in a pretty-in-pink, blush number with all the sparkling tulle and crystal beading you could hope for. With detachable pouf sleeves and a sequined train, we're sure Ariel would approve.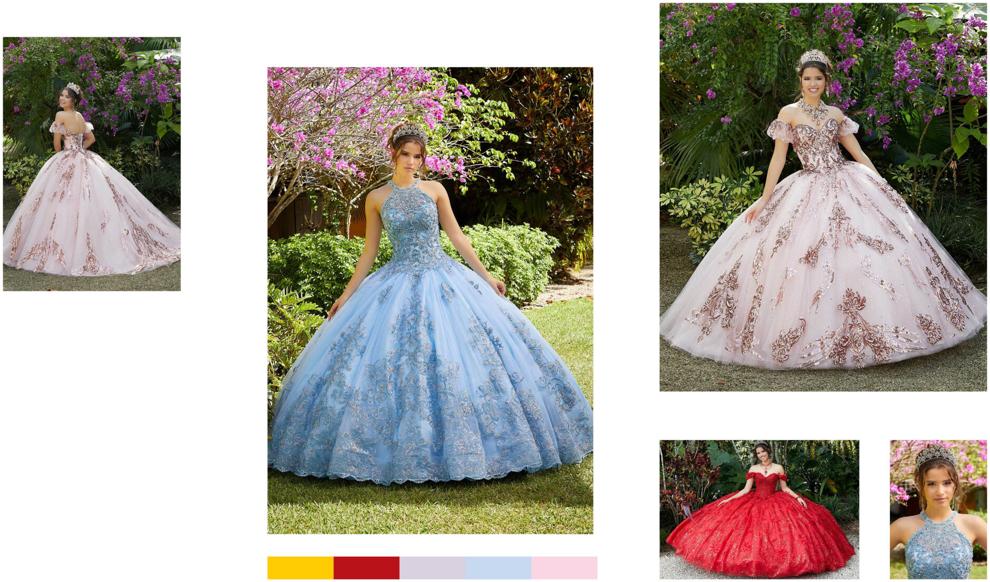 Enchanting Gown — Glass slipper or not, you'll look royally dreamy showing up wearing this shimmering pale blue ball gown. Featuring metallic embroidered appliqués and crystal beaded neckline trim over sparkle tulle with a scalloped hemline, even Cinderella might be jealous.
To shop these looks, visit Rubie & Jane Formal Wear of Lufkin